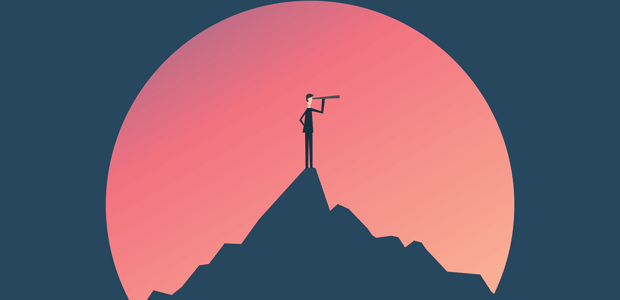 Why recruitment processes need to reflect values and the growing role of technology
A company's values today are almost as important as its financial performance, so what can businesses do to ensure their recruitment process is reflecting their ethos – and what part does technology play?
Over the last few years, ethical standards have been steadily making their way up business agendas and are now firmly at the top of the list when it comes to business priorities – and with good reason. Long gone are the days when most companies focused on financial performance at the expense of the environment or social values. In fact, a company now needs to show that it not only performs well financially, but that it does so in an ethical and sustainable way.
Investors are not alone in keeping an eye on a company's ethical credentials – customers are increasingly choosing businesses and brands because they reflect their values. Employees – both current and prospective – are similarly keen to ensure they are (or will be) working for a business they can trust to do the right thing. Being able to offset carbon footprints is good – but ensuring that measures are being proactively taken in all areas of a business to guarantee an ethical approach throughout is better.
Values and recruitment
This approach can be seen in the recruitment process, as HR teams globally are focusing on implementing stringent Diversity &Inclusion (D&I) processes. Measures such as CV screening are becoming more and more widespread to ensure that candidates are interviewed and eventually selected based on merit, and that protected characteristics such as age, race, gender and religion do not influence decisions. Having a recruitment process in place that is ethical and demonstrates a strong and dedicated approach to D&I is vital. It is an early indication that the company a candidate has applied to takes its values seriously. 
Similarly, ensuring candidates know that the company they are applying to takes data protection seriously – and, by implication, that it takes active steps to ensure that personal data is handled safely and securely from the outset – is equally as important. And this is where technology comes in.
ID&V and first impressions
Since the introduction of GDPR regulations in 2018, data protection has become an area of increased awareness and focus. Generally speaking, how their personal data is used, processed and stored has become a leading concern for most people. Having systems in place that ensure a candidate's information is handled responsibly and appropriately is one of the first opportunities a company has to make the best first impression in the early recruitment stages
After 30th September employers will have the choice to carry out digital right to work checks with a digital Identity Service provider (IDSP) or manual checks in-person, or, as many will do, a combination of both solutions.
This will allow UK businesses to introduce digital systems into their recruitment process that give greater efficiency, a reduction in instances of fraud and data breaches, greater accuracy of verification, automated compliance with government guidelines and data security rules, and a statutory excuse against civil penalties should a candidate be hired but not have a right to work in the UK.
While legislative changes can be daunting, those due to be implemented on 1st October offer a number of benefits – not least amongst them the enhanced safety of personal data. Taking this opportunity to introduce approved digital processes will allow businesses to make the most of these benefits, whilst demonstrating to prospective employees that they take data protection seriously.  
With this in mind, businesses that have not already done so have a window of time to familiarise themselves with their current right to work policy and make any changes required in order to be ready – and making a good impression – from day one.
Moments of truth
When it comes to recruitment, this is a company's first opportunity to establish what have become known as 'moments of truth'. Moments of truth refer to the occasions where an ethical claim or commitment they make as a company is verified – and begins transitioning from a claim into, as the term suggests, truth.
As more and more moments of truth occur over time, the more trust is built in a business. This means that people – whether investors, customers, or employees – come to believe that a company really does live by its values. This is the antithesis of 'greenwashing' - the term used when companies back up big ethical claims with top line token gestures. It is the discovery that a company is serious about and committed to its ethical and social policies.
Alongside robust D&I policies, having a system that carries out right to work and identity verification checks safely and securely is key to this first opportunity to demonstrate a strong commitment to its values. The upcoming changes from 30th September are a real opportunity for businesses to ensure they have this in place, showing the importance of their values and the importance of their new employees.