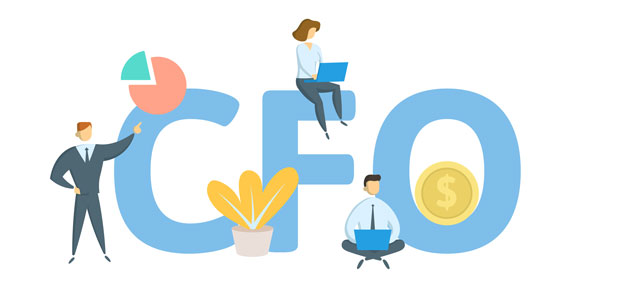 Why more companies are hiring interim CFOs
The pandemic triggered a serious economic shock, giving rise to great uncertainty. CEOs, CFOs, investors and shareholders have had to restructure their financial plan to get to the next stage of growth and recover sales. Moreover, in every company there comes a time when a change is required. This is where we welcome the interim CFO, or in other terms, the prototype of a modern day CFO.
Finding the right CFO
A CFO is undoubtedly one of the most valuable assets of a company as they are the financial experts who oversee key components. If you run a startup or pre-revenue company, hiring a full time CFO can be costly and unnecessary since the company would be in early stages of growth.
However, some kind of financial expertise is beneficial as it can steer your business into the right direction. If you run an intermediate company, chances are you already have a CFO in place. However, what do you do if your CFO abruptly quits? Or if your company is going through a financial crunch and your current CFO does not possess the necessary skills?
In either case, your company needs a part-time CFO. Lets understand the difference between a fractional and interim CFO.
Fractional CFOs provide financial services to a company; however, they work part-time. This means that they can also work and provide the same services to other companies simultaneously. Interim CFOs are financial experts who essentially fill in the temporary role of a full-time CFO. They are usually hired to work on a specific project using their expertise and leave once their work is complete. Interim CFOs are also hired to assist companies during a financial crisis.
Where do I go from here?
Sometimes companies think that they need to hire an interim CFO when they really need a fractional CFO (or vice versa). Sometimes companies may not even require a CFO and instead need a lawyer or accountant to review a financial agreement. Depending on your company's needs either one may be favourable.
However, post-COVID-19 has resulted in great ambiguity and hiring an experienced CFO who is able to make bold decisions reduces risk and increases potential. If your company is going through a financial turmoil or is undergoing transformation, then I advise you to hire an interim CFO. In other terms, a full time CFO with a short term contract.
What does it take to become an effective CFO?
Preparation - Since an interim CFO is employed for a short period of time, the first 30-40 days are critical to implement a long term strategy that works for the company, there is no settling phase. A few ways a CFO can prepare is by establishing close relations with the finance team, creating a clear plan for the project and setting a realistic timeframe.

Strategising - Having over 20 years of experience in corporate finance and my current roles as CFO of Seajet systems has taught me that an effective CFO must be able to answer questions like 'How do we deal with the next pandemic?' or 'How do we sell our product?' Implementing a clear blueprint is essential.

Diversification - Post-COVID-19 has forced companies to become more agile. The pandemic has transformed the CFOs role well beyond their traditional role of risk management and all things financial. The CFO must be prepared to provide an independent perspective and create the workforce of the future. Nowadays businesses are looking for CFOs who do more than just handle money.

Tech savvy - The focus of the 21st century is on innovation and technology. I believe that tech plays as much of a role as financial ability. In my experience, the right CFO should use cloud technology as it can assist growth and reduce overhead costs for the business. By aligning finance and technology, CFOs have the ability to maximise their value to the business.
Finally...
A modern day CFO must work together with other C-level executives to bring the best out of their company and I can only predict that there will continue to be a further blending of roles. This is what gives rise to the interim CFO. Possessing the right skills and being able to adapt and be agile is what companies in the 21st century require in order to survive in the current climate.
One last piece of advice I would like to mention is that one of the biggest advantages of hiring an interim CFO is that it provides your company with a fresh perspective. Your interim CFO will be able to use their past experiences to restructure your company's financial plan and steer it towards growth - take advantage of that.