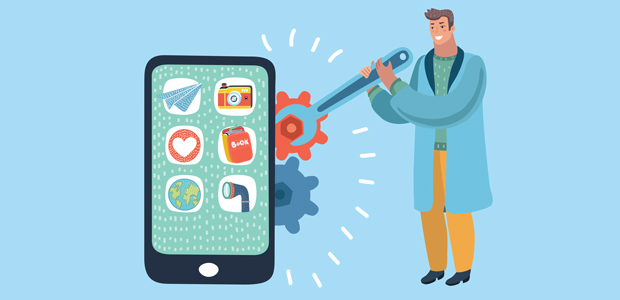 Why millennials are the ultimate investment to the technology industry?
Millennials are the first generation to be truly comfortable with digital technologies: most own a smartphone and use it for a host of activities ranging from social networking, playing games, watching TV and mobile banking.
The rise of such technology has helped millennials develop multitasking capabilities and led to a blurring between 'work' and 'leisure' as most activities can be completed immediately. Therefore, it's no surprise that there are many different reasons why millennials are the ultimate investment to the technology industry.
Millennials are a prosperous demographic. Growing up surrounded by digital has meant they have a can-do attitude and work well at problem solving. This generation offers the technology industry many advantages and their combined skills create determined individuals who seek results and are driven.
Technologically savvy
The millennial demographic has grown up surrounded with technology by having to use it as an integral part of most of their life. Therefore, they are comfortable with digital and online and are quick to embrace new technologies, applications, and software to make their lives easier. 
As companies look to recruit, employing from the millennial generation may be the advantage needed over its competitors. As well as embracing new technologies and software's that help companies gain and keep new customers, millennials are often at the heart of designing and implementing these new strategies and systems.
Results driven
Millennials seek results and outcomes quicker than most and are more likely to think globally, particularly because of their ability to handle digital technologies. This is partly due having been realised in a world of immediacy. Growing up in a world where the news can be accessed 24/7 and learning can be undertaken anywhere, means that they have a need for instant gratification. Millennials are also able to build friendships from across the world easily and connections can be built. This is especially helpful for businesses looking to diversify and these connections can be called upon to help put new plans in place.
In the digital age that we live in, companies are under new demands and expected to generate quicker returns. Corporate performance is also measured in much shorter periods of time than previously. This can be troubling for businesses who are have previously had a constant cash flow. Millennials are focused on outcomes and achieving results rapidly and therefore are more comfortable working on projects that require more immediate results, such as the current situation.
Problem-solving
Known for seeing solution, millennials make great problem solvers. From creating software to generating income though network marketing and investing – millennials are great at innovative thinking. To gain a competitive advantage in uncertain and rapidly changing times, companies can look to millennials to solve problems that do not have a textbook answer.
Ability to pivot
Millennials have grown up in constantly changing world and as a result, they have often found that their career trajectories take interesting and different turns – jobs for life are no longer.
During these uncertain times, businesses need to be agile and adaptive if they are going to survive during this difficult period and put plans in place to pick back up to full speed once lockdown has been lifted. A millennial's ability to pivot is key in this situation and employers can look to them for new ideas and strategies that will help the company adapt its offering in this difficult time.
Collaboration and Creativity
Millennials tend to work best in groups and build strong working relationships in order to achieve goals. Group settings are crucial in spurring creativity and coming up with new ideas, this can now also be conducted virtually through programmes such as zoom. It's this integral brain storming that can determine a company's growth and success. With increasing demand and changes across the technology industry, a millennial's insight, ability for creative thinking and collaborative skills are invaluable.  
At this difficult time, managers and business owners should be doing everything they can to be agile, to adapt, and stay visible. Investing and utilising the skill set of millennials is a critical to the technology industry's growth.