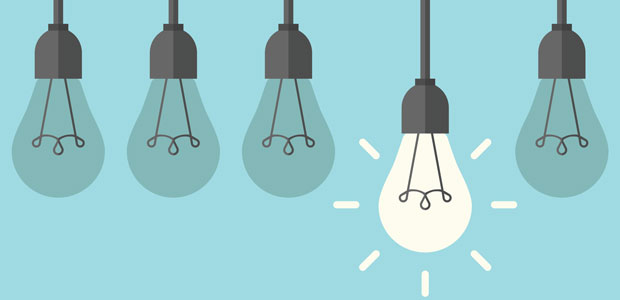 Why fast-growing retailers need a 'think big, plan ahead' mentality
As the UK high street continues to battle for survival in the aftermath of lockdown, new data shows that online retail sales are up 72% year-on-year in the UK. It's the latest evidence that our retail future is going to be online-first, and hence it's no surprise that, across the country, many independent retailers are shifting their businesses into the digital domain to stay in touch with changing consumer preferences.
Some of these businesses have actually gone from strength to strength during the pandemic - harnessing e-commerce to reach entirely new audiences well beyond the limits of their physical high street presence.
In contrast, some have learnt harsh lessons about the differences between high street and online retail; others have been let down by supply chain challenges or issues with their fulfilment provider. It certainly hasn't been a smooth journey for these retailers.
Customers have been surprisingly patient throughout the pandemic. However, as restrictions across the UK ease, their expectations around availability, lead times and customer support will return to pre-COVID-19 levels.
Rather than seeing this as yet another problem with which to contend, fast-growing online retailers should view this collective 'raising of the bar' as an opportunity to take a broader look at their operations and fully future-proof their businesses against the inevitability of further uncertainty and disruption down the line. What's needed is a 'think big, plan ahead' mentality, with retailers striving to be more methodical in how they plan, grow and sustain their business.
It pays to diversify
Diversification is essential for e-commerce success - in terms of both product range and supply chain. Firstly, if it's possible for a retailer to diversify their range in line with seasonal buyer behaviour, they should do so quickly. It's far easier stocking calendar-appropriate products than it is coming up with innovative marketing campaigns for out-of-season, out-of-mind goods.
Secondly, supply chain issues are likely to be with us for some time to come as a result of the pandemic. Diversification of supply chains, sourcing from multiple providers based in different parts of the world looks like an increasingly sensible option for all retailers today, even if it means paying slightly more.
Some retailers are even going one step further by purposefully looking for diversified products that are shipped from different markets, on the basis that if one supply chain encounters issues, the other product can continue to be sold.
Keep well-stocked
Getting the balance right between cash in the bank and stock in the warehouse is always a tricky one. Throughout the crisis, many business commentators have been talking up the value of the former, however in the online retail world, readily accessible inventory is all-important.
The lockdown showed us just how quickly consumer demand for certain items can accelerate, and cash in the bank simply doesn't help if inventory runs out and there's no way of purchasing more. With long term global supply chain disruption inevitable, you might benefit from having the extra inventory, even if it makes the business a little less nimble.
Planning for every eventuality
Businesses that went into the pandemic without a Plan B have invariably struggled more than those that were able to implement pre-conceived contingency measures. Risk mitigation is an essential part of the 'think big, plan ahead' mentality. And while it may be independent retailers decide that some low-level risks are too expensive to be protected against, undertaking a thorough cost/benefit analysis still carries its own rewards, even just from an awareness-building perspective.
In fact, most of the issues that cause day-to-day disruption are minor and entirely avoidable, for example, running out of staff PPE or consumables. It's easy to mitigate these risks, but only if a retailer is able to recognise them as a risk in the first place.
Finally, perhaps the biggest risk that fast-growing retailers fail to account for is what happens if the founder themselves gets taken out of the equation. Many small businesses are often defined by their founder, but part of the 'think big, plan ahead' mentality involves taking proactive steps to ensure that the business operates seamlessly irrespective of who is at the helm.
While moving into e-commerce offers a wealth of opportunity, it's a mistake to assume that this shift can be achieved in an entirely pain- and disruption-free manner. Even the most ambitious and fastest-growing retailers need to commit the time necessary for effective forward-planning if they wish to succeed in the post-COVID-19 economy.