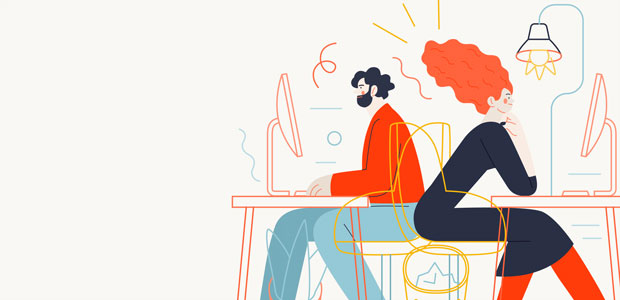 When homeworking employees refuse to return to the office
According to recent statements from Cabinet Office Minister, Jacob Rees-Mogg, civil servants should return to the office to ensure Government buildings are at full capacity. Given that all legal restrictions arising from the COVID-19  pandemic were removed earlier this year, a full-scale return to the workplace has already occurred across many organisations.  
However, it is not unimaginable that some businesses have encountered, or indeed will encounter, difficulties  motivating some staff to surrender the commute-free working life they have recently enjoyed.
Additionally, in some limited circumstances, individuals may  have a legal right to refuse to return to office working, so employers must tread carefully.
What does the current legislation state?
The current legislation grants workers a legal right to stay away from their workplace if they have a reasonable belief that it would put them at risk of serious and imminent danger,  which they could not be reasonably expected to avert.
Staff that are disciplined, dismissed or treated less favourably after they have raised reasonable health and safety concerns are protected by specific statutory provisions.
Although employers now find themselves in a  stronger position since the removal of Government issued work from home guidance, that doesn't mean that they can afford to get complacent.
Protected characteristics
It's important for employers to appreciate that some staff may have protected characteristics, such as a disability or pregnancy, which afford them additional legal protections. For example, an employee with severe anxiety may explain that their condition would be exacerbated by a requirement to travel to the office at peak times.
In such a case, an employer should seek medical advice. If the employee is found to be disabled, then the employer will have a duty to make reasonable adjustments to alleviate any substantial disadvantages faced by the employee.
Reasonable adjustments may include allowing the person to continue working from home or changing their hours, so they can avoid the commuting at busy times.
Potential consequences
There can be serious consequences for those organisations that fail to take into account personal circumstances or health and safety concerns. For example, an employer that ignores a protected characteristic and disciplines somebody for refusing to return could face discrimination claims.
If an employee is dismissed for refusing to return to the workplace in the circumstances covered by statute, an employer risks a Tribunal deeming the dismissal automatically unfair, and awarding the employee uncapped financial compensation.
In Quelch v Courtiers Support Services Ltd, compliance analyst Mr. Quelch was found to have been automatically unfairly dismissed after his employer dismissed him for refusing to return to the office, despite explanations to his manager that his cohabitee was clinically vulnerable.
In reaching its decision, the Tribunal considered that Courtiers had failed to follow the Government's contemporary guidelines that 'businesses should make every reasonable effort to enable working from home as a first option'.
Since Employment Tribunal decisions are fact-specific, the absence of Government guidance to work from home is likely to be relevant if similar facts to Mr Quelch's case were to arise today.
Considerations for employers
When an employee refuses to return to the office, it's important to consult with them and find out why. Is there a health and safety reason, or other special consideration?
For example, the employee may believe that returning to the workplace and having an increased risk of exposure to the COVID-19 virus could pose an imminent and serious risk to their health and safety, leading to detriment claims if they are disciplined or their pay is withheld due to their refusal to attend the workplace.
It would be sensible for an employer to carefully consider all reasonable options before disciplining an employee who is refusing to return. It would be astute to first obtain employment law advice, in light of the potential risks.
Aside from legal considerations, another factor for employers to consider is staff expectations.
Since the pandemic workers may now expect flexible working patterns to continue, so compromises may need to be made to stay competitive and retain staff.
Employers which allow employees to divide their time between the office and home may find it helpful to introduce a hybrid working policy. Such policies can help manage staff expectations, while giving decision-makers the flexibility to agree particular arrangements with individual employees.
Following the COVID-19 pandemic, hybrid working policies have increasingly been used by employers to allow employees to work flexibly on a discretionary, non-contractual basis.
Of course, it remains possible for employees who have worked for their employer for at least 26 weeks to make a formal flexible working request under the statutory scheme. If agreed by the employer, this would usually involve a permanent change to the employee's employment contract.
Conclusion
The best approach to take will ultimately depend on the unique circumstances of each case. However, given the risks to employers, businesses should always exercise caution before making a decision, obtaining employment advice from an experienced legal team where possible.