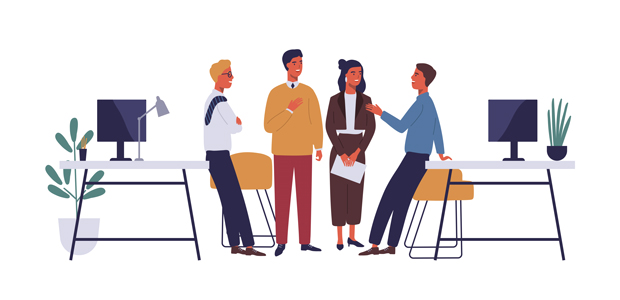 What you need to know before joining an accelerator
I have always believed in the power of accelerators and, as a founder of my own startup, I experienced how beneficial they can be.
They're a great way for new companies to get exposure to and build relationships with investors, mentors and industry contacts. However, designing and delivering accelerators for startups has given me a whole new perspective on what is expected from entrepreneurs who want to give these types of programmes a try. Joining a programme is a commitment and not all startups may be aware of what it takes to join one.
So, lesson number one: get your expectations straight.
Getting into an accelerator isn't easy. Sometimes there are hundreds of startups competing for a single spot in a programme. For the current ATI Boeing Accelerator cohort, we had 268 applications for just 10 places! Founders should therefore be very clear on what they are trying to get out of an accelerator; as this is the only way of making the most of the experience.
Objectives
The objectives can vary from business growth and scaling, expanding client network, to establishing relationships with investors. If you know what you are trying to achieve, the accelerator team can provide the best guidance and content during a programme, while directing you to the right people. Goals can (and generally do) change during the accelerator, but having an overall goal is the best way to get started.
Knowing what you want to achieve should be one of the deciding factors for your choice of accelerator. Every programme will have a different value proposition and a strong suit. Some are especially good with putting you in front of the right mentors, others will speed up fundraising by introducing founders to the right investors. Corporate accelerators, in particular, will often focus on facilitating client relationships (between the corporates and the cohort) and Proof of Concept (POC) projects.
At corporate accelerators, it is essential to understand what the programme's aims are - if they are really interested in working with startups or if they are treating it as a marketing and PR exercise. As an example, in the ATI Boeing Accelerator, the corporate sponsors are involved from the beginning of a cohort - in fact, our partners are involved even before there is a cohort! They help to define the startup scouting and selection criteria and work closely with the programme team across the application process. Before the programme starts, our sponsors have already thought about where they could plug in the startups into their respective businesses and start internal dialogue about possibilities with the cohort. This is a very outcome-focused approach that ensures that founders on the ATI Boeing Accelerator can get as much commercial benefit from the programme as possible.
Research
Not every accelerator is right for every startup. Research is essential and shouldn't stop on the first page of Google. Alumni testimonials can be a great source of insights, as well as looking at what type, stage or sector of startups participated in previous cohorts. Find out who the mentors are and if they have the right experience and skills. Talk to people who have been through a programme or who are involved. Part of that is also making sure you understand the terms of joining the programme and the investment options - if that is included.
However, investment should never be the single objective for joining an accelerator. There are so many more benefits than just a programme investment! Being fully focused on the programme can bring new opportunities that you might not have considered before, and put you in front of people you didn't think you would meet.
Applying for and participating in an accelerator is time-consuming. You still want to be running a business (successfully) while making the most of the accelerator process. An accelerator can be a real challenge for you, your co-founder and the whole team. Funnily enough, it does what it says on the tin - accelerates your business and your relationships. If you don't fully trust each other and are not sold on how you want to run the business and what everyone's vision and values are, you risk those relationships falling apart pretty quickly.
Applying
The application process usually consists of multiple stages. Typically, you will need to prepare a written application outlining what your current situation is, what you want to gain from the experience, and why you deserve a place in the programme. If you are successful at this stage, a series of phone and in-person interviews will follow.
Your application is your first introduction to the programme and it's really important to consider what and how much you're going to write. The key is being concise and providing all relevant information without starting to waffle. Focus on what the question is and make sure you answer it. You should be able to find online who's running the programme and will be judging the application. This can give you an edge if you're able to personalise your application.
It's common for startups to apply for multiple accelerators at once. The key to success is to know why you want to join each specific accelerator. It would be a shame if you ended up joining an accelerator that wouldn't be the right fit and wouldn't help you grow in the direction you want to. If you are applying to multiple programmes at the same time, please take care and make sure you send the right application to the right programme. Not doing so is an instant red flag!
Joining an accelerator can be one of the best decisions you as a founder can make. But that doesn't mean the accelerator will do everything for you, it's just a starting point that can open many doors for you to progress on your business journey.