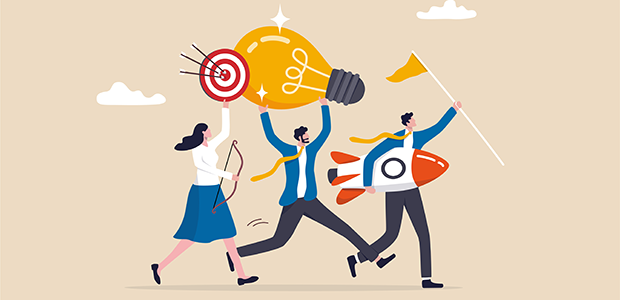 What Early-Stage VCs Think About Traction – Part 2
This is the second of a two-part series we at Colorintech have put together on the topic of "What Early-Stage VCs Think About Traction".
In part one, we started to take a look at how important traction actually is, if founders can ever get enough of it, and how people or organisations can support underrepresented founders to get it. To that end, we talked to the investors in our network to understand "What problems do VCs tend to see in the early-stage with regards to founders' levels of traction?".
So far, we've touched on the importance of clear, practical goals and strong financials to back up any traction a founder receives, so that it's taken seriously. We also discussed that traction matters a lot less in an untested market, so supporting founders (or yourself, if you are the founder) with how to figure out if there is a viable market for your product makes your traction much more valuable.
So now, we're going to discuss the final, and perhaps more important point that our conversations led to.
The third thing we learned about what VCs think about traction is that, when looking at early-stage founders, a lot of the time the individual's skills and character matter more than traction does.
After (or in many instances even before) you have this solid case built up as described in our first two learnings, investors want to see a range of skills and understanding from early-stage founders.
The one key thing investors want to see seems to be self-awareness. The awareness to know you do, or don't, have certain skills; the awareness to know if you've asked your customers enough questions; the awareness to know when to pivot, or when you have quality traction and should continue.
"Self-awareness and insightfulness, adaptability and risk management, passion and grit, leadership and communicativeness are other attributes I see as strong markers of success in early-stage founders. As a fund, we also look for analytical rigour, entrepreneurial flair, and a growth mindset," said Ella Shen, Investor at Forward Partners.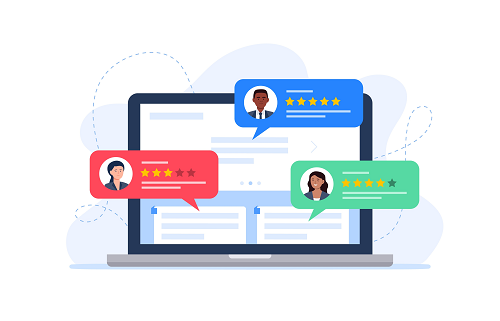 This also includes the skill to understand what meaningful input from customers actually is, and build relationships with those who love your product, to prove your traction is quality traction. In fact, we've been told very specifically: there's no point in traction for traction's sake. Even though having it is important, having quality traction is more important. As Andy Davis of 10x10 once told us, "I think there's this fantasy of large numbers… I care about engaged numbers… even 10 people who are obsessed with this, that's what I want to hear about".
That means that 10 customers who love your solution will (most likely) make you more investable than 1000 expressions of interest from people you've never spoken to. (Although this isn't the same for all industries, many customer-facing businesses will experience this sentiment in the early stages, and the same principle seems to apply to the vast majority of start-ups.)
However, even this gets discounted if there isn't a clear, financially viable and large-enough market to expand into like we learned earlier, no matter how much your early customers might love your solution. This is because about 75% of VC-backed startups will never return their investment to their investor, so firms have developed ways of understanding why this is the case, to reduce the chance of that happening.
Realistically, some industries won't expect to see paying customers until later in their lifecycle, and investors will know this. So, these other skills and considerations end up being more important than just having traction.
What all this essentially means is that traction is important, but only if you've shown great entrepreneurial skills, amongst other things. And this hasn't been what a lot of our founders feel they've been advised to do. The industry lets them focus on product and traction, and they've been ill-advised when looking for feedback about why this wasn't good enough.
So, between our two articles, what are our conclusions?
We essentially learned three main things:
Traction matters less than a clear market and financial plan that would support realistic growth.

Traction is something you hear a lot about, but getting meaningful traction is going to be harder to get if ideas haven't been tested first, so instead of jumping in to trying to sell something, ensure you have great validation before trying to get paid.

Traction matters less than leadership skills like self-awareness and is discounted if it isn't traction from engaged users that can paint a clear picture of a start-up's potential for success. In other words, make sure those first clients love what you're building.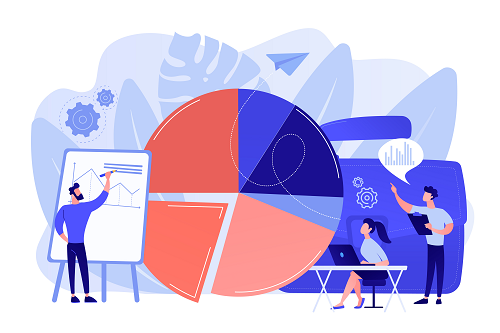 If you're a startup founder who has pitched for investment, you may have heard the feedback that 'you're too early stage for us' from early-stage investors. We hear this all the time when speaking to underrepresented founders at Colorintech. This naturally leads someone to assume they need more traction. But based on what we've learned today, perhaps this narrative is doing new founders a disservice.
Because early projections from founders are usually at least a bit off, VCs rely on the strength of the market, the skills of its founders, and a core fanbase to judge if something is an exciting prospect, as well as those classic signs of traction. Perhaps the ecosystem and support systems for founders should spend more time on that upskilling and training for founders, and less time harping on about traction. That's why our traction club programme works with founders who have already proven that, to level them up even further with paying clients.
We'll be releasing more in this series of articles to highlight our learnings over this programme, so that we can multiply the impact of the programme and help other founders to also learn some of our pilot participants' takeaways.
As a non-profit, we greatly appreciate the support from our friends at Forward Partners, LocalGlobe, and more for helping us support underrepresented founders through this pilot. If you would like to learn more about what we have coming up next and stay on top of updates on how we help founders, join our community and find out first when our next programme or opportunities for founders are released!