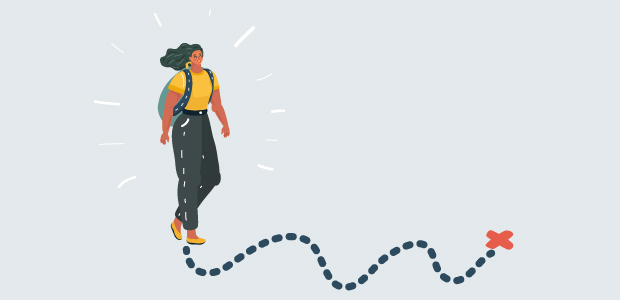 Week 7: The Next Steps
Just as last week's Mentor's Journal led me neatly into my article, 'The Power of Networking', so this week started off very much in the same vein with all my early meetings either coming from existing relationships in my network, or me utilising my network to join some dots together. 
But having a good network is only the foundation or the initial step, and in reality it is the ability to take the next steps that is most important. Just as that with any startup it begins with the initial ideas but these mean nothing without the crucial next steps of sales and profitability.
After any initial meeting or conversation where it is agreed that there is a common interest it is important to meet properly and start to drill down into the particular situation or circumstances behind the mutual interest. As a Mentor this would mean for me of course that typically the mutual interest is that the company has one or more issues that they feel that I can assist with and then we start to discuss the company situation as a whole and what steps they are having difficulty with or want assistance on.
The week started exactly where last week ended but by taking those next steps with that company. By having such conversations not only does it give me the information that I need in order to assist, but in talking though the situation with an experienced outsider it can often lead to the company itself to have greater clarity on its concerns. So this was a company wanting to clarify some issues that had developed, whereas the next meeting was me introducing a company with a very clear vision of its future and what steps need to be taken, to a major city law firm in order to explore working with them on the next series of funding. As both sides found the meeting to be very productive then this was how using the power of networking really can help.
Curiously the very next discussion was with a company that was in a very similar situation and it would seem that the next steps there might well be along a very similar path – that is, using my network to help them on their fund raising journey.
And then it was to the NatWest Entrepreneur Accelerator once more, but this time the one in Brighton. What I enjoy so much about these events, and indeed being a Mentor, is the eclectic mix of people, businesses, sectors, and ideas that I come across.  But they all have a number of things in Common. Firstly they are all so enthusiastic and hardworking and there is a real 'buzz' coming from them. Secondly, they all know that there are many steps ahead of them to make their early stage business grow and prosper and they fully understand that they need to work with others to achieve their goals.
I also attended the Blockchain Live event in London which attracted hundreds of businesses all focusing on how blockchain is quietly revolutionising all of our lives even if many people are not aware of this. For readers not fully aware of what exactly blockchain is or why it is so important and how it can help a company to grow I will be writing a separate, larger article on this later in the year.
As the week started to head towards its close I had a meeting with one of my contacts and in the few days since then it has exploded in many different directions using the power of networking to help many people to identify and to embark on their next steps. Later that same day I attended Startups Magazine's launch event of this month's magazine and, as ever, met with many very interesting people and I hope to be making some further steps with a number of them over the coming weeks, months, and years. Another great event.
So, another very busy week with many meetings and a lot of examples of how having a good network can help one and all take the next steps.