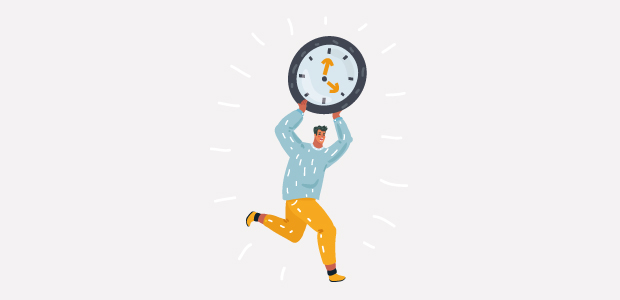 Week 6: On Fast Forward
This was one of those weeks where everything seemed to be on fast forward. Not just the number of meetings but the speed of progress in the companies that I met was truly remarkable. 
The week started well as I met with a new fan of this Journal (thank you!) to learn more about their very rapid ascent. This was one of those stories that not only encouraged me by seeing yet again what can be achieved in a short timescale, but also how personal journeys and experience can add greatly to your business ideas and successes. What was all the better in this case is that it was centred around women maximising their own personal potential and, in some cases, having battled against difficult circumstances, so it had a real feel good factor about it also. And from there the week raced ahead.
I then met with an early stage company that I have an existing good relationship with in order to discuss their continued growth and plans for the future. Whilst I was in this meeting another young business that I have an excellent relationship with called me to talk about some new clients and how I might help them to offer a wider service to such clients. Two more companies growing rapidly.
The rest of that day was spent in the NatWest Entrepreneur Accelerator hub in London listening to about a dozen pitches from fintech related companies, all only starting their journey but nevertheless experiencing rapid growth, either in traction at this stage or in actual growth. During the networking with these companies and the other attendees at the event, it showed yet again how working with the right partners can help your company accelerate much more rapidly using the magic 2+2=5 or more principle.  The more I have been involved with early stage businesses over the years the more I believe in this principle.
The following day I was back at the NatWest Entrepreneur hub in London again, this time for an innovation event. This event highlighted how the world of business and innovation has accelerated so rapidly in recent years and that each and every business needs to constantly adapt and innovate or it will eventually fail and go out of business. But it is also clear to me how early stage business are so much better at innovation and being quick on their feet and making decisions, unencumbered as they are by legacy systems, procedures and bureaucracy but, even more importantly, legacy and out of date thinking. This is how startups can really disrupt virtually any market and why larger institutions are keen to buy up early stage businesses that have accelerated themselves so much more quickly than could be done in house.
I also had the latest in a series of meetings with a company whose foot is very firmly on the accelerator and is demonstrating rapid week on week growth. As is so often the case, much of this conversation focused on their continuing journey to raise funds and on establishing their advisory board – maybe two of the most common themes that I come across.
In amongst all of this I also managed to agree cooperation with a new partner that will enable both of us to offer a wider and more comprehensive services to existing and new clients and so accelerating growth for one and all.
That particular long day ended at an event hosted by Transport for London looking at how technology can be used for good, and again it was evident how easy it was for smaller companies to accelerate faster and open that infamous gap that larger companies are only now trying to close.
The week closed with a conversation with a company that had already accelerated some way but had now realised the importance of updating and revalidating its business plan to ensure that they were still on target in every way with product development and target market. A good call, as it is never just about doing the business plan and forgetting it, but keeping it as a living document.
So, many companies accelerating rapidly in every possible way, all looking at how best to grow their business and many facing the same challenges.
More next week.