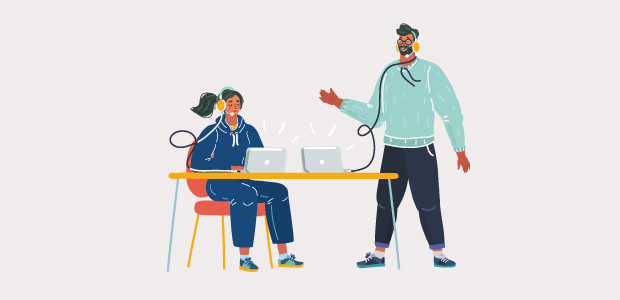 Week 12: The connection hierarchy
Over the last two weeks I have written special articles on 'Business Plans and Pitch Decks' and on 'The Art of Fundraising' but this week I return to writing 'The Mentor's Journal'.
In 2019 we are more connected than at any point in history but I often find myself wondering what 'connected' actually means and indeed whether our idea of connected can often be too focused on quantity rather than quality.
Let me explain, the internet and smartphones have totally revolutionised our lives, both in a personal capacity and how we work. We can text and email from one corner of the planet to the other corner, at any time and if we do not get a response within 30 minutes we start to get edgy. Even better than writing, we can talk or have video conferencing on Skype, zoom, or any one of hundreds of different platforms. In theory, all this reduces the need for face to face meetings. But I am not alone I am sure in thinking that these other forms of communication can only ever supplement face to face meetings and not replace them. Virtual is never as good as reality. So there is a hierarchy of communication and how we stay connected.
My week started with a very good and long telephone conversation during which we were able to discuss properly all the latest progress that the company had made, where it saw the next most urgent issues, and where it saw the areas in the future that were already in needed of being given some consideration now. All these had been touched upon in a string of emails over the last few weeks but a detailed conversation clarified the situation, raised new points, and achieved much greater understanding. 
The following day I moved up the communication hierarchy further and had my second face to face meeting with an early-stage business in order to talk through some further thoughts that they were having about how best to proceed. We could of course have done this by phone but as there were three of us and the company wanted a general discussion, rather than a question and answer type session, I always feel that staying connected and being able to share direct face to face contact is so much better. Quality is always more important than quantity when working with others, especially when things are not straightforward.
I also spent a lot of time this week working with a first class branding, marketing, and creative agency on a campaign. This was using the whole hierarchy of staying connected, from emails, to phone calls, to meeting face to face, and the progress has been very rapid, underlining that all forms of connection have a role to play in our busy lives where we are all striving to be as efficient as possible. And the purpose of all this was of course utilising the initial connection of marketing and using a website, to lead on to all those other ways to get, and then stay connected.
Another face to face meeting occurred which again was about raising profile; this time more about at events and in the written and visual media, thus using a quality connection to promote quantity connections which will hopefully lead back to quality ones in the fullness of time.
So whilst there was a very distinct thread of making connections, how best to stay connected, and how the different forms of connections in the hierarchy all have a part to play, there is of course a deeper significance to staying connected. And that deeper significance is networking and the power of networks. The only way we can build and grow our networks and then to maximise the benefit for all, is to stay connected in the best and most effective way, and I for one will always prefer quality over quantity.