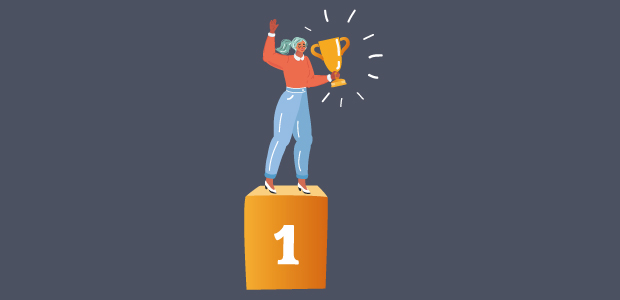 Week 10: Taking centre stage
This was one of those weeks that saw me meeting with business from every possible stage of growth from 'enter stage left' to being a massive player that is looking for interesting new arrivals.
In the acting world there will always be actors and actresses that will never make the big time. Some are content to play on smaller stages for ever, whilst others will do whatever it takes to break into the big time. And so it is with businesses, some people are looking to run a lifestyle business, whilst others are looking to grow aggressively and play centre stage and become household names.
Whilst the companies this week were at widely different stages there was a very common theme running through them and that was that they were all looking to expand, and in order to do so they were raising funds.
One of the business owners was coming from the position of having set up a successful lifestyle business ten years ago and was in the process of spinning another business out of that in order to meet customer requirements, leaving the original business for others to run. However, having spent some time conducting detailed proof of concept and gained considerable traction with the model they now wished to move from local theatres to the national stage and this meant scaling up. This in turn meant raising funds and this was the all new part for them. So now they were seeking assistance.
Another of the businesses had just celebrated its first birthday from incorporation and ten month's from its first sale, but was already on the global stage having exported product to 18 countries. Just like the previous business, the founder had decided to raise funds in order to scale and would take on more staff, expand product range and grow quickly. And it was this week that casting was complete and final preparations were being made for the live show.
It was very fitting that the founders of both of those businesses were women because during the week I also attended the Women in Business Expo in Farnborough. This was a major event with about 60 stands, and thousands of attendees over a two day event. There were also six stages for different speakers to present on a range of topics and, just as you would expect, some stages were bigger than others and attracted more interest. I spoke with many interesting attendees, all of which were looking for something different, but all were either running their own show or considering setting up by themselves. I also spoke with many of the stand holders, a number of which I am now in discussions with about working closely together with in the future.The popularity of the event only confirmed the ever growing importance of women in business and this is long overdue and a trend I support wholeheartedly.
The week rounded off with another example of me utilising the Power of Networking and introducing an aspiring new player to one of the largest and most famous names in the industry that is keen to support new talent. This also was a fund raise but much larger in scale than those entering stage left at the beginning of the week and they seek a strategic investor that will bring smart money and play a role in the expansion of the business. The meeting went well and now we start on a series of meetings to discuss the parts that each might play and the exact script. Who knows, the new player with big dreams may just get cast in the starring role and will exit stage right in a few years' time when they pass the role on to someone else.
The best actors and the best entrepreneurs are those that have a real passion for what they do and have a clear goal for what they want to achieve and how to get there. So unleash your talents, find the right producers, directors and supporting cast and let the show begin.