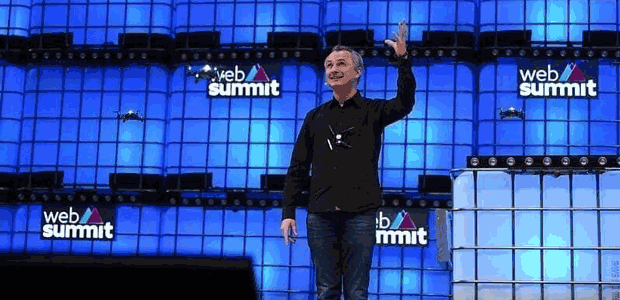 Web Summit will host 100,000 attendees online on its own conference platform this December
The decision to hold Web Summit online in the interests of public health follows discussions with the Portuguese government and city of Lisbon .
Web Summit's proprietary online conference software is "the stunning future of tech conferences", according to Digital Trends. Web Summit 2020 will be the second event hosted on the platform, following the 30,000+-attendee Collision from Home event this June. 
Web Summit CEO Paddy Cosgrave said: "Lisbon is still Web Summit's home, but with growing Covid-19 outbreaks across Europe, we have to think of what's best for the people of Portugal and our attendees. The safest and most reasonable answer is to host Web Summit fully online in 2020. We look forward to welcoming attendees back to Lisbon in 2021." 
Approximately 800 speakers will join this year's event online, including Zoom founder and CEO, Eric Yuan; European Commissioner Margrethe Vestager; Captain America star Chris Evans; Facebook CTO Mike Schroepfer; scientist and conservationist Jane Goodall DBE; and public intellectual Cornel West. 
More than 500 companies have already confirmed they will exhibit online at Web Summit, including Cisco Systems, Siemens, UBS, Twilio and Cloudflare. 
The Financial Times describes Web Summit as "the world's biggest tech conference" the Telegraph calls it "the planet's best tech conference" Politico says it's "the Olympics of tech" Bloomberg describes it as "Davos for geeks" and the Guardian calls it "Glastonbury for geeks."
Collision from Home redefined conferences with a "pretty big experiment," according to the Sunday Times. Collision from Home brought together 30,000 people reshaping the world to make meaningful connections, to explore and learn through software – all online. Collision will return to Toronto as a physical event for the second year from June 21-24, 2021 at the Enercare Centre.