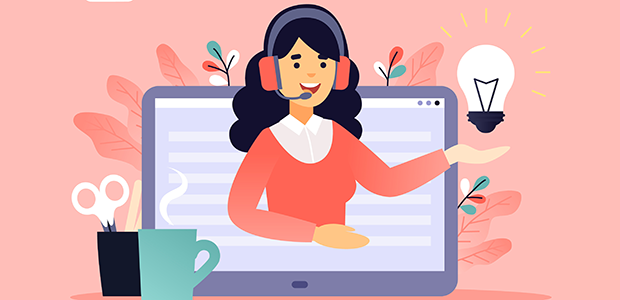 Virtual assistance company sees a 325% rise in growth
As the cost of living crisis continues, the UK-based Virtual Assistant firm SpareMyTime reveals that it is seeing increasing demand for its services and it has registered a 325% rise in growth since 2020. The company has also recorded a 74% increase in revenue since May 2022.
The company has also recorded a 74% increase in revenue since May 2022.
With April seeing searches for 'cost of living' reach their highest point so far this year, SpareMyTime believes that a growing number of businesses and individuals are looking for greater flexibility as prices soar. The company works with dozens of individuals and businesses of all sizes to offer support with virtual admin, virtual bookkeeping and virtual digital and social media marketing. 
Since the autumn SpareMyTime has also seen increased take-up of additional services from longstanding clients as well as a surge in new applications from larger businesses and senior executives who are looking for support to help them manage their busy diaries. Founded in 2020, SpareMyTime is the brainchild of Melissa Gauge who launched the company to offer a wide range of practical, virtual assistance solutions. After experiencing first-hand the difficulties of balancing a successful career with family life, Gauge became determined to build a solution to alleviate the stresses of modern life. 
Melissa Gauge, Founder of SpareMyTime commented: "SpareMyTime is committed to offering a holistic range of support to make life that little bit easier. We don't find it surprising that the current economic climate has led to a rise in demand for our services as more and more people are seeking out cost-effective measures to add greater value to their day-to-day lives. The past year has been one of our busiest periods to date and we've also been delighted to further grow our team of talented Virtual Assistants. Since our launch in 2020, we've expanded the SpareMyTime team by 150%. We're looking forward to what the next 12 months have in store as we continue to support as many businesses and individuals as we can."
To date, SpareMyTime has supported a wide breadth of UK businesses and individuals from startups to scale-ups to more established corporates. The company currently boasts 20 members of staff and it has been particularly popular with fast-growing businesses that have sought greater quality, flexibility and knowledge to scale their businesses. 
Tess Beer, Founder of TW Dogs commented: "SpareMyTime has greatly supported my dog daycare business in recent months. As fuel costs have soared and we've had a much wetter and colder-than-usual spring it's meant costs have been higher than expected for the business. The flexibility I have with the team means I can dial up and down their support depending on my budget. For a small business like mine, it's incredibly reassuring.
"I initially began working with SpareMyTime for eight hours a month but I soon increased this to 16 hours as my Virtual Assistant, Fi, has been invaluable. Their flexibility and kindness were particularly felt when my mum passed away. I was able to rely on their support to ensure my business didn't suffer while I experienced a very difficult time."