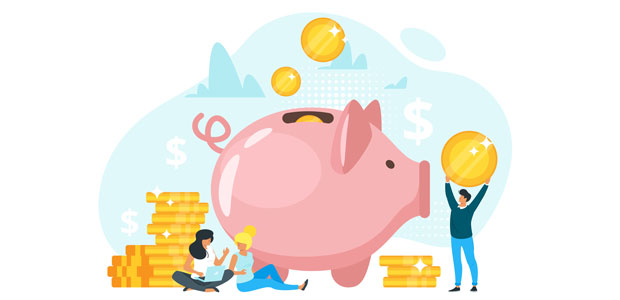 Unique UK startups thriving despite pandemic pressures
Venture Capital Trusts were created 25 years ago as a means of effectively channelling government support towards the UK's most dynamic early-stage businesses. Never has this been more important than in the midst of the current global pandemic.
By Bevan Duncan and Ken Wotton, Managers of the Baronsmead VCTs
While today's budding businesses are undoubtedly facing numerous unique challenges, many ambitious and agile startups are better positioned to overcome these pressures versus many larger companies with legacy business models. In fact, despite the uncertain current environment, we see plenty of exciting growth opportunities in companies aligned to the post-COVID environment.
Companies on the right side of change
As COVID-19 has accelerated transformation across industries, there has been no shortage of innovation from early-stage companies taking advantage of growth opportunities in digitalisation, process automation, business resilience, cybersecurity, and personalised ecommerce through the use of on-demand supply chains.
We have a strong pipeline of potential investee companies, run by entrepreneurs in need of capital and specialist expertise to help businesses scale. With longstanding experience backing high growth businesses, we have developed a strong network - particularly in the area of digital transformation. We believe it is an exciting time to be investing into small businesses which are targeting large markets with differentiated and disruptive models.
For example, we recently invested in Clarilis, which is a legal services software platform. Clarilis automates the drafting of complex suits of legal documents. Operating at the crossroads between digitalisation and automation, Clarilis is revolutionising the legal services market - which has traditionally been slow to adopt technology - at a time when businesses are very focused on driving process efficiencies and reducing costs.
Another company utilising digital technology to improve processes in a market under pressure is eConsult. As the NHS's leading online consultation provider for primary care, eConsult provides an efficient digital triage service, prioritising face-to-face consultations for those in greatest and most urgent need. We see further growth potential for the company as it looks to expand into secondary care.
In public markets, the share price volatility has also created attractive opportunities for investment. In the payment card industry, PCI Pal's cloud-based software provides secure payment infrastructure to call centres. The company, which also fits into the digital transformation and business resilience theme, raised further capital at the start of the pandemic to provide working capital headroom and funding for future growth. The share price has performed strongly since our follow-on investment and we are encouraged by the long-term growth prospects of the company.
Well-managed companies will survive
In addition to businesses in structurally growing sectors, we really focus on backing ambitious, high quality management teams. The COVID-19 pandemic has provided a unique test of management and really rewarded those teams who were able to make decisions quickly and readily adapt.
In parts of the economy damaged by the pandemic, agile earlier stage companies with differentiated propositions and strong management teams will be able to flourish once the short-term pressures are relieved - particularly as larger, heavily-indebted competitors face a more uphill battle to survive. While entire industries will not disappear as a result of COVIS-19, it will be the innovative and well-run businesses able to thrive on the other side.
We have seen examples of good strategic management and adaptability in the hospitality sector, with businesses leveraging delivery services to offset the lost revenue from restaurant closures. In the events and conference sector, leading live audience engagement platform Glisser has shown how it is possible to successfully pivot - even in the most affected of industries.
Where the company was previously focused on physical conferences, with a nascent virtual events product, Glisser flipped this on its head, rapidly shifting its marketing collateral and sales efforts in the process. The business has now signed significant virtual events contracts with global events and conference organisers who have had to shift to digital models to keep running.