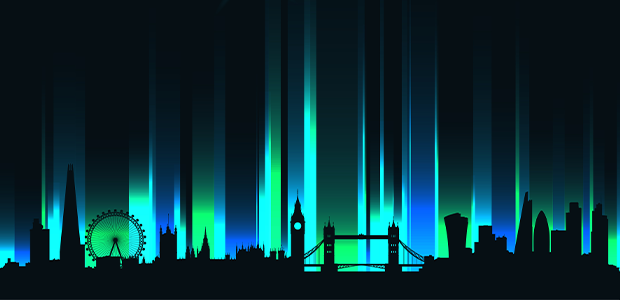 Undervalued no more: London's tech growth opportunity
The UK's technology sector is no longer 'an emerging tech ecosystem', but a thriving part of our economy, drawing strength from our rich tradition of cultivating innovation and invention, as well as our magnetism as a centre for finance and investment.
We are well-positioned to continue pushing our prominence on the global stage. The choice of venue for last week's landmark AI Safety Summit is a significant testament to this.
The UK tech industry has not only produced world-leading companies across fintech, sustainability, and AI but continues to attract the biggest companies and leading investors and VCs from around the globe, from OpenAI to a16z.
Yet, there's still a persistent narrative in the air that the UK is not the place for tech firms looking to scale and list, with some touting, defeatedly, that we are still yet to truly master the art of transforming scale-ups into unicorns.
It's time to change our viewpoint and continue to not only acknowledge our successes but build on the shoulders of what the UK tech sector has already achieved. This is exactly what the UK's leading tech hubs are doing - taking clear and growth-focused approaches to supporting scaleup development.
Nurturing early-stage success
The UK's long-standing tradition of being a centre for nurturing creativity, and innovation, and providing entrepreneurs with an open, supportive environment to build a business has resulted in a high rate of early-stage startup success. To take our growing ecosystem to the next level, our focus must be applying these qualities to serve the scale-up community as effectively as they embrace the best of what emerging technologies have to offer.
While on an international level, other countries may be equally involved in the discussions surrounding technologies like AI, the UK is actively embracing the opportunities they bring. Our leading role at the global AI Safety Summit demonstrates a willingness to remove barriers to innovation, recognising that tailored legislation is needed to promote safety without stifling the creativity of AI companies.
Investing in growth
With our ears consistently to the ground, we in London have a strong grasp on the needs of the global scaleup community for sustained growth. It's no secret that macroeconomic conditions have demanded the need for better access to funding, and as expected, the UK venture capital community responded, coming together to ensure access to investment through the British Private Equity and Venture Capital Association Pension Fund Compact. This move highlights the resilience of the UK's ecosystem and is an example of how a long-term strategy will unlock and boost investment in high-growth companies across the country.
London as a global hub
London is the UK's front door and stands out as a centre of convergence, a global hub where businesses can connect directly and build strong commercial relationships. We don't take for granted the fact that around 100 international businesses have chosen London as their European base in the past six months, nor the fact that a16z chose London for its first international office.
However, we do recognise the strength that comes from working together and the incredible power that the UK tech and business communities have when they come together and share a common goal of removing the barriers to scaling, along with mutual excitement for fulfilling the potential of new technologies.
This is the sentiment that inspired the launch of the Grow Summit. Positioned to be one of the UK's annual meet-ups for scaleups, it is designed to address their most pressing concerns, navigate their next steps, and connect them to who they need to know.
By working in tandem with the UK scaleup ecosystem to knock down barriers to growth and encourage peer-to-peer learning between founders on the same journey, we aim to support the success of this community across the country and build a pipeline of future unicorns.