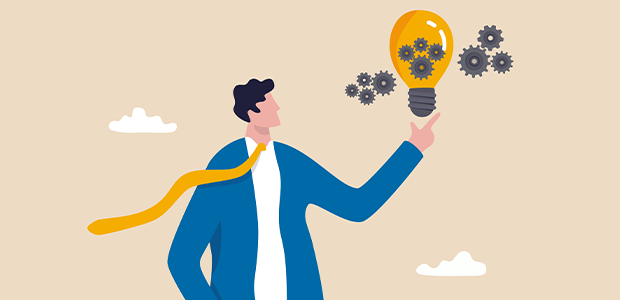 Unbiased's CRO: How Forward-Thinking Leaders Profit from Breakthrough Innovations
In this interview series Richard Richie, Managing Partner of Alcon Maddox, gets some of London's most forward-thinking tech leaders to spill the beans on what is making their companies so successful and what innovations the future has in store.
This week Matt Cockayne, Unbiased's new Chief Revenue Officer, offers valuable insight into what makes an effective CRO in an early-stage startup, and what strategic plays functional leaders need to execute today if their ambitions of securing the much-coveted CRO role are to be realised. He also talks about driving breakthrough innovations, repeatable revenue engines and enabling effective collaboration.
RR: Matt, tell us a bit about what Unbiased is and does.
MC: It's a marketplace where consumers can get matched with their perfect advisor, for free. Mortgage, IFA or Tax. I manage the B2B side of the business where my team is responsible for sourcing those advisors (be they individual IFAs, small businesses, or national firms) and onboarding them onto the platform. Consumers then get the choice of who they want to work with. The whole point of the platform is that we are unbiased. It's based on your requirements as a consumer. There is also a directory option.
RR: Given the fact that you've only been at Unbiased a few short months, this question is perhaps more related to your previous experiences – what has been one of your biggest successes to date?
MC: As a revenue leader, it's always about how you find balance. I got my first CRO title when I joined a banking startup called Yapily as employee number 10. I had to build the entire commercial function from scratch, whilst doing all the initial sales myself.
The balancing act required me to bring more people into the business, gradually handing off certain tasks and responsibilities whilst at the same time ensuring the growth trajectory wasn't impacted. In a startup, you're always going to end up doing three jobs full time for a period to some extent, the challenge is how do you plan and schedule those pieces so that you don't see a drop off in revenue execution. Generally, more senior, more experienced salespeople tend to be able to run at a faster pace than more junior staff, so there's always a risk here.
I had to quickly build the processes, deploy Salesforce, and develop a repeatable engine, so that I could insert people into the business and keep that cadence of growth going whilst slowly withdrawing myself, until I was just doing the enterprise deals. By the end of that two-year period, we'd grown the team to about 16 people across Sales, Marketing and Customer Success. It was a lot in two years.
Whilst it was a great learning experience, it's one of those situations where you look back and think, 'That was pretty hard. What would I do differently next time?'
That's one of the reasons I joined Unbiased. We're a hundred people already. I don't have to build everything from scratch. It's a well performing business that's profitable and growing, so my role is really to improve upon that, how we can add that next layer of sophistication in our go-to-market processes.
RR: On the topic of breakthrough innovations, what is the best advice you've been given?
MC: There are two things here. Firstly, if you're trying to drive these breakthrough innovations, then trying to sell on product features is the worst possible thing. You need to constantly ask 'how can I get closer to the customers and learn from them?'
Focus on the outcome. What is the business problem that your product or solution solves? No one cares about you as a vendor. They don't care about the product. What they care about is whether you can solve business problems. Ideally, ones they don't even know exist yet. Educate them and explain why something is important because of what the new world looks like, because of what lies ahead.
Your customer should be asking, 'how do we get into this new world?' Help them figure out if this new world is even relevant to them. For a lot of people we spoke to in open banking for example, it was of interest, but not critical to their business. Especially at larger firms who have these big innovation teams. There's a lot of innovation theatre that goes on, but they're not actually going to do anything about it.
So, it's about aligning your sales team with the people for whom that new world is critical and will move the needle for their business. Those are the people you want to spend time with.
The second thing is knowing when to say 'no'. It can be hard as a leader to say to founders or to the exec team, 'actually, we're not going to do this deal because if we win it, it's going to break the company because they're going to demand so much customisation'. Sometimes, especially when the company is young, its far better to just go and sign a bunch of smaller deals that are much quicker to sell and give success for the team.
Unless you're a pure enterprise rep, you want to be selling and you want to be winning. It's important to build a bank of successes. This gives the whole company confidence in their ability to deliver what customers truly want and are willing to pay for.
RR: If someone was starting down this path towards CRO, what would you advise them?
MC: I think it's really important, whether you're in Sales, Rev Ops, Customer Success, or Marketing, to understand the whole go-to-market process, not just your piece of the puzzle.
How do the other parts of that feed together? Because you could be an exceptional sales rep, but if you don't understand the other pieces of that customer journey, you'll never make it higher up. So, I think it's about understanding the interdependencies between those pieces and how they each form part of the go-to-market strategy. You can have amazing Marketing, but if it isn't aligned to what Sales are talking about and who Sales are talking to, you're just spending money for the sake of it. You could have the most amazing sales execution, but if you don't understand what that customer journey looks like post signature, how a client is onboarded, how you deliver impact and value on a repeatable basis, then this will be problematic.
The key to succeeding as a CRO is getting all the functional teams to work together. Putting structure, tools and processes in place that enable more effective collaboration.
I think the difference when you get to a C-suite role is that your first team is other C-suite execs and your second team is the function or functions you look after. A lot of people struggle with that and they'll kind of go, 'well, we need to do this because of Sales'. Well yes, but what's the opportunity cost of doing that? For instance, if we sign a big customer that needs a huge bespoke thing, what does that do to our roadmap? What does it mean for onboarding and implementation? Those types of things.
Moving up to this level requires you to be more strategic, taking a more holistic view of how the other parts of the business work. Go-to-market is the main one, but what are the decisions we make here? How does that flow through into Product? How does that flow through into Engineering? How does that flow through into Operations?
The best way I've found to deepen your understanding of different departments is to sit with people who work in those teams, try to get them to explain it to you. Ask 'how do I make your job easier?' You'll get very frank feedback, like 'stop signing people who are not a fit to the ICP.'
I think this is where some of the conversation intelligence tools are quite useful. Previously, Product would have to arrange a separate call with customers or take insights through the filtered mind of a salesperson, whereas now they can just listen to those calls, and actually hear what customers and prospects are talking about.
RR: What does the next level of success look like for you in your new role?
MC: A successful launch in the US, driving product market fit. Taking the business on that journey, whilst continuing to evolve our UK offering so that we are able to support more customers in growing their businesses, because at the end of the day, we're here to drive financial advisors' business growth. That's our function.
We have a SaaS platform that helps support that, but at its heart, we're here to try to help them drive their businesses. If we're successful in that, they'll continue to do more with us. So, as a business we need to constantly question how we measure success. Are we speaking to the right people? Are we saying the right things? Do we understand our ICP? Do we understand what pain the customer and the prospect are actually feeling? So, yeah, those two things. Continue to improve what we're doing in the UK and expand into the US.