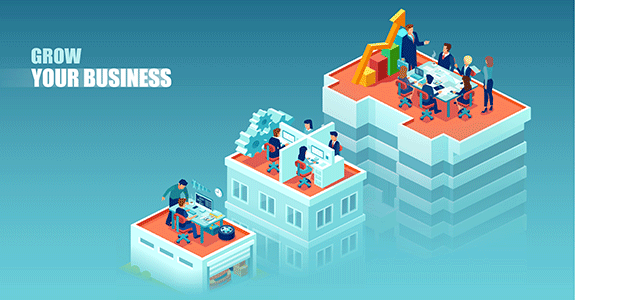 The UK global tech scene and its future success
With the worst of the coronavirus pandemic seemingly – hopefully – behind us, many of the world's leading economies are looking for ways to begin recovering and rebuilding from the financial downturn they have experienced as a result.
In many cases, technology is being viewed as a key means through which nations can kickstart their economies, and it will play an increasingly pivotal role in determining success on the global stage in years to come. As such, it is fair to say countries that place technology at the heart of their economic recovery plans will likely reap the rewards of having done so further down the line.
This begs the question, therefore: where does the UK sit currently when it comes to the global tech scene, and what must be done to secure the sector's success in the future?
How is the UK doing with regards to tech?
Despite having experienced the twin storms of COVID and Brexit over the last few years, the UK tech scene has performed remarkably well.
In December 2021, for example, the UK Government announced that the country's tech industry had achieved its best year ever, with investment having grown by 2.3x. – the highest level since 2013/14, when it climbed from £1.5bn to £3.5bn.
Recent growth in areas of UK tech – such as Artificial Intelligence [AI], blockchain, and Quantum computing – has not only been impressive by the sector's own standards, but it has also far outpaced the success of European counterparts. For example, Government statistics show that the £29.4bn raised by UK startups and scaleups was double the figure raised in Germany – £14.97bn – and nearly three times that raised by companies in France – £9.7bn. Indeed, UK tech investment made up a third of the total £89.5bn that was injected into European tech over the course of 2021.
The huge sums of money that are entering UK tech from overseas investment will not only drive further digital innovations but will also help to create jobs and opportunities in the sector. Simply by reading Tech Nation's 2021 report which concluded that the number of unique tech jobs advertised in the UK outweighed that of key European countries by 259% on average, you can get a sense of the impact that investment has had.
It is evident, therefore, that tech startups operating in the space are forming a vital part of the nation's economy and are helping to greatly ease pressure during this period of financial recovery.
What must be done?
Having achieved such extraordinary tech growth and investment, the UK has firmly established its reputation as a thriving hotbed for rearing and cultivating startups into global enterprises. Due to the highly appealing opportunities that the country's tech scene has to offer, both domestic and international investors are itching to get in on the action, which in turn is helping to fund further innovations and promote confidence in the industry.
However, the UK cannot spend too long basking in the glory of its successes, as competing nations continue to grow their own booming tech sectors. The US and China are still way out in front when it comes to tech, and the UK could find itself lagging its European counterparts if it rests on its laurels for too long or takes its position on the world stage for granted. Significant problems must still be addressed if the UK is to truly secure its position as a global tech powerhouse.
For example, the nation's digital skills gap remains a sizable obstacle to the continued growth of UK tech, with survey data published by the Government in January 2022 finding that nearly a fifth of companies have a skills vacancy in the Digital, Culture, Media, and Sports [DCMS] sector. Furthermore, 14.1% of businesses reported a lack of digital know-how within their teams.
In order to tackle this issue, more organisations need to ensure that workers have access to learning that will enable them to either upskill or reskill as necessary. Research by MPA reveals that over a third of companies – 35% – allow workers to spend less than two hours a week on training, research and development.
With a report from the World Economic Forum concluding that half of all employees will need to upskill or reskill by 2025, firms need to make offering digital skills training for staff a key priority if they are to fully embrace the opportunities presented using technology.
Furthermore, there are fewer and fewer overseas tech specialists coming to work in the UK in the wake of Brexit, with the free movement of travel having become more challenging as a result. If the UK is to maintain its position as a global tech player, it will need to encourage a considerably greater number of international workers to come and support the sector's continued growth. Having access to these talented individuals could make the difference between success and collapse for many early-stage tech startups which, as already established, are forming a vital part of our economic recovery.
It is not only overseas workers who can help turn the tide on the skills shortage in tech; there is a plethora of domestic talent among school and college leavers that has hitherto gone untapped. Unfortunately, however, there are not nearly enough tech-based apprenticeship opportunities for young people who have recently left full-time education. At present, the offering is merely tokenistic, and is only acting as a temporary fix to a long-term problem. By getting a far greater number of school and college leavers engaged in pursuing a career in tech, the sector can truly begin to pave the way for more skilled people to enter the industry and help to sustain it into the future.
Acting now to secure the future
Despite having recently gone through a period of tremendous financial hardship and economic uncertainty, the UK's tech sector has come out fighting, and is looking stronger than ever thanks to its efforts.
While this is certainly a cause for celebration, the country's technology industry needs to have a clear plan in place for how it intends to build upon its successes and continue along its path of global excellence.
Investing in people will be just as important as investing in technology itself, and more must be done now to upskill and retrain the current workforce, and to encourage workers from all around the world to come and contribute to the tech innovations being made here in Britain.
The UK has laid strong foundations for the future of its tech sector – now its incumbents must act decisively to truly solidify the country's position on the global tech scene.