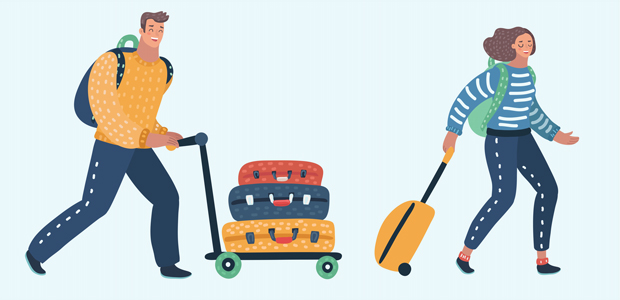 Travel platform Arbitrip opens UK office
With an office already in Tel Aviv, the Israeli-founded business travel management platform, Arbitrip is now opening up a London office to expand its European market share. Its exciting new expansion now means that the tech startup is ready to rapidly drive its footprint across Europe. 
Serving as the company's main hub to crack the UK and European markets, the new office will work closely with the Israeli team to deliver the best hotel booking rates for its growing customer base.
Arbitrip is a technology company dedicated to simplifying travel management for anyone organising business travel. Using AI and machine learning technologies, the Israeli startup is able to monitor customer behaviours and recommends relevant hotels for their business trips. Using a combination of objective analysis, data analysis and personalisation technologies, Arbitrip provides a bespoke service for their users and ensures that they book the right hotel reducing costs by more than 23%.
As part of their official launch in the UK, Arbitrip has secured a strategic partnership with rising shared office space provider LABS. The agreement will offer members of LABS access to deeply discounted hotel deals with up to 60 suppliers. This partnership will allow small and medium-sized companies housed in the coworking spaces to book accommodation with rates that were previously accessible only to large enterprises and travel agencies.
The platform's algorithm consistently monitors a user's engagement with their platform, evaluating previous search terms, filter preferences and bookings that were made or cancelled. Once the data has been analysed, the platform searches for patterns in users' behaviours and creates specific recommendations based on these habits. The company also provides 24/7 support by phone, instant messaging, WhatsApp and email.
Founded in 2015 by Benny Yonovich (CEO) and Orel Jossef (CTO), both graduates of the Israeli army's technological unit in the Intelligence Corps., Arbitrip's unique technologies guarantee travellers will get the best experience whilst helping travel managers keep tabs on their travel activity.
Yonovich said: "Arbitrip's growth over the last year has been exceptional as we have grown our reach outside of Israel and begun to penetrate various European markets. We now have a great opportunity to strengthen our business in partnership with LABS, which has a phenomenal presence in the UK. The opening of our UK office is just the beginning of our strategic plan for further global expansion in 2020."
Tom Mancherov, VP Business Development for LABS, shares Yonovich's enthusiasm for the partnership, and said: "Creating an elevated experience for our members is at the forefront of all business decisions and growth plans for LABS. Our community is comprised of business of all sizes, from the individual entrepreneur to global enterprises. The ability to provide all our members access to exclusive services and preferential rates, usually only available to big corporate partners, is exactly the sort of service we are proud to be in a position to offer."