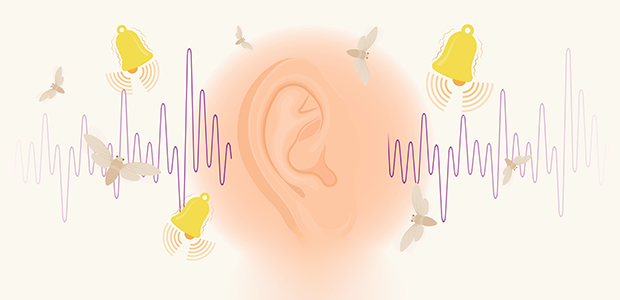 Transforming the delivery of support for tinnitus
Up to one in seven people are affected by tinnitus worldwide. With no cure, tinnitus is commonly left unmanaged or poorly managed, causing significant distress for those living with the condition. Tinnitus is the perception of noises in the head and/or ear which have no external source.
Those living with the condition may have to endure a ringing, buzzing, hissing or whistling noise. According to the UK's National Institute for Health and Care Excellence guidance, recommended first line treatment for tinnitus-related distress is digital cognitive behavioural therapy.
This is where Oto comes in. Oto is an application aiming to transform the delivery of support for tinnitus using accessible, science-backed, and evidence-based digital tools. Oto provides a digital self-directed therapy for people with tinnitus, available at a fraction of the cost of in person treatment which could only previously be accessed by expensive meetings with a specialist.
The mobile app compiles and consolidates the latest therapy techniques to support people to maximise their quality of life with tinnitus. It is build by a team of expert audiologists, doctors, therapists and researchers with decades of experience in managing tinnitus. It is a subscription based B2C service.
Oto is co-founded by tinnitus patients and former military doctors Dr Edmund Farrar, Dr George Leidig and Specialist Registrar in Ear Nose and Throat Surgery Dr Jameel Muzaffar. Edmund spent six years in the military where he was exposed to many men and women with tinnitus. During his and George's time serving in the military they realised the difficulty for tinnitus patients to access professional help. They also kept in mind what definitive solution they would have wanted when they were struggling.
Oto gives people the resources to manage their tinnitus using recorded audio sessions - think Headspace but specifically created for tinnitus. It combines several science-backed therapies, primarily cognitive behavioural therapy (CBT), which has been shown to be the most effective way to learn to live with tinnitus. Early data has shown that 86% of its users felt better after just one month of use.
Other tinnitus apps are essentially white noise generators and don't utilise CBT. Oto stands out from other apps as it delivers the recommended therapy to treat tinnitus, CBT, in an easily digestible and user-friendly format. CBT is also proven to be the most effective treatment in the long term. It provides a service and experience that is close to what in person, face-to-face therapy would be.
Raising funds
Oto raised a pre-seed round of $510,000 in November 2021 and have just completed the prestigious Y Combinator accelerator programme. This came with an additional $500,000 in funding. The team is gearing up for its next round later this year. joining this programme was a surreal and valuable experience for Oto as a company and for both Edmund and George.
Raising funds was a key challenge for Oto, requiring a lot of persistence. "As a first-time founder raising money is tough. On reflection I made a lot of mistakes, such as not planning properly, and this meant that the process was long and drawn out. I think this was largely because of inexperience. But we were eventually successful in putting our pre-seed round with a brilliant cohort of prestigious angel investors who are right at the top of their game," said Edmund.
The team
The team is comprised of five full time and three part time members. Edmund and George, the full time co-founders, and Jameel the part time co-founder. Jameel is an academic Ear Nose and Throat (ENT) surgeon working at the forefront of hearing and tinnitus research at the University of Cambridge. Lili joined in the startups early days and is a trained actor writing the scripts for the audio sessions and is the voice of Oto.
Anna works with the team part time as a Tinnitus Specialist Audiologist responsible for the core therapy content. Cameron is Product Manager, Khush is Content Manager and Jake is a part time Audio Engineer.
Challenges
One of Oto's greatest challenges was reaching product market fit, building the right product that really solves the problem it is targeting. Edmund said: "To overcome this we need to obsess over building the right product for our users, which means talking to hundreds of people with tinnitus and gaining a true understanding of how we can help and serve them best."
Next steps
The team has already been on an incredible journey, and Edmund has enjoyed working with a team of amazing people to not only create something from nothing, but to create something that is having a huge positive impact on the lives of thousands of people with tinnitus.
Oto is 100% focused on reaching product-market-fit as quickly as possible. Its growth will come from several areas, primarily DTC but the team also has two exciting partnerships with smart earbud manufacturer Nuheara and tele audiology provider Tuned.