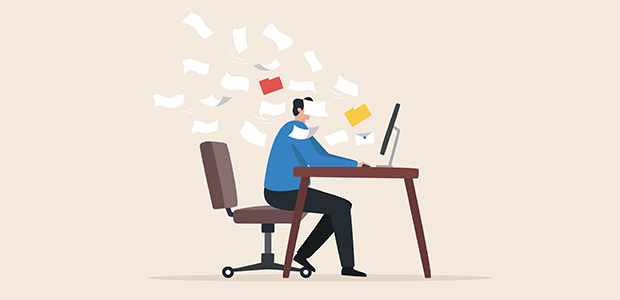 Top tips on managing that overwhelming feeling
For busy, hardworking, and ambitious entrepreneurs, finding balance is key to thriving in all areas of life, but it is also one of the biggest challenges.
In today's society, it has become the norm to live a busy, fast-paced life. You may have found yourself working at an unsustainable pace, helping others more than you help yourself, burning the candle at both ends, or perhaps all of the above. This can be the catalyst for an easy journey towards burnout.
As a corporate wellbeing specialist and coach, many entrepreneurs come to me feeling overwhelmed, stressed, or burned out. Others are looking for a better way to do business and achieve amazing results without the detriment of their health, wellbeing, and personal lives.
Many business owners avoid taking time away from work to recharge because they fear that their business will suffer in their absence. If you can relate to this, it's important to remember that fatigue can lead to poor decision-making, low mood, irritability, and illness, which can ultimately have a negative effect on both your work and home life.
The mind of an entrepreneur is often required to run at a fast pace to make the most of opportunities, overcome obstacles and learn from setbacks. While most of the time you're achieving great things and making an impact on the world, it's also normal to occasionally feel overwhelmed, uncomfortable, and unbalanced. Experiencing emotional overwhelm can leave you feeling intense emotions that are difficult to manage. This can present itself as anxiety, worry, anger, and irritability and can affect your self-esteem. All of these emotions can have a significant impact on the way you think, act, and perform daily tasks.
As an entrepreneur, it's essential that you learn to deal with that overwhelming emotion to remain resilient as your business continues to grow and to overcome any challenges which may lie ahead. Next time you're feeling overwhelmed, consider trying one of these strategies to help bring you back into alignment:
Write it down: Taking some time to write everything down can help release your mind from ruminating thoughts, emotions and tasks that need to be completed. Seeing everything in front of you (either on paper or digitally) can help you organise your thoughts and your to-do list. I find that having a to-do list helps me to stay focused and ticking off the tasks as I go gives me a sense of accomplishment. The key is to ensure that your to-do list is realistic, and you provide enough time to effectively and efficiently tackle each task

Take a moment: Sometimes, you just need to take a moment to pause and reset. Take this time to focus on yourself, move into a space where you can relax and practise one of your stress-busting activities. This could be going for a walk to get some fresh air, listening to a meditation exercise, or just having a mindful cup of tea without distractions. Come back to your work once you're feeling refreshed.

Delegate: As an entrepreneur, you're in control of countless decisions and numerous tasks. As your workload builds, it's essential to delegate to help keep your workload manageable, to continue delivering at a high quality and to maintain your wellbeing. This could be offloading some work to an employee, outsourcing tasks such as marketing or looking at ways to automate through online systems.

Ask for help: If you're feeling overwhelmed, it can help to speak to someone who will understand what you're going through. If you've got a mentor, business partner or supportive friends who have been in a similar situation, they are likely to be able to offer support and guidance. Pick up the phone and start a conversation with one of them.
It's helpful to get into the habit of checking in with yourself routinely each month. It's sometimes the case that individuals working under high pressure are so focused on achieving results that they neglect this vital practice, resulting in overwhelm and burnout sneaking up on them.
Knowing how to deal with being overwhelmed by competing pressures, fixing the issues that make you procrastinate and facing off the dreaded imposter syndrome can all build a stronger 'you' when you need to focus on achieving your goals. Using the tools above will assist you in maintaining a relaxed, focused, and confident approach to your work and dither, delay and self-doubt will no longer hold you back from realising your dreams and ambitions.