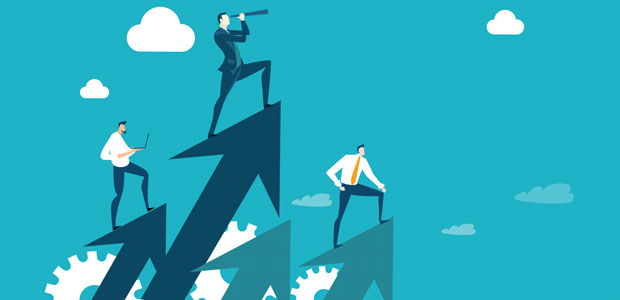 Top tips for entrepreneurs to think up, startup and scale up
Those currently in the early stages of their career are facing a very new set of challenges. As the cost of living crisis continues, Gen Z's view of what they are looking for from their career has changed. We're seeing the move from the traditional 9 to 5 to individuals embracing new and exciting ways of working including side-hustles. 
New research by WhatsApp Business shows that young people in the UK are more entrepreneurial than ever, as over two thirds (68%) of Gen Zs have had a new business idea - compared with 38% of the general population. In addition, over half (59%) say they are planning to leave their current jobs to pursue their dreams. But while there is plenty of enthusiasm, the research found Gen Zs are facing numerous challenges in ultimately turning an idea into a successful business.
We truly believe that any idea, no matter how unusual, can become a great business with the right tools. Along with WhatsApp, we've prepared some top tips to help budding British Gen Z entrepreneurs get started quickly and easily online so that they can Think Up, Start Up and Scale Up their own businesses:
Find your niche
The key to success is identifying a unique business idea that genuinely solves a problem for your customers. Speak to them, listen to them, and take on their feedback. Once you have figured this out, you have the building blocks for something special.
Set yourself up financially
Entrepreneurs nowadays have plenty of tools at their fingertips, which makes setting up a business much easier than previously. One of those key tools is online banking. With new age financial technology you can set up a business account in minutes from your phone. You can manage your finances 100% through an app, and with no monthly fees, it's perfect for a start-up looking to grow quickly, but manage their costs.
Be where your customers are
Connect with customers where they already are. That means using the platforms they're present on, and tailoring your communication style to match it. For example, for bespoke orders or unique queries, the free WhatsApp Business app makes communication quick, easy and more personal than emails back and forth. As a platform that most people already use, you can set up a business profile with your business's information including opening times and a catalogue of your services to communicate quickly and securely with your customers via end-to-end encrypted messages.
Use the power of your network and be present
This might be an obvious one, but it can't be said enough. Have a social presence and post regularly (but not too often!) to keep your customers engaged and interested. Make the most of the products offered to small firms on social channels to expand your reach like those on Tik Tok and Instagram. Consider jumping on relevant social trends that are related to your audience or even run a competition or giveaway to increase your engagement. The most important thing is growing that network of potential customers.
Prioritise communication
Once you've built your customer base, continuing to nurture the relationship is vital. No one wants to be 'on' 24/7, but in this day-and-age of instant gratification, people expect a speedy response from businesses, or they will look elsewhere. Consider platforms for your communications that offer automatic replies and quick responses, so customers feel loved and you look professional, even when you're off the clock.
It's no mean feat starting up a business venture or a side hustle, and often taking that first step is the hardest. But with the right support system and tools, the sky really is the limit which is especially important if you're working full time.  It's clear that there's a desire, especially amongst younger generations, to carve out their own path and rethink the traditional way of working. So, although these tips are certainly not extensive, they hopefully serve as a few golden rules to help you find success. We also have a full range of resources to help entrepreneurs on their journey which you can find on our website.