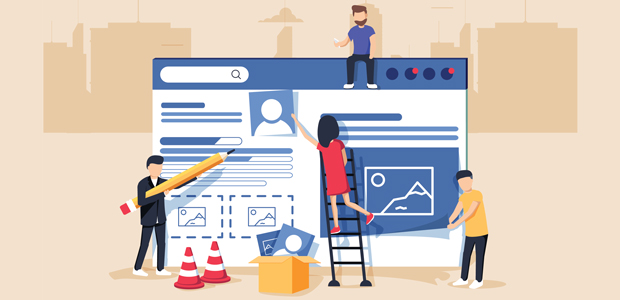 Top tips to developing a website
Having set up a business there are some very logical next steps that have common features irrespective of what your business will do. Any business needs to sell its product or service and make a profit so that it can reinvest in its future and pay the shareholders. 
In the early days of any business it is very difficult to make a profit as so much time, effort, and cost is focused on building the product and brand, as well of course as making those all important sales. But inevitably, without sales then profits are impossible, and without profits no business has a long term future.
Sales can be generated in any number of ways, from word of mouth through to major advertising campaigns, but one thing that almost every business, large or small, has in common is a website. Google and other search engines are now such an integral part of everyday life that the first action that many potential customers will make is to search for your business on the internet and look at your website. 
As such, getting your website right is crucial. Here are a few top tips to ensuring that your website is up to the job:
TOP TIPS
Image – Think what image your business will project; that is, serious, fun, professional, quirky, youthful, or anything else. Whatever image your business and products will portray should be reflected in your website as this is often the first interaction any potential customers will have with your business. Make the site look like it is written by the target customer and think hard about what they would want to see.

Branding – Just as the image of your business needs to be reflected in your website then so too must your branding also reflect that image. Any branding should be seen clearly on the website and across any other promotional or public facing materials as consistency is important.

Hire professional – Unless you have a design and marketing background or great computer skills I would recommend hiring professionals to build the site. Doing it yourself will normally take much valuable time and distract you from the business, and will often result in an inferior end product. The website is so important that it is money well spent and there is definitely an element of 'you get what you pay for'. But keep it simple and quick to load as research by Hotjar Analytics suggests that 53% of users abandon a site if it has not fully loaded within three seconds.

Use a good content management system – Make sure that the website is based on a good content management system, such as Webflow, as this will make it much easier to update and to make changes inhouse – so reducing ongoing operational costs. 

Keep it fresh and updated – Whatever your business does, make sure that the website is constantly refreshed with new content as this helps to keep existing customers engaged and return to the site more frequently.

Make it mobile friendly – With more and more users accessing websites from smartphones or tablets it is crucial that any site is mobile friendly and very easy to use. Indeed, Google are just about to change their algorithms to the rankings of sites by giving more weight to access from mobile devices.

Use Google Analytics – Understanding who is looking at your website, what is attracting them, how long they are staying, and all the other details that the free analytics tool from Google can give you is crucial. 

Call to Action – Whatever else your website shows ensure that it is very easy to find contact details and also that there is a call to action. That is, to buy or, at the very least, to request more information. Remember, the website is, first and foremost, a selling tool .
Using these top tips should ensure that your business has a website to be proud of and that it helps to generate leads and sales for your business.