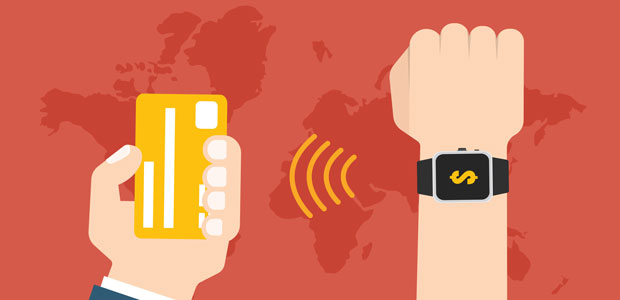 The top three payment trends startups need to know about
With the vaccine rollout continuing across the world and a potential end in sight to the COVID-19 pandemic, we have looked at three of the top payment trends businesses should get to know as life gets back to some normality and the hospitality, travel and other sectors start to open once again.
QR codes
Quick Response (QR) codes are a pretty old technology, having been designed 27 years ago in 1994. The idea at the time was to replace barcodes (an innovation of the 1940s) with a system that offered more diversity in its utility, could be scanned quicker and could handle more information. QR codes, with their matrix type two-dimensional codes, were initially popularised within the Japanese manufacturing sector as the Toyota Group adopted it from supplier Denso.
A key moment was when Denso decided to make the technology licence-free and encourage its usage beyond the manufacturing sector. QR codes were later standardised in 2000 and became readable by mobile phones in 2002.
The COVID-19 pandemic has catalysed the adoption of QR code technology, especially among the hospitality industry, allowing customers to order, read menus from their phones and provide cashless payments. The result is that tens of millions of people, including Pomelo Pay partners, now use QR codes on a daily basis. Not bad for a system initially designed to help improve car making.
Smartphones as Point of Sales
Cash management systems used to be clunky bits of kits both for consumers and businesses. Consider the cash till or register, depending on which side of the Atlantic you are from, which have offered a point of sale for centuries. Typically, they have needed one person operating it, while a consumer passes over cash. The money is then stored in the till until it is eventually transferred to the business' bank or deposit system.
Think of all the people and inefficiencies used in this process, with each movement of the cash adding time and uncertainties. The bad news is that businesses are ultimately paying for all of this - from the till to storage services, whether that is with a bank or another provider.
The good news now is that companies can use their smartphones as their point of sale. At Pomelo we call this Tap to Pay, where businesses can take card payments by tapping cards directly onto a phone, thus eliminating the need for a card reader or machine.
The system also means that customers have a smoother and quicker experience, while companies aren't forced to buy expensive point of sale equipment or rely on the traditional till system. And because this is all done digitally, businesses will easily be able to monitor the payments and improve their offering accordingly. It's simple, secure and quick.
Wallet ditching
The other phenomenon the popularisation of the smartphone (eight in ten adults used such a device to access the internet in 2020, according OfCom) has ushered in is so called wallet ditching. Your phone, which is effectively a computer in your pocket, and smart watch allows you to upload your credit or debit card onto it.
That means you don't have to rummage around in your pockets, purse or bag for it. It also means the whole process of paying is even more frictionless. One of the most exciting questions to ask with the above in consideration is what comes after the smartphone? Facebook, through its Reality Labs division, is one of the companies leading the charge in augmented and virtual reality technologies.
In the very near future, it would be a surprise to pay via smart glasses or experience holographic menus, clothes or the like before you seamlessly buy.