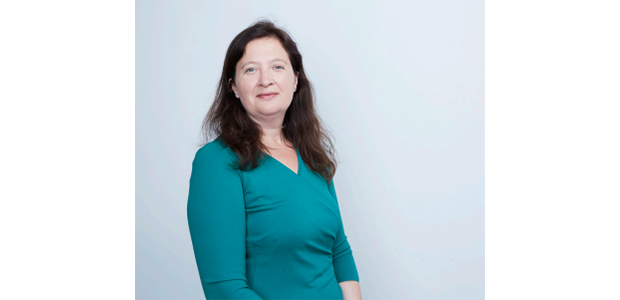 Top legal tips for startups
By Lisa Logan, Partner, Corporate and Commercial/IP/IT at gunnercooke
Here are some top tips from Lisa Logan at gunnercooke, concerning the key legal issues for a startup business:
This article originally appeared in the March/April issue of Startups Magazine. Click here to subscribe
By Lisa Logan, Partner, Corporate and Commercial/IP/IT at gunnercooke
1 Money in your terms!
Ensure clear terms and conditions so your business makes a profit and keeps customers, whether B2B or consumers, happy. Work with your adviser to explore profit margins, new product or service lines to future proof business growth as well as your initial services/products. In Plain English - try a page order form or online equivalent. Make it easy to buy your products and services. If your business is online, then there are extra things to consider around online terms and consumer rights. It's essential to make sure your terms of supply to consumers have all the extra online terms you have to give to consumers.
2 Data, data, data!
Collecting data: it may be key for your business to build a customer database. The regulations in this area are much heavier now. It is recommended you comply from the very beginning to make it easier for your business to run smoothly without any risks including a decent privacy policy, data security as well as one key leader responsible for compliance. Don't forget to register with the ICO! If you are collecting personal information for marketing purposes make sure the way you collect it and the consents you obtain are correct. Also, make sure you are providing information about the purposes and how you'll use their data. Marketing to businesses is different than to individual consumers, so you need to get it right!
3 Co-owners, investors, and directors
If you're starting a business with more than one business owner/director a clear, yet simple, shareholders agreement, with expectations being clear from the very beginning, helps give your business a firm footing. Do make the most of Seed investment and SEIS schemes in your set up.
A shareholders' agreement usually includes the initial shareholders and number of shares, lists of decisions that need a majority or unanimous agreement. There are often sections on issuing new shares, transfer of shares and in the event of a sale drag/tag along provisions need careful thought. It can list who will be the first directors, business name and purpose.
The Seed Enterprise Investment Scheme (SEIS) and the Enterprise Investment Scheme (EIS) are two UK government initiatives designed to encourage innovation. Under the schemes, private investors get a significant tax break as a reward for investing in early-stage, 'high-risk' companies. So if you have initial investors, do look at your set up so they can maximise any tax breaks.
4 Property
With such flexibility in serviced office space now, if you're using hot desks and shared office space, ensure that the commercial terms and conditions are checked properly beforehand e.g., don't get tied into long terms, know your break clauses or annual fees. If you need a lease of premises, there are many points to check with a commercial property lawyer such as the rent, term, break clauses, condition and dilapidations, right of the landlord to increase rent or end the lease. Do check the extras are included in the definition of the property.
5 IP and logo
Clear your business name before you start using it on websites and marketing, and consider registering at least a UK trademark straight away, as well as a trademark in the EU and USA. The intellectual property that matters is (1) copyright in logos: if you have this designed make sure you get the right from the designer. Also ensure you have the right to use the font and (2) trademarks, this is the intellectual property right that relates to the business name with or without a logo and can be registered in each country for added protection.
6 Employees
If you have funding to employ your first employees, do take advice and ensure you business' first employment contract is up to scratch. Basic areas are holiday, national insurance, PAYE, notice periods, probation, salary. Be careful over job descriptions not just legally but as a matter of good practice. There are a lot of HR consultancies out there who will provide cost effective advice for a low monthly retainer or reach out to a friendly employment lawyer. Start with an employment handbook even if it is simply tailored at first covering maternity leave, paternity leave, sick leave, holiday, IT/devices, hybrid working, health and safety and more.
Case study
Andy wants to create an online tourism company focused on environmentally friendly hotels and travel by more sustainable methods called SustainableJourney. He has secured investment from a private equity house of £5,000,000 over 3 years. His business plan includes hiring 5 key employees in sales, marketing, hotel/partnerships and an office assistant.
Lisa's tips
One of the first things will be the investment deal with the private equity company and any director they may place at the board table. Andy should ensure his detailed business plan and spend of the £5,000,000 over 3 years is approved at Board level, and it is often attached to the investment agreement. There are likely to be new Articles for the investment (or they will be part of a new SPV, jargon for a new company). Andy might employ an HR company to advertise and hire the staff including providing a decent employment contract template for his business or the lawyer acting for him on the investment can provide an employment contract. For this new business, it would be sensible for him to check the business name SustainableJourney is available, not copying others and to trademark the name and logo and buy the domain name. He should create bespoke business terms and conditions for provision of travel services online and ensure regulatory compliance with various travel laws. Andy's approach to collecting customers' data will need to be robust and he should register with the ICO. He will need a website privacy policy and to ensure it provides information about the purposes and how he'll use their data, ideally bringing it to their attention when the data is gathered.