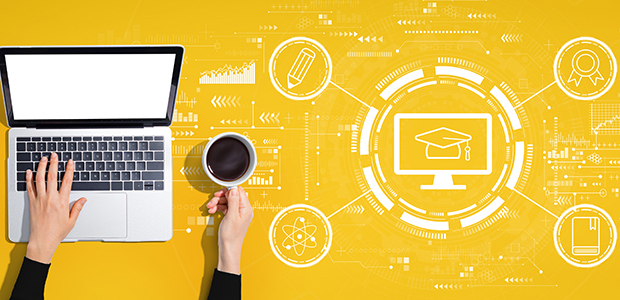 The top 5 lessons for business owners to take from 2020
As we near the end of a year unlike any other, many business owners will be hoping for a more optimistic 2021 and preparing to turn a new leaf. The crisis is not over yet, but it has already shown us the importance of resilience, resourcefulness, and vigilance for businesses and there are many key lessons for us to carry into the New Year.
Here are my top 5 lessons for business owners to keep in mind as 2020 draws to a close.
1. Structure and planning are key
We hear the saying all the time that 'we are all in the same boat', but we are not - we are all in the same storm. Our boats are different, some are sailing well capitalising on the strong winds. Others are on a rough journey, fighting the wind and bouncing through the waves, but they will make it through. Others still are in danger of capsizing and sinking beyond trace if they don't take immediate emergency action. 
As we prepare for the New Year, we need to plan our way forward and set our hypothetical sails accordingly, but as entrepreneurs, naturally we don't want to spend forever below decks undertaking some complex strategic analysis and planning process. We like to act based on calculated risks – it's in our nature.
However, we must have some structure to our decision making and planning to make sure we aren't going to run into unforeseen danger, as well as to hopefully identify some potential new wins along the way. How are you going to plan and what are your priorities for 2021?
2. We need to be nimble and act fast
The pandemic has taught us more than anything the importance of moving quickly. When faced by a challenge, you have the choice to either take your time, or move fast and take necessary precautions to avoid a disaster. Businesses that were quick to pivot when it came to COVID-19, embraced digitalisation, capitalised on new opportunities and prepared for worst case scenarios, were the ones that contained the situation quickest and successfully mitigated the potential impact of the crisis.
A lesson to take from this is to be ready to think on your feet. After all, we don't know what is around the corner, and businesses are likely to continue feeling the impact of the pandemic for many months to come. How can you make sure you have your finger on the pulse of what is going on – internally and externally? What is your business 'rhythm' to make sure you are aware of any changes?
3. Plan for the unexpected
Business owners need to ensure their planning isn't too focused on specific risks, and that their plan can be adapted to cope with the unexpected. Nobody could have predicted the extent of COVID-19 and the rapidity with which the impact on businesses and the economy escalated, but the businesses that already had a flexible plan have proven to be more resilient than others. What do you have in place to spot and assess trends?
4. Embrace digital transformation
Regardless of industry or business size, 2020 has brought with it a permanent change to how almost all of us do business nowadays, and has significantly accelerated the shift to digital. Whether or not businesses already had the technology in place, many were forced to reactively transform their entire approach and adapt to working remotely.
Digitalisation is here to stay, and business' abilities (or inabilities) to adapt and embrace the change will affect all aspects of planning, production, and internal processes. Business owners that haven't already embraced digital transformation should set a goal to do so in 2021 if they are to be prepared for a post-COVID world. Which technologies might help your business to emerge stronger from the storm?
5. Lean on your peers
2020 has also highlighted the importance of peer-to-peer business support, which has never been more crucial than during the pandemic. Recently, our own BizSmart research showed the majority (90%) of business owners found the support of like-minded professionals instrumental during the first lockdown, and 80% believe the majority of UK business leaders would benefit from peer-to-peer support.
Peer-to-peer support groups are like having your own board of non-execs who will keep you accountable, motivate you and let you bounce your ideas off them. They give you a platform to learn from others' experiences, discover new opportunities and understand how others are dealing with their challenges. They put you in front of a board of other experienced people who can help you get to a solution quickly – something that will prove invaluable as we grabble with what is likely to be another year of uncertainty. How are you going to harness the power of peers?
Conclusion
As we are yet to come out of the other side of the pandemic, it may seem like an inappropriate time to look back at the 'lessons learned' from 2020, but there is no better time to do so than now, when the lessons are indisputable and acute. Now is the time to pause and reflect, and then move forward armed with as much information as possible, if you want to ensure your business is still around when the pandemic passes.