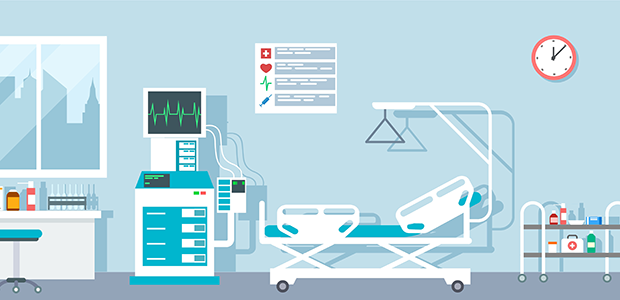 Top 10 healthtech startups at CES
Startups Magazine shares its top 10 healthtech startups from CES 2022. These are just 10 out of hundreds of innovative ideas shared at the exhibition.
iPreg
With a 15% global infertility rate, iPreg is designed to replace traditional techniques of sperm isolation to increase the success rate of pregnancy upon the current IVF procedure. iPreg is a biomedical device manufacturer, delivering 'sperm sorting chips' that are expected to increase fertility rate.
VitalSigns
VitalSigns is trying to provide people a better way to understand their cardiac system via ECG devices and software. The wearable devices can monitor patients' ECG anytime and anywhere, providing doctors a software tool kit to make informed decisions.
Ultraloop
With COVID highlighting fears of viral and pathogenic infections, many are now more afraid to participate in public activities. Ultraloop aim to eliminate this problem with devices using UV-C Light to revolutionise sensitisation.
Litesprite
Claiming that 44.7 million adults experience mental health issues at one point in their life, Litesprite is passionate about providing self-help tools. Its flagship product, Sinasprite, is a clinically validated mental health mobile video game. It is designed as a self-help tool to provide help in managing anxiety, depression, PTSD and substance abuse.
innovison
Under the age of one is the most important period for a baby's visionary sense development. innovision is an eye-care system, designed to be integrated into daily life. It has a nursery mobile to monitor and catch suspicious symptoms of the strabismus, and monitor babies' visual ability development.
ComeBack Mobility
ComeBack Mobility understand the importance of rehabilitation in the recovery process from an injury or surgery. Its weight-bearing monitoring system using smart crutches allows doctors to set a weight bearing program specific to a patient's recovery in the app. The patient then follows the program, whilst data is sent to a doctor to monitor, meaning they are able to adapt a program to a patient's needs.
stAPPtronics 
stAPPtronics creates products to support clinics and rehabilitation and research centres with diagnosis, treatment, and motivation of their patients by providing innovative insights. It does so using certified sensor soles.
Jasper
With 1.8 million people diagnosed with cancer every year, Jasper is here to help. Jasper is a smart planner designed to make dealing with cancer less complicated. It provides support, trustworthiness and privacy, all with a personal approach.
Light Touch Technology
Providing a non-invasive blood glucose sensor, Light Touch Technology uses Mid-IR-Laser technology. The technology delivers an accurate measurement with a five second finger touch, creating a pain-free solution with no medical waste or risk of infection.
Biosense
Biosense allows patients and consumers to lose weight, guide intermittent fasts, and validate clinical dietary protocols with fat burn insights throughout the day. Its clinical-grade digital breath diagnosis system, Biosense, is for metabolic behaviour modification.