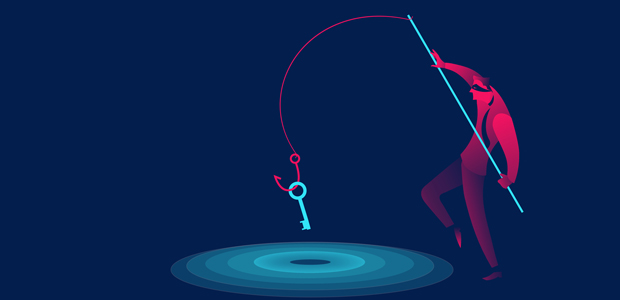 Throwing Out the Fraud Rule Book in the Face of a Pandemic
The amount of fraud that companies face on a daily basis has rapidly increased since the beginning of the global pandemic. Country-wide lockdowns saw customers forced to move many aspects of their lives online, whether for shopping or socialising. To keep up with these changing behaviours, companies have had to enter the digital arena, many for the first time.
Despite the recent easing of lockdowns, it's unlikely that consumer behaviours will revert to the way they were before the pandemic took hold. Customers have become comfortable shopping online, even for many of those previously reluctant to adopt an online life, and as such, transaction volumes will remain higher than before COVID-19.
However, while many are enjoying the benefits of online shopping, so too are fraudsters. Security breaches usually increase in line with online activity, which explains why we have seen such an increase in fraudulent activity throughout the pandemic.
The move to online purchasing has been a positive one for many businesses, but they must simultaneously take a proactive approach to fraud prevention. For those that do, there is boundless opportunity to diversify and expand their business but those that do not are neglecting to protect their bottom line and, ultimately, may find themselves going out of business. At SEON, we recognise that the issue needs to be quickly addressed so that businesses can be better supported in safeguarding their assets.
As a fraud management service that supports companies from a wide range of industries, we are throwing out the commercial rule book and finding new ways to help reduce the cost, time and challenges linked to combatting fraud. With a fresh mindset and our own approach to developing fraud prevention technologies, we are making this possible, but it is a long overdue change for the industry. So too is it long overdue for those businesses we serve, who must be better equipped to integrate fraud prevention and protect their incomes, when they should instead be focussing on growing their operations.
Resolving pain points for merchants
SEON was created after Bence Jendruszak - Co-founder and COO - and I launched a crypto exchange that was constantly under attack by online fraudsters. After being unable to find a suitable existing service, we decided to tackle the issue head-on and create our own fraud prevention solution. There were two key things we knew our solution must have; the platform needed to be able to serve businesses of all sizes, and it must be capable of being rapidly integrated into existing software. So, that is precisely what we built.
It soon became clear that there was high demand for a fraud screening solution like ours, that can be incorporated at any online point of authentication and takes just minutes to integrate. It is noted for its data analytics functionality and data enrichment capabilities - this is a world away from the usual weeks that most fraud prevention tools take to integrate. Once our creation proved effective, we were approached by other crypto platforms and high-risk merchants that were also facing the same issues that we were.
Challenging attitudes to startups in Central and Eastern Europe
Bence and I fought through venture capital preconceptions about central European start-ups, and won seed funding from well-known PortfoLion (OTP Group). We are now using that investment to buck the trend of other fraud businesses by making our tools self-service, a first of its kind. Since we launched SEON in 2017, we have raised €1.6m, enabling us to help companies save more than €10m, review over 50 million transactions and serve more than 5,000 merchants.
In the last few months alone, we have doubled the size of our team, and now count 38 full time employees from a multinational workforce based across the UK, Hungary, Serbia, Mexico, and the Ukraine, amongst others. We are proud to be one of the few startups to be profitable just two years after launch, having tripled our year on year gross revenue, and we also started 2020 with infinite runway.
SEON was born in Budapest after Bence and I met at university there, but we recently opened a new London office in the heart of Soho which acts as our Global HQ. The London office also acts as a hub from which we can coordinate our international team.
Think like a fraudster
To fight a fraudster, you have to think like one; be ruthless, innovative and relentless. SEON was built to complement this mindset, removing the barriers to fraud prevention that many businesses face, and go where no other fraud prevention providers had gone before us.