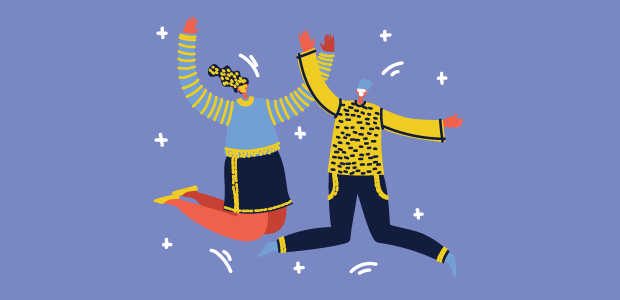 Three startups which raised £1m in one hour
For many startups, the process of fund raising can be quite daunting. What method of raising do you use? How long is it going to take? To say nothing of the fact that it's the time when founders and entrepreneurs have to stick their necks out and ask other people to invest and commit to their vision.
However, there are several examples on British crowdfunding investment platform Crowdcube, where raising has been rapid and significant. Here, we look at three startup companies that surpassed £1m worth of investment in less than a day.
Monzo: total raised on

Crowdcube

- £24.19m
Founded in 2015 the digital, mobile-only bank, raised £1m in a mere 96 seconds with its first Crowdcube raise in 2016. This was followed by two raises in 2017 of £2.3m and £878.11k, and another in 2018 of £20m, with £6,881,389 of that being hit in the first five minutes! The 2018 raise was the largest ever crowdfunding round for a fintech company. Following these three further raises, Monzo has asserted itself as the UK's fastest growing bank.
Co-founder and CEO Tom Blomfield commented: "It's so exciting when amazing investors back our mission to transform banking and make money work for everyone. With more than two million customers we've come a long way since we started but there's still a lot more to be done - by listening to our community we'll keep working hard to deliver the products our customers need to give them better control of their finances."
In October 2018, it was announced that Monzo is now valued at £1bn, making this Crowdcube's third unicorn, and means the challenger bank is valued at 40 times more than the valuation given at its first raise on Crowdcube in 2016.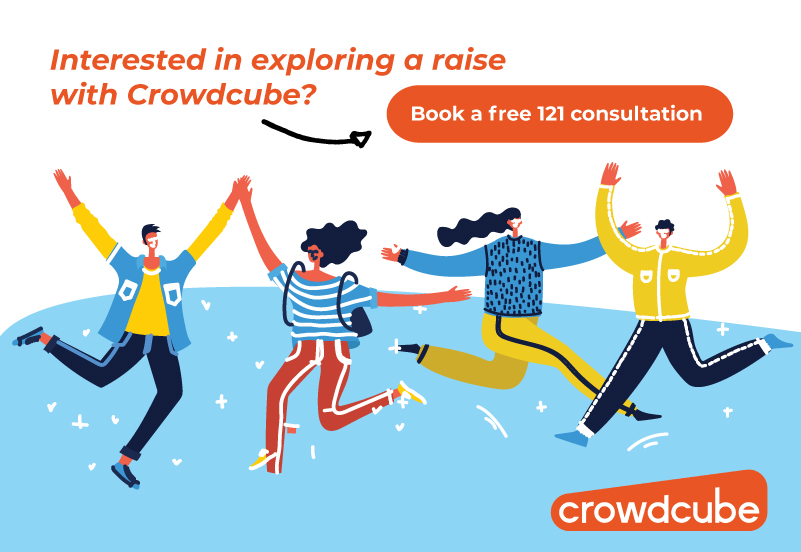 Freetrade: total raised on

Crowdcube

- £9.95m
Founded by Adam Dodds in 2015, the stock investing app aims to make investment simple and free, opening up stock market investment to everyone in an industry where commissions are high, and products tend to be clunky and difficult to use.  
An FCA-regulated stockbroker, their app is now available on iOS and Android in the UK with plans to launch in Europe. In 2018 the company raised £1m on Crowdcube in just 28 minutes and, following a further record-breaking crowdfund in April (£1.93m), they raised a further round of £3.79m in June to take its total raised to £9.95m.
Dodds commented: "We were the first online broker in Europe to offer commission-free investing, and the only one to be built mobile-first. We've built our product for millennial and digital natives that have investable assets but are turned off by the current incumbents that are too complicated and expensive.
Grind: total raised on

Crowdcube

- £6.59m
Founded in Shoreditch in 2011, Grind has spread across London and evolved into an award-winning group of central London locations serving coffee, food and cocktails, and is now one of the capital's fastest growing hospitality brands. 
Since its £1.29m Crowdcube bond raise in 2015 (achieved in under 24 hours), £1.91m Crowdcube equity raise in 2017 and £3.39m raise in 2019, Grind has grown to over ten locations plus a coffee roastery in Shoreditch.
Founder and CEO David Abrahamovitch commented: "Grind has evolved into an all-day, all-night, coffee, cocktail and restaurant brand with prime locations spread across central London. For our next phase of growth, we already have an amazing pipeline of sites secured for 2019 and beyond.
"Our sales have defied the industry, leading the sector with 19% like-for-like sales growth while most of the industry has been flat or in decline. This success coupled with the changing face of the high street, means we're being offered more prime locations than ever before."
Crowdcube
Crowdcube was established by Darren Westlake and Luke Lang in 2011 and was inspired by an unshakable belief in entrepreneurs that dream big, push at the edges and want to make a difference.
Individuals' investments are pooled, allowing entrepreneurs to secure funding directly from the general public as well as angels and professional investors. The key principle of this model is that anyone can invest money in return for equity in a business.
The platform's mission is to make funding accessible for everyone, helping to fuel the next generation of business who want to leave a mark on the world. It does this by championing the big ideas that challenge the status quo, the power of people and community, and the grit, tenacity and hard work it takes to succeed.
Referring companies to Crowdcube can help tackle one of the biggest challenges facing growing businesses - raising finance. And Crowdcube work with the likes of Grant Thornton, SeedLegals, TribeFirst, Pearlfisher and Linklaters, to support growing businesses to achieve great things.