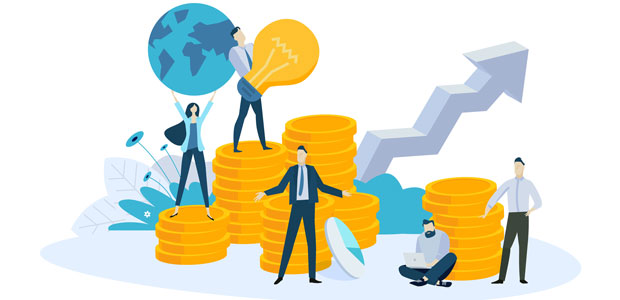 There's more to loans than money...
At a time when many people around the UK are making career changes and starting new enterprises, aspiring business owners will be looking for the right business loan to get their companies off the ground. Choosing the right loan partner is an important decision, and it's crucial that people know what to look for before they commit. The important thing to remember is, it's about much more than just the money.
When looking for a loan, the choice and different terms or rates being marketed by providers can be overwhelming. It's not a process that ought to be rushed and there are some easy steps one can take to make sure they get the right finance for their needs.
In some ways, the time has never been so ripe for budding business owners to start their own enterprises. The pandemic has opened people to new ways of thinking about their lifestyle and career and has given many the impetus to go it alone. Since 2012, Start Up Loans has provided 87,430 loans to small businesses, and 2020/21 saw a record year for the programme, providing 11,300 loans - a 30% year-on-year increase.
I want to share the key things to look out for when finding a small business loan, so you can secure financial support which will help your business thrive.
Interest rates
The temptation for any new business can be to look for a loan from the company offering the lowest interest rates. However, these loans are not always what they seem. For instance, low interest is often attached to a short, fixed term, which will see the percentage increase once that initial period has expired. This can be a challenging obstacle for small businesses without very secure or regular cashflow, which is common among many startups.
Some lenders can also make the eligibility criteria for loan recipients very strict. They can deem new businesses 'risky' and offer higher interest loans as a result. This could make things more financially pressured for fledgling start-ups in their first few years, so look for lower interest rates from a range of different types of providers where you can.
Positives to look for in a provider
There are many fantastic loan providers in the UK who will put your business in the best position to flourish.
For example, while traditional lenders can be reluctant to give loans to businesses that have not yet started trading, providers like Start Up Loans will fund businesses that have been trading for less than 24 months, or not at all.
Similarly, I mentioned that many providers offer loans with moving interest rates, which you should try to avoid. Fortunately, there are loans out there with guaranteed fixed interest rates, even for completely new businesses. Explore all your options and opt for those fixed interest providers where you can. They will offer stability and peace of mind when you need it.
If you or your business has a poor credit rating, you may struggle to borrow money from a traditional loan provider. If this is the case, there are ways to improve your credit score, and there are various alternative funding routes available. Another option is to apply for a loan with a provider that will consider businesses with a poor credit score.
Finally, be sure to consider loans providers who offer you something more than just financial support. Start Up Loans and others come with comprehensive business support, ranging from help making business plans and cash flow forecasts to business mentoring. Experienced business mentors can be invaluable assets to any business that's just starting out.
Beyond finances
Funding is not the only essential ingredient for any good startup. It's imperative that your name and branding are strong. Thorough competition and market research will stand you in good stead, and a realistic business plan will keep you on the straight and narrow in the first few years.
But when it comes to finding that loan, I encourage you to do your research, and go for a provider who is going to serve your business best in the long run.