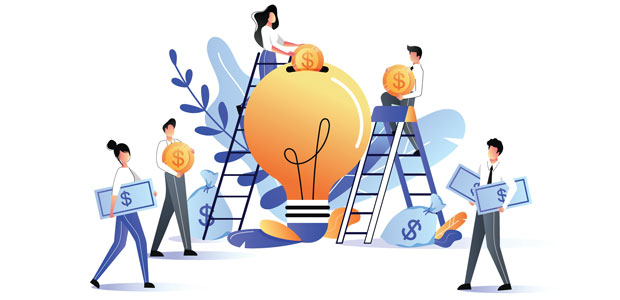 Tech startup secures £350k in pre-seed funding round
Sustainability-focused, refurbished and pre-owned tech startup, reboxed, based in Brixton, London, has raised £350k in pre-seed funding from angel investors. This new investment means that reboxed has raised a total £500k in 2020 as it continues to gain momentum after its successful launch in September.
Martin McCourt said: "There is undoubtedly growing interest amongst phone owners in exchanging their used handset for a replacement that is also used, but in great condition. The challenge would-be 'swappers' have is the hassle they face in executing the transaction, and the chance that they will receive a poor trade-in deal and maybe a sub-standard product. Reboxed changes all of that with a fresh, easy to use platform that offers swappers a great deal and a fab service, second to none."
The closure of the funding round also sees the addition of new investor Charlo Carabott to the reboxed board. Carabott brings a wealth of experience to the role, having previously co-founded and managed the UK's mobile recycling website Mazuma, which he led until its acquisition by EcoRenew in 2018.
Of the investment and new position Carabott said: "Although device recycling services are well established in the UK, more than half of UK consumers still don't recycle their old devices. I am extremely excited to join reboxed who I believe will offer a proposition and service that will attract a whole new segment of the market and better serve those who already recycle."
Funds raised in this round will be used to support the launch of the UK's first on-demand buyback process which uses reboxed's 'TechCheck', a diagnostic service which guarantees the phones for buyers and even offers a 15-month free warranty to help shoppers feel secure in purchasing pre-loved items.
Phil Kemish, reboxed Co-founder and CEO, said: "I'm happy to announce this investment and excited by the opportunity to transform the pre-owned and refurbished experience, which suffers from poor satisfaction and inconvenience, and is failing the needs of today's on-demand consumers. Shifting people away from the expense of new and upgrading to reboxed means we can save money and the planet while still offering value, quality and ease."     
reboxed is on a mission to rehome 100 million mobile devices by 2030 in an effort to tackle electronic waste, the world's fastest growing waste stream. At present, the UK is second only to Norway in terms of its per capita contribution to e-waste, a figure which the UN estimates stood globally at 53.6 metric tonnes in 2019 - up from 9.2 metric tonnes just five years ago.
The firm is aiming to transform the way we buy and sell used technology, creating a smarter and more sustainable choice for consumers to upgrade and trade their tech, while saving money and the planet.
For every device bought or sold, reboxed plants ten trees with Ecologi and donates 1% of profits to climate change projects. reboxed wants to mobilise people against throwaway culture, which has a hidden dark side of harmful emissions, toxic waste and a planet plundered of resources.