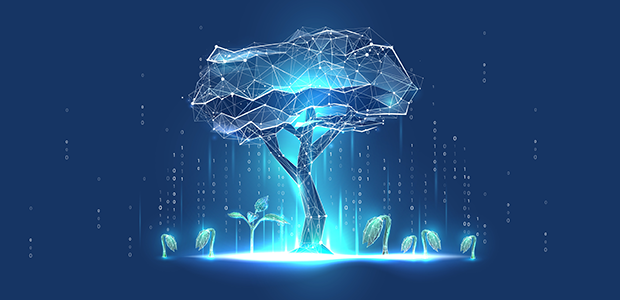 Tech Nation urges UK tech scaleups to apply to its growth programmes
Tech Nation has today opened applications for its seven prestigious growth stage and sector programmes: Upscale, Future Fifty, Libra, Applied AI, Fintech, Net Zero and, for the first time ever, Net Zero X.
These free government-backed programmes are designed to help scaling companies from all UK regions to overcome common growth challenges and scale faster by providing them with expert coaching, peer-to-peer learning and extensive networking opportunities.
Tech Nation is actively seeking to support a diverse range of ambitious firms - across region, gender and ethnicity - to ensure that anyone with an idea and drive in the UK can be supported to succeed. 
Growth programmes that demonstrate impact

 
In total, Tech Nation has supported 1,010 companies to thrive through its growth programmes, since they began in 2014. The average length of time it takes for a company joining one of  Tech Nation's programmes to receive investment is six months (182 days), demonstrating the strength of the programme's insights, coaching and networks to accelerate the growth of the UK scaleups. 
To date, Tech Nation has supported 37 tech 'unicorns' (companies with valuations of $1bn+) through its growth programmes - this represents 30% of the UK's total number of tech 'unicorns' (122). Tech Nation has also supported 42% of the UK's 12 tech 'decacorns' (companies with valuations of $10bn+). These include eToro, Deliveroo, Checkout.com, Blockchain and Revolut. 
Companies accepted into Tech Nation programmes represent the best of UK tech, with 46% coming from outside of London. Tech companies who have been through Tech Nation's growth programmes include Skyscanner (from Edinburgh), Darktrace (from Cambridge) and Monzo (from London), who have received a combined £1.4bn in investment to date, demonstrating the potential of tech scaleups accepted into these programmes to become the UK's most valuable tech companies - and the jobs and capital they have the potential to create across the UK. 
Addressing the most important issues of today 
Following the launch of Tech Nation's Net Zero growth programme for early-stage climate tech scaleups in 2020, Tech Nation is expanding its offering for climate tech companies by launching a new growth programme for later-stage climate tech scaleups; Net Zero X. 
With only 25% of total funding raised in climate tech being channelled into the technologies that hold 81% of the total Emissions Reduction Potential (ERP), Net Zero X aims to help accelerate the UK's goal to drive down global emissions and 'futureproof' the climate tech industry, by reducing this carbon funding gap, countering the climate tech 'valley of death,' and supporting the UK's most promising climate tech companies to scale and influence policy and the investment landscape. 
Tech Nation is also on a mission to improve diversity and inclusion in the UK tech sector. Last year, Tech Nation debuted their Libra growth programme to support underrepresented founders and combat racial diversity challenges, after data from the Tech Nation Report 2021 revealed that only 0.24% of the 1.7% of UK VC investment invested in ethnic minority founders in 2020 had gone to Black entrepreneurs. Following the launch of the first Libra programme, several of the companies in the first Libra cohort have raised Seed funding already (including Framework, who raised over $2m in seed funding this year).
In 2022, Tech Nation is expanding their Libra offering, with the second iteration not focussing exclusively on founders who self-identify as Black or Multiracial but also including all other ethnic minority groups. 
The fintech programme is also evolving to support the fastest-growing areas of UK fintech; introducing a new stream for cryptocurrency companies.
How to apply

 
Companies that are chosen to join the six-month programmes will benefit from over 60 hours of support, including access to tailored coaching sessions with industry experts, and extensive networking opportunities. 
Applications for all of the growth programmes open today (Monday 16th May) and will close on the 28th June. Check your eligibility and apply on the Tech Nation website. Successful applicants will be notified in June and onboarded in August. The programmes will commence in September.
Tech scaleups are encouraged to apply to one of the seven programmes, which include:
Future Fifty: Tech Nation's longest running programme, now in its 11th round, designed for late-stage tech companies

Upscale: Now in its 8th round, designed for mid-stage tech scaleups

Libra: Programme launched last year for early-stage tech companies with underrepresented founders

Applied AI: Designed for AI scaleups, now in its 4th round 

Fintech: For fintech scaleups, now in its 5th round 

Net Zero: For early-stage climate tech companies, now in its 3rd round

Net Zero X

: Tech Nation's newly launched growth programme for later-stage climate tech companies
Gerard Grech, Founding Chief Executive at Tech Nation, said: "Tech Nation's mission is to enable the most innovative high growth companies from every part of the UK to scale, and to change the world for the better. We're proud to launch these latest growth programmes that help businesses drive capital and create jobs, while tackling some of the greatest social, economic and environmental challenges of our time.
"Our newest growth programmes, Net Zero X and Libra, are actively helping to decarbonise our nation and level the playing field for underrepresented founders in UK tech. We're privileged to have supported over 4000 tech businesses to scale and succeed, including 37 (30.3%) of the UK's tech 122 'unicorns' (companies with valuations of $1bn+), who have collectively raised $22bn in venture capital investment, and five (41.7%) of the UK's tech 12 'decacorns' (with valuations of $10bn+)."