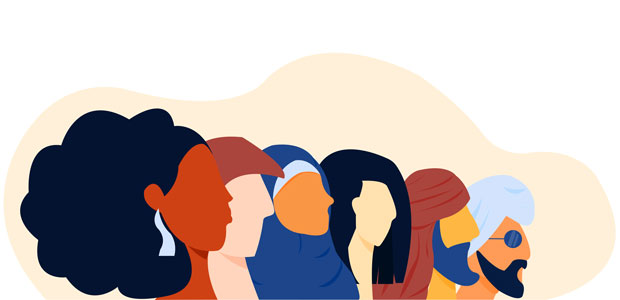 Tech Nation launches new Diversity & Inclusion Toolkit to create equal opportunities in UK tech
Tech Nation launches the Diversity & Inclusion Toolkit; a comprehensive guide to address diversity challenges in tech companies and the UK tech sector, in order to help build a strong, diverse and inclusive tech sector.
Many UK tech companies have taken significant steps in implementing diversity & inclusion strategies, and are now seeing positive results in not only the makeup of their workforce, but in the productivity and success of their companies.
With a growing number of UK examples, this toolkit aims to celebrate success already achieved in tackling diversity and inclusion, while providing the resources for others to do the same. 
Diversity and inclusion cuts across every part of a tech company, ranging from gathering diversity data, hiring for diversity, setting a D&I budget, creating an inclusive culture and minimising bias in product development. There are many examples of what it looks like if companies, and if the tech sector at large, fail to take these important steps. Data also shows just how far the sector has to go. For instance, data from Extend Ventures shows that in 2019, entrepreneurs from Black, South Asian, East Asian and Middle Eastern backgrounds received just 1.7% of UK VC investment, while over the past decade, only 3% of VC funding went to all female teams. 
To achieve maximum impact, diversity and inclusion strategies must be implemented as early as possible in a company's growth journey. But for founders scaling their businesses, it may seem like a daunting challenge. This is why we have created the Diversity & Inclusion Toolkit. In our work at Tech Nation, we heard from large numbers of founders, asking for resources and a guide to successfully implement these changes in their businesses.
Created from interviews conducted with UK tech leaders, the toolkit offers insights and guidance to help founders scale diverse and inclusive companies. Each section of the toolkit contains checklists, links to tools and resources, and case studies highlighting examples of companies who have enacted positive change. Continually updated, it will reflect the changing tech landscape, new D&I initiatives and companies which have already implemented successful D&I frameworks. 
As the nation looks to rebuild a stronger economy and society, equal opportunity and representation within the tech sector has never been more important. The tech sector is driving growth in jobs and investment across the UK, scaling rapidly over the past year. VC investment in tech broke new records in the first quarter of 2021, reaching $7.6bn (Dealroom, 2021), while today almost 10% (2.89mn) of all UK jobs are now in tech (Tech Nation, ONS, 2020), demonstrating the tech sector's opportunity and responsibility to boost diversity in the UK. 
The toolkit was created in partnership with The Unmistakables, an award-winning Diversity & Inclusion consultancy, and is supported by talent and training partner Futureproof. Alongside the toolkit, we are also partnering with the All In Commitment & Community for diversity & inclusion. All In is a cross-industry effort to encourage startup founders to pledge their commitment to creating diverse and inclusive work environments, whilst building a community of committed peers who can share questions and advice in a safe space.
A link to the D&I Toolkit can be found here.