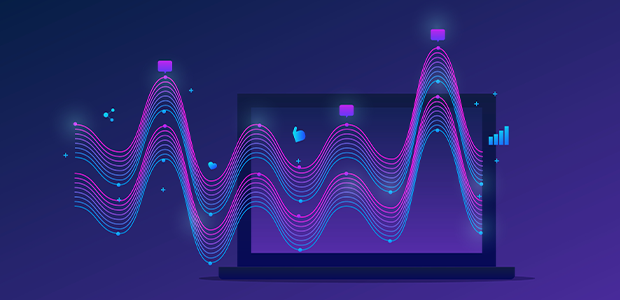 Tech driven marketing campaigns are changing the game
Marketers are increasingly experimenting with technology to drive marketing campaigns, and some of the world's biggest brands are involved. The likes of Samsung, Nike, Louis Vuitton, and Tiffany & Co. are standing out in increasingly crowded markets, paving the way for the future of marketing.
From immersive billboards and entering the Metaverse, to augmented reality and Snapchat filters, consumer trends are driving marketers to be bolder and more innovative in their approach.
Let's deep dive into some of the coolest tech savvy campaigns and highlight the lessons startups can take from them.
Immersive billboards
First up, immersive billboards, a high-profile marketing trend, are being implemented from Nike to huge names in tech including Meta, and many brands are jumping on the hype.
Take Meta's campaign for its Meta Quest 2 VR headset. The campaign urged viewers to 'wish for the ordinary,' and displayed an image of the headset which transformed as an American footballer, a lightsaber, and an astronaut jumped out. The aim of the campaign was to highlight you can play and interact with people from all over the world and transport to anywhere in the universe.
Tiffany & Co. have also jumped on the immersive billboard hype to go hand-in-hand with its virtual try-on Snapchat filter for the Tiffany Lock.
Hyper realistic 3D billboards are proven to exhibit higher levels of attention, higher unaided recall, and increased brand recognition. Why? Because they're far more attention grabbing compared to their 2D counterparts, creating a more memorable experience.
The Snapchat filter uses AR technology to allow users to try on bracelets before purchase, directly from their mobile device. It creates far more realistic renderings and better product visualisation for customers, enhancing their e-commerce experience.
This allows the brand to reach a wider audience by using multiple different digital touch points.
Other big names have also invested in virtual try on technology, including Cartier, Nike, and Adidas.
Samsung 'Share the Epic' campaign
Samsung's 'Share the Epic' campaign took over Piccadilly Square to broaden the appeal of Samsung's flagship Galaxy S23 smartphone. Passers-by were encouraged to take pictures in Samsung's photobooth which were shown on a billboard in the iconic square.
Samsung created a specially designed photobooth at the landmark location and installed a 200MP mobile image sensor in the camera so people could see for themselves how powerful ISOCELL sensors can be and how detailed photos taken with these sensors can be.
The photobooth gave those who took pictures a printout that said, 'look up'. When they were leaving the photobooth, they saw the high-resolution photo of themselves displayed on a 45x18 metre epic billboard.
Some of the UKs biggest influencers were involved, invited to have their pictures taken and share the results with their following, giving Samsung extra coverage, credibility, and taking over their social media.
Augmented reality
Dove nailed their recent campaign which focused on educating customers on the benefits of their product line. Dove used AR and 3D content to drive informed decision making, bringing three products to life. The interactive buttons educated the user on how the product can be used, desired outcomes, how the product differentiates, and how it smells/looks.
This educational experience that was simultaneously fun and memorable enabled customers to deep dive during the product discovery phase, significantly improving customer product knowledge.
This comes at a time when, according to a survey by NielsenIQ, 61% of consumers say the ability to easily share branded AR experiences is important to them.
Similarly, one of the world's most renowned music festival adopted AR as Coachella 2023 ticket holders received an AR-activated welcome ahead of the festival this summer.
This created heightened brand awareness, engagement, and differentiation from competitors. By developing a unique way of creating hype around an already extremely hyped event, fans are more likely to spread the word with others. This unique interactive and immersive experience will encourage brand engagement, while also creating a more memorable and personal connection.
Dare to be different
Although as a startup you're unlikely to have the budget to plaster your brand across Piccadilly Square or design and develop a Snapchat filter, there are lessons to be learnt from these campaigns.
What do they all have in common? They offer something new. Something different.
All the mentioned campaigns and brands have invested in technology to give their marketing campaigns an edge that many haven't yet dipped their toes in. In turn, creating memorable experiences for audiences.
Creating a lasting impression by shocking people with creative ideas to generate buzz and excitement could be the way forward IF it aligns with your brand. Instead of always fitting in with the crowd, dare to be different. Do something that will challenge the conventional norm. The result? An unforgettable brand.
This article originally appeared in the March/April issue of Startups Magazine. Click here to subscribe