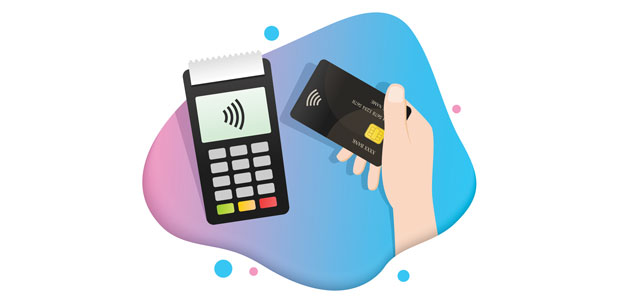 Tap to Pay – Here to Stay?
Apple propelled Tap to Pay to the forefront of payments and fintech news, with their new Tap to Pay feature effectively turning iPhones into payment terminals. In theory, this could be a gamechanger for small businesses in the UK, helping them avoid high fees and clunky tech. What's more, it's not just Apple who's bringing out new solutions here. Plenty of new entrants to the market are making a play for the Android users who make up 45% of the market. Now, let's look at whether this is a technology which will really take off.
The great resignation and the entrepreneur explosion

 
The UK jobs market is humming with people revaluating their priorities and many seeking a professional change. For some, this means starting their own business. 5.4 million new businesses were started in 2021 alone. And according to new research from Slack, The Great Resignation is still very much alive with a third of UK workers are considering moving to a new job this year. These budding entrepreneurs need agile, ready-to-go business tools to grow.
Contactless payments are exploding and now make up a quarter of all UK payments - the need for frictionless solutions is more urgent than ever. We are now used to instant service at the tap of a mobile in the online world. This is spilling over to the offline world. Consumers are less tolerant of waits, and demand and expect frictionless customer experiences everywhere. Tap to Pay is one piece of technology which can help new businesses meet this demand.
A lot of entrepreneurs start off their businesses as a side hustle. Microbusinesses, gig economy workers and sole traders are the backbone of the UK and European economies but until now they have been underserved by traditional payments providers. There are an estimated 3.2 million sole trader businesses in the UK making up 75% of all businesses but the unfortunate truth is that existing card terminal systems are not set up to service micro businesses. They tend to have high fees and they can be complex to set up and you need the right tools to support the clunky equipment. Essentially carrying a card terminal around in your phone not only reduces fees means microbusinesses finally have a payments system which meets their needs.
Lastly, as any entrepreneur will know, anyone starting a business needs every ounce of creativity and energy they have to focus on growing their business. The last thing they need to have to worry about is navigating clunky processes, just to get paid.
A revolution in embedded finance
For the uninitiated, embedded finance means integrating financial solutions into a non-financial company's offering. With Apple making its play for the Tap to Pay market, existing POS (point of sale) vendors, banks, telcos and other fintechs will be on the look out for partners who can help them embed Tap to Pay into their own tech stacks so as not to be left behind. This would work particularly well for those financial organisations who have built a loyal customer base but who still need to keep delivering cutting edge services to retain their position.
In a way, Tap to Pay shows the direction in which the mobile payments revolution is heading, optimising how we use our smartphones and making payments more accessible. Technology continues to surpass our expectations, bringing in a new era in which technology keeps taking user experiences to another level. We've come a long way from contactless payments, and, who knows, the future could be headed towards wearable payment options such as microchips and rings! Although, these are probably a bit gimmicky to really take off. I think we will see Tap to Pay adopted, right across the small business, sole trader and gig economy scene. Due to the sheer volume of payments they accept, and how they need to process them, I believe larger retails will likely hold on to traditional solutions.