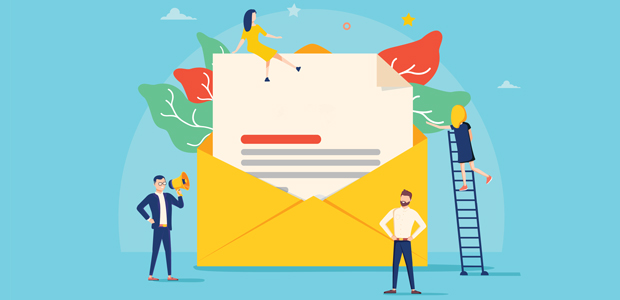 Tailored customer journeys hold the key to success in the digital subscription economy
For all businesses operating in the digital arena, there has long been an advantage to be gleaned from better understanding how your customers behave online. Can you identify which website visitors are on the verge of clicking 'buy'? Can you spot a disgruntled customer desperately searching around an online FAQ for the product support they require? Is it possible to determine whether a prospective subscriber is ready to commit, or whether they need further incentives to push them over the line?
Now, with COVID-19 fast-tracking the proliferation of our digital economy, the ability to accurately analyse and interpret customer activity will be the fundamental differentiator between the businesses that flourish and those that falter. A report from GP Bullhound suggests that even just digital consumer subscription services will soon be worth $150bn. 
In truth, no one, irrespective of the sector in which they operate, knows exactly what the 'customer journey' will look like once the pandemic is finally put behind us. But it's likely that nothing will be quite as it was before. Too much has changed. Digital commerce has become far more accessible – not to mention fundamentally safer – than physical shopping. Digital content has become our default form of entertainment. Digital work calls, family catch ups, drinks, dinners and dates, have all become more practical than face-to-face interactions.
Even as lockdown restrictions are eased and people are no longer confined to virtual environments, there's been a mindset shift across practically every customer demographic. The new world looks set to be a digital-first world, and within that world, it is vital that your business takes greater, proactive steps to understand how your audience engages, interacts and transacts with you.
Converting and keeping paying subscribers
To give an example of what this looks like in practice, let's consider the publishing industry, where the pandemic has accelerated the move away from physical news and magazine publishing. Even older audiences that had previously resisted migrating fully to digital content have found themselves with no choice but to take the plunge.
At the same time, traditional advertising revenues have declined further still – 25.1% for national news brands, 24.1% for regional news brands and 25.1% for magazine brands. In addition, the UK industry faces losing up to £50m in online advertising revenue due to the blacklisting of words related to coronavirus.
To stay afloat, these publishers now need to capitalise on the increased digital traction they've seen during lockdown and convert audiences into paying subscribers. However, persuading audiences to pay for digital content is not as simple as erecting a basic paywall and cutting off access to the good stuff contained within. Publishers have tried and failed at this before.
For a digital publisher to succeed, they need to understand exactly who their readers are, what interests them, what they are willing to pay for, and how much they're willing to pay for it. They also need to answer a series of more subtle questions. For example, how much content do they need to 'give away' to entice people into subscribing? Which content will prove most enticing? And at what point in this digital dance should the publisher make their move?
This is where our business comes in. We use dynamic technology to learn about a company's audience and then tailor each user's subscription journey to their habits. In recent months we've been working with major publishers such as New York Post, Conde Nast and News Corp, amongst many others, to help them capitalise on the traction they've seen during the pandemic and give their online visitors tailored digital journeys based on real data, leading to increased subscriptions, improved ad yields and stronger, longer customer relationships. It's called 'customer journey orchestration', and at its core, it's about understanding customers and what makes them tick.
Embracing the subscription economy
Subscribers are so important in the digital economy because they provide repeat custom, security, the ability to plan ahead, forecast and hire – the ability to plot a realistic and credible growth trajectory for your business. This is why the digital subscription economy is going to be so pivotal to the fortunes of thousands of businesses in the coming years, particularly given that COVID-19 looks set to continue affecting our lives for at least the short- to mid-term future.
What more and more of these businesses are realising is that there can be no 'one size fits all' when it comes to the digital subscription economy. There's just too much competition, for both attention and spend, necessitating a tailored, personalised and more intelligent approach to courting, captivating and converting customers.
The pandemic has placed the digital economy centre stage, and customer journey orchestration – otherwise known as the art of how to win and keep your customers in the digital domain – now holds the key to forging stability as the pandemic recedes.