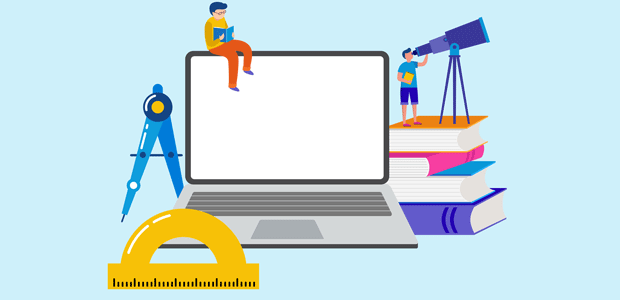 Swedish startup launches new game app that elevates children's maths
Akribian, a Swedish startup, is spearheading the way in which children learn maths through short adventure game-based learning that helps children retain information and encourages long term academic success. Its first product 'Count on me!' is a maths app based on a new concept of Game-Embedded Teaching (GET) which combines science and game design to encourage children to discover the magic of mathematics and accelerate their learning. 
The development of Count on me! is based on the latest research in learning psychology, Cognitive Behavioural Therapy (CBT) and research conducted by Martin Hassler Hallstedt, PhD, CEO and Co-founder of Akribian. His research, published in the Journal of Educational Psychology, showed that children between the ages of six and nine who played Count on me! for 15 minutes a day improve their math skills by 60% compared to those children who did not use the app.
Count on me! was developed by Akribian's leading game designers, with the support and testing from one of Sweden's largest game developers, Malmö-based Massive Entertainment, which is part of the worldwide Ubisoft Group. Akribian's team includes behavioural analysts and award-winning story writers who ensure that the content is visually captivating, has an enticing story, and is an efficient and effective way of learning maths.
Count on me! provides short learning sessions with proven results. Children can only play the game for 15 minutes per day as the characters in Numberia go to 'rest', so it means limited screen time with maximum learning outcomes.
Martin Hassler Hallstedt, PHD, learning psychologist and Cofounder of Count on me! said: "Learning should be an adventure and maths is one of the most important subjects, yet there are too many adults who sadly have no positive memories of learning maths. With Count on me! we can change this for future generations by creating captivating gaming experiences that increase children's willingness to learn important mathematics skills. Our unique approach to learning allows a child to engage fully in the moment for 15 minutes a day which means a short burst of wisdom is embedded with minimal screen time. This encourages a happier state of wellbeing and is a more sustainable way of learning that results in long term knowledge retention." 
Existing maths apps focus on simply practicing pure mathematics exercises such as subtraction and multiplication and do not incorporate any 'game' elements, instead acting as a digital version of maths homework. Count on me! is a learning experience designed as a game with real gaming elements and adventures, it takes the child through an enthralling adventure where they explore different parts of the world of Numberia, meet new characters, and solve maths problems to progress through an adventure to finally become the hero of the of Numberia.
The UK currently ranks 17th in the world league tables when it comes to maths competence assessed at the age of 15, with China, Singapore and Estonia in the top three places. Sweden, the birthplace of Count on me! sits alongside the UK, in equal 17th place.  
 
Launched in Sweden earlier this year, Count on me! includes four tailor-made chapters to play, each containing 10 days of training for the child to complete the quests and master maths magic. The app has been rolled out across Sweden with schools using it as part of their curriculum. The game will be offered to UK schools and directly to parents as part of the launch approach.
Count on me! has been developed over the last two and a half years based on academic research, tech expertise, design skill and testing. It has received £4m of funding to date. £2m of this was research funding from the Swedish Research Council and the other £2m was funding rounds from investors.  The next round of funding will be Spring 2022.
Count on me! is now available on the App Store for iPads (running iOS 13 or later) and will be available on Android tablets later this year. Count on me! is £9.99/month with an introductory offer of the first three months for £2.99 (available until 30 September 2021).