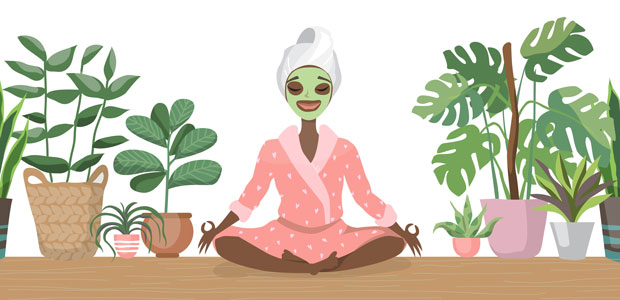 Sustainable startup Scrubbee encourages ethical skincare
How can you shop ethically, but within your means? Sustainable brands and products are on the rise, but they can often cost double what you'd pay for single-use items which are mass-produced or animal-tested. Maddie Booth, Founder of Scrubbee, told us all about her eco-friendly and affordable cosmetic brand.
Scrubbee is a sustainable skincare company, based in Birmingham, that upcycles by-products from the food industry into reasonably priced commodities. At just 22, Maddie launched her first line of coffee-based face scrubs this year. The company is completely transparent in their production process, and they endeavour to share their carbon footprint with customers.
Whilst undertaking her degree in global sustainable development, and living on a student budget, Maddie faced her first proper breakout of acne during early adulthood. It was at this point that she spotted a huge gap in the market for environmental beauty products that wouldn't entirely break the bank.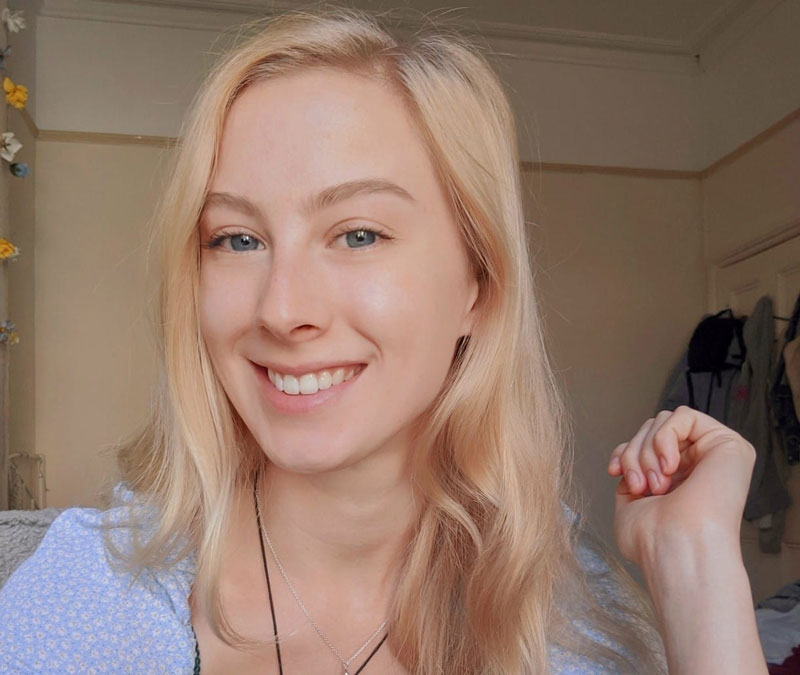 Why coffee?
It's about reusing, repurposing, and bringing a new lease of life to a product or consumable. I knew throughout my time of studying sustainability that repurposing and reusing makes products cheaper. We don't pay for our coffee. So that upcycled material of our product, which is more than 50% of the actual product, is free.
If someone is looking to use more sustainable products, the most important aspect is choosing a product that uses the least ingredients. Let's say a product out there has 35 ingredients, and it's manufactured in a way that needs heating, cooling, or whipping… That is a really intensive process which involves a lot of electricity, and a lot of manpower! The product is going to be a lot less sustainable than one that just needs mixing and has ten ingredients. We're trying to move towards products that are as stripped back as possible, because at the end of the day we are asking people to buy products that are in their minimalist state.
How is your business profitable?
We went in with a retail price so much more affordable than other sustainable brands out there. It's all about bringing everybody along with the journey. We're not going to make huge impacts within the sustainability realm if we're completely unaffordable to the majority of the population. That does mean that our profit margins are a lot lower than other businesses, but still enough to enable us to keep going as a business so that we can regenerate and bring out new products. Then, as soon as we are producing more and more products and have more sales, the cheaper it will be for us to produce the product.
Why do you package your product as you do?
We don't cut corners, but we do some things cheaper than other businesses. We don't have an outer packaging which is obviously on our environmental agenda, as well as cutting costs of extra packaging. We're kind of cutting out the middleman. It does make our products less luxurious in a way and some people like to have the outer packaging, but it's something we've said we'll never do, even if we want to be stocked in high street stores, because we think it's blatantly useless and everything you need to know about the product is on the jar.
When we first started the business, we had no idea of what packaging would work with our customer, so we did a couple of trial runs of different ones. We made sure all our products and packaging came from the UK and UK suppliers. We knew we wanted to go with either aluminium or glass as those are the two types of packaging that can be infinitely recycled.
We launched initially with aluminium, then we found a couple of design flaws as the screw top lids combined with the tins were not leakproof. That was a huge turning point because we knew that we couldn't start selling in stores until we changed our packaging. The other reason was that the initial packaging didn't have much capacity to show the reason we were using coffee, so we swapped it over and now it tells you that you save five cups of coffee from going to landfill.
 Also, our brand was initially a little lady scrubbing her face, which was amazing, but we realised the product was a bit too gendered, and we wanted to be inclusive to everybody. We are still targeting women because they are the main consumers of skincare, that's just reality, but I want everybody to feel like they can use the products, including men, non-binary people and so on.
What is the biggest challenge that you have identified within the business?
Our big one that we want to tackle as soon as we can is making delivery and fulfilment a lot more sustainable. At the moment, we fulfil the products ourselves, but obviously we have to then hand over to a courier service. We like to track our carbon footprint and our biggest one is from delivery. It's annoying because it's out of our control.
However, this week we have just launched with a company called Kaientai who are trying to be the 'be-all-and-end-all sustainable products marketplace'. They're doing this through zero emissions, one-day delivery. That's our first step on that journey to making sure that from start to finish, and actually ending up on your doorstep, we're producing hardly any emissions.
How can you help other entrepreneurs and startups?
At the time that I started attending networking events, it wasn't really a space for young people or women. I remember turning up and being the only female, and only person under 30 in the room. Now when I'm going to these events and I see someone new, or a younger woman, or a person of colour, I always make the effort to include them as much as I can. Because I've been there, bringing in people that haven't had an opportunity yet is a big aspect of moving forwards.
A different part of the business for me is the social side of sustainability. When I was 18 and looking to find an internship it was a catch-22, where you needed experience to get into the internships. I try and help by taking on one or two interns every three months. They focus on brand outreach, social media, marketing, our website and do everything that I do. They're like a mentee. Hopefully, we've helped them get to other roles since, and one of our interns is now working for a company that we worked with. It's about opening an entire network and new doors for people.
Another way that our business tries to assist others, stems from when we started and I had literally no experience in web design. A girl randomly messaged me on Instagram, her name was Cheryl and she was just about to start a web design business. We had quite a lot of people following us and sharing posts with our branding, which she said she really liked and she wanted to create our website for us, completely free of charge.
She wanted to create websites that were a little bit different and less boring. She put us in her portfolio, and we passed her on to friends and other businesses in need of website development. She only works for either small businesses or female entrepreneurs; it's startups helping startups.
I'm fully prepared to just have a conversation with anybody, because when we first launched, I asked everyone and anyone that I could for help. That was such a turning point. Even just talking to other businesses who might say: "Here's a tip!" or "We're doing this better because..." So if anybody is at that ideas stage, about to launch, get in touch with us.