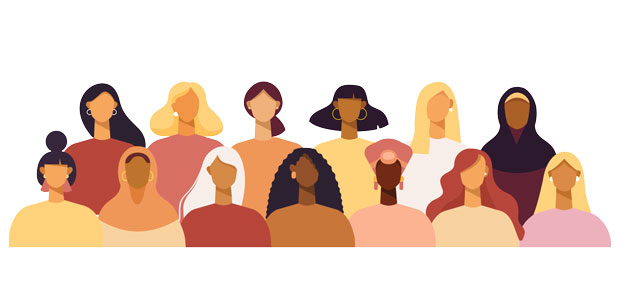 Supporting the whole woman on International Women's Day
Tomorrow (Tuesday 8th March) is International Women's Day. While more employers do now offer health and wellbeing support that is specific to women, this is often limited to a particular life stage, such as maternity. Towergate Health and Protection is encouraging businesses to provide for women across the entire lifecycle, from early adulthood to menopause, and beyond.
Debra Clark, head of specialist consulting at Towergate Health & Protection, said: "Women are in the workplace from teenagers through to at least their 60s. Health and wellbeing support should, therefore, provide for their needs at all the different life stages that will be faced whilst they are working."
Physical health
There are various phases of life in which women in the workplace may require guidance. Young women may benefit from specific advice on nutrition and exercise. There are almost certainly women of child-bearing age in the majority of companies, and they may require help on a number of levels, from fertility and birth, through to parenthood. Menopause has recently become a much more talked-about subject and specific guidance can help women to cope with any symptoms that might impact their work. Cancer, osteoporosis, and cardiovascular disease are common concerns for older women which all require support.
Mental health
Many of the physical changes affecting women in the workplace can also have a big impact on their mental health. Fertility issues, pregnancy, birth, and parenthood all present specific challenges for women. Menopause can impact mental health as well as physical. For this reason, health and wellbeing for women needs to incorporate the mind as well as the body.

There are many options available for support, guidance, and counselling, from apps and online hubs to signposting services, and one-to-one dialogue with a specialist. These may be available as standalone provisions, or as added-value items within other employee benefits.
Specialist support for women
There are many different avenues of support available for women in the workplace, from specialist support and guidance, through to screening to identify physical health issues.
Help from within
It is also now possible to train members of staff to provide support for their colleagues. Companies can train employees as Female Health Champions, Employee Liaison Officers, and Mental Health First Aiders. Once trained, such employees can be armed with information on the best ways to obtain help, they can signpost assistance, and be someone to talk to and discuss concerns.
Supporting women at home and abroad
Women working overseas may find themselves in cultures where the different life stages of women are treated very differently to the UK. Support must, therefore, be tailored according to the specific challenges of the country in which they are working.

Sarah Dennis, head of international at Towergate Health and Protection, said: "When selecting international healthcare provision it is important for employers to consider the specific support required for female employees. Women working abroad may need help through any or all of the key life stages, including pregnancy and menopause. This is something that may not be as advanced in some countries, or as easy to discuss, and support may not be available from the country's own healthcare system."
Communication and accessibility
Female-specific health and wellbeing support is becoming more and more accessible. Employers need to keep up with the advances and communication must keep pace too. It's also very important that company culture supports women being open about any issues they may face, and it helps when women are more open too - so that the company is aware of specific challenges.

"Employers need to understand what support women in their workplace require," explained Debra Clark. "Two-way communication is key so that women feel able to express their concerns and needs, and so that employers can inform their staff of what is available in terms of support."