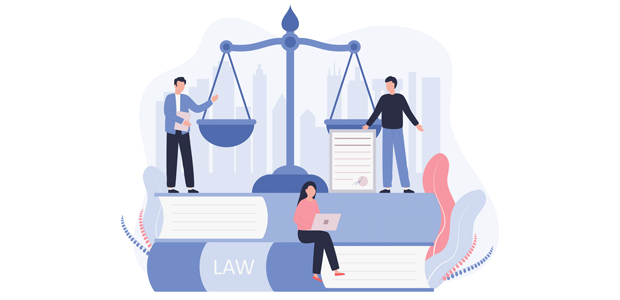 Supporting startups and SMEs with legal and secretarial services
Legal & Governance Hub, are a business law consultancy supporting startups, scaleups and SMEs. I am Gulnaz the Founder who trained at a startup boutique law firm, which was my first real exposure to learning about business. I worked in marketing, finance and even sales with my own client following! Starting my career in a startup was a great move, I had lots of responsibility and autonomy.
After five years, I moved into banking and retrained as a banking lawyer with expertise in financial regulation. After working for a few large players, I was drawn back to working for startups and I worked with a few challenger banks. I enjoyed working in autonomous roles and I also got to work directly with the board, founders and directors, so it's no surprise I set up my own business!
What inspired me set up Legal & Governance Hub? 
During the coronavirus pandemic we have seen a huge rise of new, innovative tech startup businesses. These businesses scale quickly and they require the right level of expertise to support, not just with the commercials but also on the corporate side.
Whilst I worked in banking I also trained as a chartered company secretary and had the opportunity to work on funding and investment rounds. With my combined experience of working as legal counsel and company secretary, I noted a gap in the market and an opportunity for the legal consultancy business model to evolve.
My experience of working with boards, founders and directors provided me with such an excellent opportunity to learn about business and I have to say this inspired me to set up my own!
Why are we different from a law firm?
We are a legal consultancy run by entrepreneurs for entrepreneurs. How many large law firm partners can say that – not many!
We provide expert advice but without the hourly rates, which simply does not work for startups looking to scale.
I'm not saying there is no place for law firms, to the contrary. They certainly have the expertise when matters become contentious and support is required with reserved activities.
In fact, starting my own complementary law firm supporting larger enterprises is on the horizon!
What services do Legal & Governance Hub provide?
Essentially, we support start-ups and SMEs with outsourced legal and company secretarial services. Our services include:
Corporate and company secretarial services
For startups we ensure they have in place solid foundations, advising on company formations, drafting constitutional documents including Articles of Association as well as advising on ensuring you have the most appropriate legal structure in place. We advise on company disclosure requirements, filings, essential records and registers to be kept as well as advise on the powers, duties and liability of directors.
For scaleups, we know how important it is to think about the future and where your business is likely to be in the next three to five years. We draft Shareholder Agreements, Founders Agreements, and Investment Agreements. These are all necessary and often overlooked agreements, especially as the vision and business strategy pursued may evolve, shareholders and investors may decide to pursue other ventures or indeed there could be a requirement to introduce new shareholders.
We also support with funding rounds drafting Letters of Intent, Term Sheet, Share Subscription Agreements and Deeds of Adherence.
For SMEs, we can help with the next stage of growth. Advising on partnerships, joint ventures, share purchase agreements and asset purchase agreements. We also provide a range of corporate governance and board support services, which can be essential when you are seeking funding and investment; investors often scrutinise decision making, board committee structures as well as strategy. In addition, we are trained to undertake board effectiveness services as well as support with drafting key reports for the Annual Report & Accounts.
Commercial law
For startups we provide commercial advice in relation to terms and conditions for the supply of goods or services offline and online, on websites, platforms and smartphone apps. In addition, we support with data protection compliance which includes privacy and cookie policies, consent notices as well as data mapping services. We also draft bespoke terms of business for the provision of your services and engagement with your clients.
For scale-ups and SMEs with more established business practices, we can support with distribution and manufacture agreements, commercial agency contracts, licensing agreements, end-user licence agreements, service level agreements, web-related contracts and electronic signing platforms and formalities.
As your business functions expand, we provide supplier management review services to ensure your business is well protected. As an outsourced legal provider, we can undertake contract management review services in reviewing terms with your clients. This can be particularly useful when negotiating key terms such as liability, warranties as well ensuring there are no missing provisions, such as intellectual property, which could be detrimental to your company's transactions.
Regulatory Policies
One area we find scale-ups and SMEs often overlook, is the provision of a detailed internal policies. This includes anti-money laundering policy, corporate responsibility policy, environmental, social and governance policy, diversity, equity and inclusion policy, modern slavery act compliance as well as a comprehensive internal data protection policy. Such policies are increasingly being requested from clients and suppliers to ensure the practices of the firms they engage or supply services to, are ethical and compliant.
Intellectual Property law
With more and more creative businesses on the rise, understanding your IP rights can be vital to help you protect your brand and enforce trademark rights. It can also help your company to secure funding for your business, as investors are keen to ensure this has been protected to prevent any disputes relating to the use of your brand. We support businesses with registering trademarks and relevant classes to protect your brand based on current business activities as well as anticipated future activities.
Businesses who have unique patents, product designs and logos can also protect their exclusivity and uniqueness which can be a significant advantage from a commercial perspective.
We can support your business with due diligence to review any IP risks and concerns. This will be followed up with advice on the steps you can take to protect your IP. We can also act for you as your agent in your IP applications.
We also work with clients on the assignment of IP rights, by undertaking extensive due diligence to ensure the transfer can be undertaken without any recourse.
Employment law
For startups we ensure you have the right type of employment contracts in place, which could be in the form of consultancy contracts, freelancer contracts, software development agreements, director service contracts as well as full time employee employment contracts.
Employment law is a constantly evolving area of the law with major developments in relation to hybrid working, coronavirus guidance, the furlough scheme, redundancy as well as health and safety in the workplace. We support with ensuring you have up to date policies, procedures and staff handbook in place, but we also train employers on next steps to keep them on the right side of the law.
As businesses scale, we find those managing People departments, are often not equipped or experienced to understand employment law, including the Equality Act, protected characteristics and protected rights at work. Often managers have little or no experience with the onboarding process, performance management, development, as well as the process when employees leave. Managing the employment relationship is key and businesses often seek legal advice when it is too late and disputes arise.
We support businesses to understand how to actively manage, support and develop their team members. Another area often overlooked is employee competition and confidentiality particularly important in tech firms, as well as the requirement for employee privacy policies to be put in place.
Sectors we work with
We work with startup industries such as e-commerce, Software-as-a-Service (SaaS), Marketplaces, Service Providers, Fintech, AI and Blockchain, InsurTech, HealthTech, FoodTech and SportTech, to name just a few. We also work with well-established SMEs as their outsourced legal consultancy provider.
What's on the horizon for me and Legal & Governance Hub
I've definitely got the entrepreneurial bug and we have lots of initiatives on the horizon, including an online training service for SMEs.
As I hinted before, I am also looking into a separate law firm model, which is also incredibly exciting!