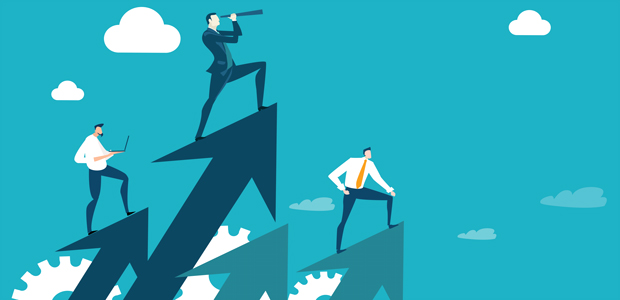 Success Stories of the Decade: From Side Projects to Million-Dollar Startups
Side hustles continue to gain popularity. Whether it's for a personal challenge or you want another source of income, starting a side project makes a lot of sense. After all, we've witnessed so many side projects evolve into million-dollar companies in the 2010s.
It's safe to say that startups have defined the entire decade and we can't wait to see what side projects will make it big in the 2020s. Before that happens, let's look at some of the biggest success stories in the decade behind us.
Slack
No matter what kind of job you do, you had to hear about Slack. This business communication platform has revolutionized the ways teams operate and is one of the most popular tools around. But did you know that Slack had very humble beginnings? The founder, Stewart Butterfield had just sold Flickr to Yahoo for $35 million and he wanted to work on a new project. His dream was always to build his own MMORPG game and that's what he set out to do. However, he and his team realized they needed a better communication platform to increase their efficiency. They started working on Slack as a side project while designing the game. Once they were finished, other professionals realized how much easier communication is with this platform. Eventually, Butterfield and his people decided to focus on slack rather than work on their game. It didn't take long before Slack became widely popular and the company has recently reached a valuation of $1bn.
Swiggy
Today, many companies offer food ordering and delivering. However, this wasn't really a trend until 2014 when the first food ordering and delivering businesses emerged. One of the first among them was Swiggy. Swiggy is the biggest company in the sector in India and it currently operates in over 100 cities across the country. The founders, Nandan Reddy and Sriharsha Majety worked on their first startup – Bundl, when they realized they wanted to do something else. They changed their courier service field to the food industry and it turned out to be a great move. In fact, Swiggy went on to become much bigger than they ever imagined. The company isn't just India's biggest food order ordering and delivering business, it's a business that has changed the country's culinary culture. In April 2020, the company was valued at $3.6 billion and it'll only continue to grow. Swiggy even has its own digital wallet called "Swiggy Money" in a partnership with ICICI Bank.
Unsplash
Just a few years ago, Mikael Cho and his team decided to start a side project. At the time, they owned a business that focused on freelance designers and developers. The reason why they undertook this task was that they needed money to grow their main business. They started by creating a simple Tumblr blog with Dropbox links. On day one, the blog barely worked and it was obvious that it needed a lot more work if they wanted to succeed. Instead of giving up, Cho and the rest of the team chose to work on growing their community. This turned out to be the right move as Unsplash received over 1 million downloads in just a few months. Cho later revealed that the team was running out of cash and that Unsplash helped to stay afloat. The blog ended up spinning off into its own business and it looks Unsplash will grow even more. At the time of writing, this stock photography business has over 207,000 contributing photographers and it generates over 17 billion photo impressions every month.
AskGamblers
There's hardly a better side project story out there than the one by Igor Salindrija and his startup AskGamblers. In the 2000s, Salindrija was working as a bartender in a local casino in Serbia when he realized the web could use more sites concerned with online casinos. A law student at the time, Igor always had a passion for web design. He started working on his site which eventually grew to become AskGamblers. In the 2010s, the site really hit off and it became one of the biggest portals in the industry. Every online casino enthusiast's go-to site suddenly started to attract a lot of attention. In 2016, AskGamblers was acquired by the Maltese giant – Catena Media. At the time, it had over 7.5 million monthly page views and more than 80 thousand newsletter subscribers. The company continued to grow after the acquisition and remains one of the sector's biggest portals.
Trello
Today, Trello is one of the biggest collaborative task manager and productivity tools available. This free tool makes visually managing your team a prize and allows you to track your top priorities. But just like other companies on this list, Trello started small. In fact, it emerged as an internal project inside Fog Creek Software. The company's team realized they need a better tool for high-level planning issues and they decided to build one themselves. Initially called Trellis, this tool emerged as a very important project within the company.  In 2011, it was launched at TechCrunch Disrupt with apps for both the web and iPhone. One of the founders, Joel Spolsky decided that his husky Taco should become the company's spokes-dog. In 2012, Trello reached 500,000 members and it has been growing ever since. Eventually, Spolsky and the crew sold it to Atlassian in a $425m deal. In 2019, the company announced they've reached 50 million users.
The bottom line
It's safe to say the startup culture has defined the 2010s. Many of the million-dollar companies we know today started not only as startups but as side projects. There's no doubt this trend will continue and more professionals will start their own side hustles. Those who succeed may just end up being as successful as the people we talked about in this post. So, if you've been dreaming about launching a side project yourself, now seems to be the perfect time to do so. If things work out, the project may evolve into an industry giant.