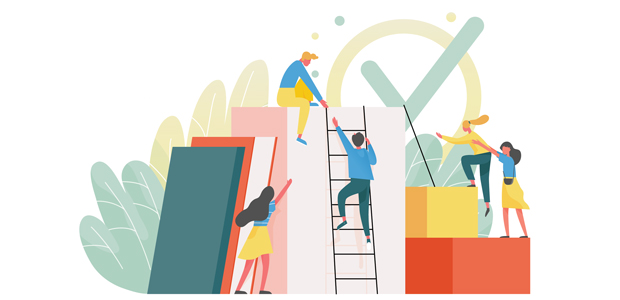 Steps accountants are taking to support small businesses
Over the past three months, small businesses have faced intense struggles, with only those deemed 'essential' by the government able to stay open due to the lockdown. Although these restrictions are now beginning to ease, the financial impact will have been significant.
Accountants have been playing an essential role in guiding SMEs through these challenges - helping them to survive and now plan for the road to recovery.
Here are some of the ways the industry is stepping up in response and playing an integral role in supporting SMEs through the biggest economic challenge our generation has faced.
CASH FLOW MANAGEMENT
Pam Phillips, Co-founder and MD of De Jong Phillips, has phoned all of their clients in order to listen to their concerns and offer help with cash flow forecasts and cost reviews. These are services that they already offer as a firm, but during the pandemic they have had to rethink how they can offer them to a wider audience.
Paul Bulpitt, Co-founder of The Wow Company, told Xero how they have been providing clients with advice around tactical cash flow management, which is vital in the current climate. Stuart Clark, MD of Russel & Russel, also explained how they have been offering free trials of the cash flow forecasting app, Float for SMEs.
ASSISTING WITH GOVERNMENT SUPPORT
De Jong Phillips has been assisting clients with loan applications and furlough claims, with 15% of its clients seeking support in accessing government funding over the last few months. Russel & Russel hosts weekly Q&A sessions with business and also cash flow advice. The sessions include advice from a local employment lawyer on any furlough queries.
Raedan has tried to send out information to clients as quickly as possible, in order to cut through any information from social media. This has consisted of emails, Zoom calls, webinars, guides and their own social posts. They didn't want their clients to see the government loans as 'free money' and be misled. So they've focussed on being really clear on the terms of these loans, and worked with clients on the long term effects of taking one out.
BUSINESS SUPPORT
Ashton McGill has set up an online Business Model Training Course that they are running over Zoom. It's a 10-week course designed to help businesses harness design-thinking tools and techniques to transform their organisation. It's open to everyone, and they are suggesting donations of £25 each for the course, which will be donated to the NHS.
Jonathan Bareham from Raedan explained how they have been supporting clients with business continuity planning. On top of this, they have been assisting them with business recovery planning and designing new business as usual processes as the lockdown restrictions start to lift.
EMOTIONAL SUPPORT
The Wow Company has been giving advice around mindset - so that clients can remain calm, positive and decisive during these challenging times. For those who are able to, they're also looking at how they can help their wider communities and take responsibility for helping others around them.
De Jong Phillips has built a Facebook community for its clients, so they are able to have open conversations and support each other during the current uncertainty. 
Andy from Ashton McGill told Xero about how they've been checking in on their employees too. For example, they currently have a daily Zoom call where they enjoy a coffee and chat about topics other than work - to support each other's wellbeing.
TOP TIPS FROM ACCOUNTANTS ON  WEATHERING THE STORM:
Stuart from Russel & Russel advises that we need look forward: "We won't be returning to 'normal' anytime soon and there will be things that carry over into our lives going forward (i.e. working from home), so you can't just rely on things going back to the way they were. Consumer behaviour has changed and it's important to start planning for the future."
Pam from De Jong Phillips says we should start to look inward, and also to focus on digital processes: "My top tip is to look inward and focus on what you can do now to get your business into the best position so that you can come out of this stronger. If you are not already a digital business, then this means making the move to become one. It will be one of the best things you can do to ensure long term survival."
Jonathan from Raedan says it's best to seek professional advice: "Don't try to do it on your own. Speak to your bookkeeper, accountant, anyone that you trust to give you accurate advice. If you think there are issues ahead, make a plan. We have been working with clients to build cash flow forecasts, business continuity plans and business recovery plans to get them back on track post COVID-19. The plan might not be perfect, and it might have to change but you'll find it much easier getting through with something to guide you."
It's clear that accountants are vital partners for small businesses, and play  a crucial role in supporting the wider economy. From helping SMEs to navigate government funding, to being a sounding board on all financial concerns - it's great to see the industry doing everything they can to protect SMEs.