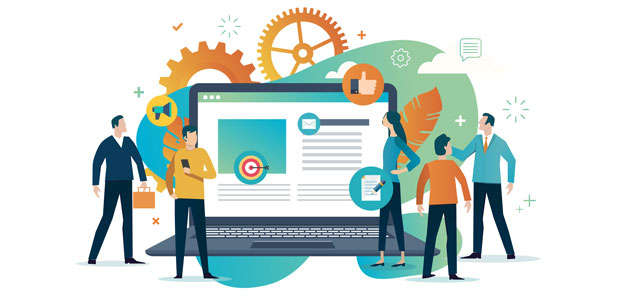 Staying Ahead of the Curve in Trying Times: Lessons Learned
What's remarkable is that during COVID-19 startup companies thrived even during trying times, while some of the more established enterprises did not. Part of that is because even in the best of times, a startup company needs to be nimble and pivot with the market as it changes.
This is one of the keys for success for any young company taking off - being flexible and able to adjust in an ever changing marketplace. This is the beat that any startup marches to.
Peterson Institute for International Economics noted that startups in the United States increased 24% from 2019 to 2020 and the number of business applications rose 23% in 2020 in comparison to 2019. So it seems that the pandemic also provided a fertile opportunity for new businesses to begin. These opportunities were not just isolated to the US either - Turkey increased 23%; Chile by 14% and the UK by 9%.
With startup companies either just beginning or trying to thrive in the midst of a pandemic or any other unusual marketplace, below are some takeaway lessons that we can all learn from:
1) Prepare Employees: When an emergency situation hits it's important to have a backup plan for employees to be able to work remotely. Utilising technologies to create a cohesive work environment even while spread out in various locations is essential. This past year, startups discovered advanced technologies, experimented with them, and utilised them in order to have remote offices, up and running.
2) Customer Centric Approach: Having a customer centric approach is imperative since  customer-needs may have changed as well. Making sure that all customers are happy and pivoting to meet their adapting needs is important for a long-lasting relationship. Making sure core customers are getting superior service during this time can lead to renewal and an upgrade of a product/service. Companies can and should always learn from their customers, getting insights from customers will enable a company to decide on the direction of the company.
3) Stay Forward Thinking: In a pandemic or any other 'trying time' staying positive and forward thinking is a mindset that will attract success. Forward thinking also means staying ahead of the curve, anticipating the needs of the market, and making sure the company is always a few steps ahead. Keep forecasting market trends and advance the company product/service to fit those trends.
4) Motivate the Team: Part of staying positive is to make sure the team is motivated as well. Letting the team know the company is relying on them, standing behind them no matter what, and is proud of their achievements will propel them to perform at their best. The spirit of collaboration and teamwork is a healthy environment for any startup looking to bring out employee potential.
5) Stay Conservative with Budgets: A pandemic is not a time to start spending big or on unnecessary expenditures. Create a conservative budget to get the company through a challenging time and re-evaluate that budget when the time is right.
For a lot of companies, the pandemic provided an opportunity for creativity, team work, and a spirit that we can succeed through the best and most difficult times. And as Austrian economist Joseph Schumpeter said in 1942, trying times can also be times of "creative destruction."