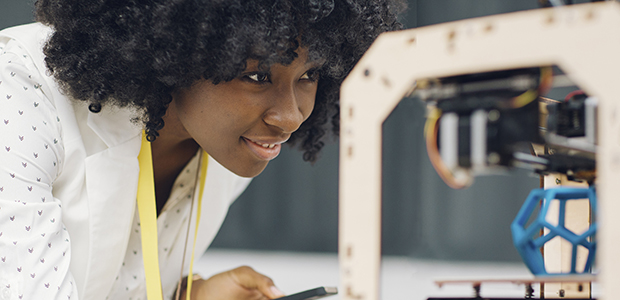 Startups Launchpad - Anglia
For any startup, time to market, knowledge, confidence, and expertise are all vital to the success of the entrepreneurial journey. With extensive experience in all these key elements, we speak to John Bowman, Marketing Director, and David Pearson, Technical Director at Anglia, the UK-based authorised distributor of semiconductors, optoelectronics, interconnect, passive and electromechanical components, about what the company can offer to new businesses.
A key part of Anglia's startup programme is around providing a wide range of resources that enable early-stage companies to get products from the drawing board to mass production with unprecedented speed – in the same way as a high-volume OEM would.
"One of the reasons that we've always loved working with startups is the sense of energy and urgency that comes from that community," John said. "The world is full of possibilities, and with our in-depth knowledge of the component manufacturers that we represent, we love nothing more than bringing those to people that have got energy, enthusiasm and are disruptive."
He added that Anglia's startup programme goes right to the heart of the company's ethos for the last 50 years, and while technologies change, what drives individuals to start their own companies and bring innovative products to market, has not.
From design chain to supply chain
Anglia can offer support from first concept stage right through to mass production. "We believe that in the electronic component distribution space we've got something different," John added. "Caring about people right at the start of their journey and being with them all the way through to mass production.
"We think of ourselves as pathfinders – offering a curated service, (which isn't just a one size fits all model), that provides the right pieces of the jigsaw, at the right time, to enable companies to benefit from the latest technology that will give them a cost-effective, and future-proofed route to the evolution of their product."
As the product moves from the design concept to manufacture it is important to have a partner who can meet your needs through every stage of the product lifecycle - from day one to year ten and beyond.
It's here where Anglia's logistics and supply chain experience comes into play. Whether a startup intends to assemble a product in-house or via third-party manufacturing partners, Anglia's inventory across all types of electronic components will be of benefit to the supply chain.
"At Anglia we must have same energy and enthusiasm that startup companies do in order to continue to innovate, and we have to adopt many of the same principles. Our programme was set up in April of last year when the scale of innovation within startups increased dramatically, so there's been a huge response. There were so many challenges within the industry as companies looked to add electronics to traditionally non-electronic products. So, by pulling this together into a cohesive unit, it enables us to reach those customers far quicker."
COVID acceleration
An interesting development brought about during the COVID-19 pandemic, is that Anglia have had even more interaction with startup companies, as innovation has accelerated still further. There has been increased activity around what's shaping society and the products that can help keep people safe and enable us all to work, learn, and live.
Traditionally, a technology partnership with a startup would have involved face-to-face meetings, gaps in diaries being thrashed out, and added logistics of how to meet someone in a different part of the country etc. However, all that has been removed during the pandemic and as a result, Anglia have been able to deliver very timely, snappy support to the customers that need it.
"This process started in April last year, and I can say it's been the highest period of innovation in 24 years of being with Anglia," John added. "In hindsight, we shouldn't have been surprised. Many times over the last 12 months I've been reminded of the UK's reputation for global innovation, research and development. It was really heart-warming to see and reassuring that the UK continues to lead the way in innovation across all new development disciplines."
"To put that acceleration into context, technologies that would have taken four, five or six years to adopt, are now being integrating in the space of three to six months, and we have continued to support startups throughout this crisis," continued David.
He added that from an entrepreneur's point of view, they are the ones with the ideas, and the concept for the product that they want to bring to market. However, they don't always have a true understanding of all the technologies that are available to help them get there.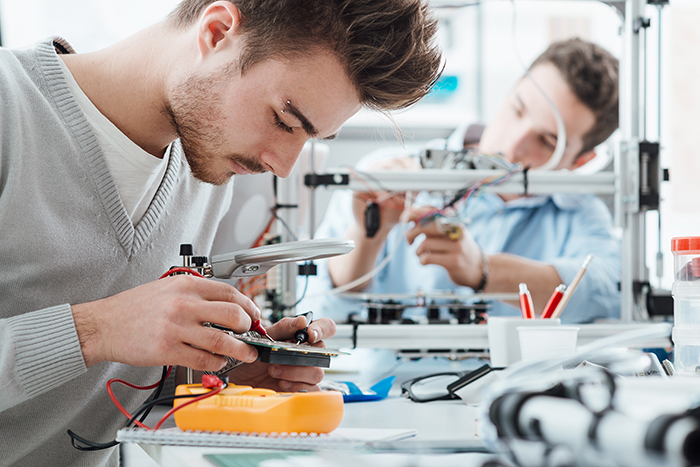 "Sometimes there may be three or four different technologies that can achieve the same aim," he continued. "Part of our role is to guide them to the technology that we think best fits their application. That doesn't solely mean drawing on our own experience, it's about working with the customer, and listening to what they are saying, so we can ensure we get the right fit."
Anglia spend a lot of time working with companies that have an initial design, and have gone into prototype production, but have then run into difficulties when it comes to mass production – failure to obtain the components they originally specified on the design because of a shortage in the market; the product is not very popular; or because they picked it from an online platform without any interaction with the supplier (they may have picked something that looks great, and does the job, but is not readily available).
"It's here where Anglia can help," said David. "We have the insight from the manufacturers because they share that information with us - the products that are available, the stage they have reached in their lifecyle, the new products that are coming soon, and the possible upgrades in technology. It's this information that you don't necessarily see on a web page or in a catalogue."
The process
So how does a startup get involved? The first thing to say is that Anglia's startup programme is free of charge. Although the partnership ideally begins with a concept, in practice, the customer usually has a proof-of-concept, which will probably be a credit card sized single board, Arduino-type platform, of which there are many flavours available on the market. They are fairly cost-effective and are an efficient and rapid route to a proof-of-concept product.
It's at this stage that a startup will typically want to strip out unwanted functionality and cost, and so Anglia are able to talk about the microcontroller platforms that are available. "We offer free of charge 15-minute consultations, under NDA, whereby we talk a startup through their business plan, the key stages, what the hardware and firmware will look like, and also get a feel for what their vision is for the evolution of the product," John added.
From there Anglia will factor in all those different elements and issue a series of recommendations. John continued: "We back that up with evaluation platforms and an engineer from the Anglia field applications engineering team gets buddied up with the startup to be at their side through their journey, and to call in other specialisations from the Anglia community if needed, be it in-house supplier or third parties."
Despite the surge in innovation that has been brought about by the COVID-19 pandemic, one of the many drawbacks has been the lack of interaction. So many sparks of imagination and ingenuity come from traditional 'water cooler moments' - particularly for people within an accelerator or incubator hub, where there are similar resources and minds in the same place.
COVID-19 has put a stop to that, and Anglia were initially concerned that some of that creativity could be lost. Therefore, they have recreated the 'water cooler' within a virtual environment and have introduced regular 'coffee breaks'. "It's a regular 15-to-30-minute Zoom or Teams call," added John. "It's a chat without agenda, because in the startup space, it's the swapping of little anecdotes that often brings out the best ideas.
"The benefits of collaboration far outweigh the surrendering of a small piece of your unique property. If you're always alone, you make mistakes on your own."
Benefits on both sides
Working with Anglia allows startups to draw on the extensive knowledge base and collaborations that the distributor has in place - thus imparting knowledge to customers far quicker with fewer hurdles to overcome.
"We can amplify a startup's voice many times over," John added. "It is our role to build the bridges between a startup and the support that can be provided by the manufacturers. We are at every stage in the journey to talk about what the next step looks like, enabling them to focus on many of the core principles of their business which are a combination of the continued investment, the marketing, and the rollout of their product - we can take away some of the pain that comes with developing a product."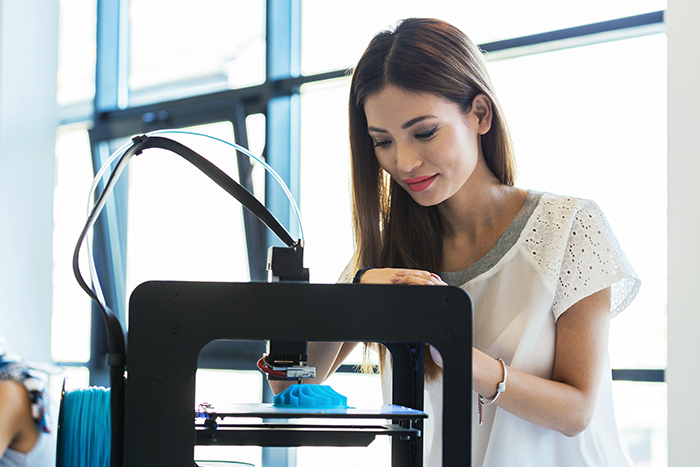 David added: "On the flip side, our business is a volume business so anything we can do to assist the customer, and get them into volume production, ultimately benefits us further down the line. From our point of view we want to help companies reduce their design time as much as possible. We put all of the resources at their disposal, and we try and tailor that resource around each individual customer's requirements, depending on where they are in their design stage."
John concluded: "For us it's about building long term sustainable relationships, where we can take pleasure and delight in having been on that journey with the startup. Success breeds success and if we help companies to be successful, that helps with Anglia's success in-turn.
"At any given point we will have 40-50 startups that we'll be working with at varying stages of their journey, and some of the disruptive applications that we're engaged in are pretty mind blowing. We've got a number of these customers that are now going through their regulatory compliance phases and are preparing to press the 'go' button.