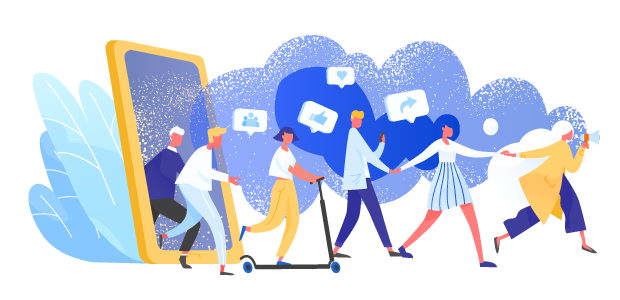 Startups in the dark about how to attract new customers
The majority (71%) of UK SMEs are either too busy or don't know how to attract new customers, according to research by business leadership organisation, Entrepreneurs Circle.
The study, which questioned over 800 participants on the challenges of driving business growth, also revealed more than half (54%) of business owners are concerned they don't know how to retain long-term customers.
Additionally, when questioned about specific strategies they use to drive growth, 64% of entrepreneurs admitted they dedicate less than a third of their strategic budget to lead generation, further demonstrating many business owners don't understand how to get in front of new and relevant audiences.
Founded in 2010 by serial entrepreneur, Nigel Botterill, Entrepreneurs Circle exists to educate, motivate, help and inspire business owners to grow and build the successful and profitable business that they desire.
In order to equip entrepreneurs with the skills and understanding needed to grow their customer bases, the organisation is set to host a three-day Annual Convention titled 'The Getting & Keeping Customers Convention', from 22nd – 24th March at the ICC in Birmingham.
The content-rich event will feature a celebrity line-up of proven entrepreneurs, including Dragon's Den star Peter Jones and comedian and author, David Walliams, who will share insight on how they became successful in business and their methods for growing their sales and customer bases.
Nigel Botterill, founder and CEO of Entrepreneurs Circle, said: "Our research shows that, whilst business owners are notorious for their innovative ideas, passion and drive, many won't ever reach their full potential because they don't know what's needed to grow their customer base and keep them coming back again and again.
"We wanted to help businesses make this a problem of the past by hosting a dedicated conference offering them a 'one stop shop' for all things customer acquisition. We've enlisted some of the most experienced and respected entrepreneurs in the business to share their secrets to success. We believe the event will be a true game changer, and tickets are selling out fast, so anyone interested should book their place now."
The third Annual Convention to be hosted by the organisation, 2020's event is set to be the biggest yet and will mark the proven track record of Entrepreneurs Circle in helping over 10,000 business owners grow, scale and transform their businesses for the long-term.
To find out more, click here.