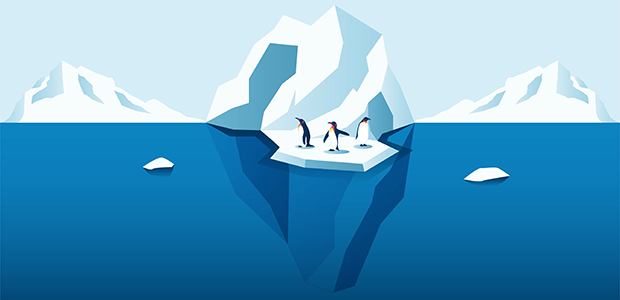 Startups are key players in identifying and preventing climate crises
Following the IPCC climate report and press conference that took place at the beginning of April, Antoine Halff, Co-founder at climate and energy data analytics company Kayrros discusses how startups are key players in helping to identify and prevent climate crises.
The challenges facing the Earth are daunting, yet startups have an edge when it comes to delivering innovative technologies and transformative approaches to tackle climate change.
Even if all the policies to cut carbon that governments had put in place by the end of 2020 were fully implemented, the world would still warm by 3.2C this century. This temperature increase would see our planet hit by "unprecedented heatwaves, terrifying storms, and widespread water shortages." 
Researchers state to avoid this, the world must keep the rise in temperatures at or below 1.5C.
Climate science requires innovation and cutting-edge technologies, and startups are innovative by design. Governments and public bodies are becoming increasingly receptive to the value of a diverse pool of innovators to research and develop new solutions, and both public and private venture funding is flowing into technology startups in Europe, North America and beyond.

In Britain, the Innovate UK programme is helping technology innovators create and scale businesses dedicated to identifying and preventing climate crises. New 'innovation loans' currently being piloted will help micro, small and medium-sized companies find funding for exciting new technologies before they are proven on the market.

Digital and AI technologies are affordable for startups to develop and present viable and dynamic long-term opportunities for investors.

In France, Kayrros has partnered with the European Space Agency (ESA) and the National Centre for Space Studies (CNES) to aggregate and analyse data from multiple satellite constellations, geolocation devices and other sources to monitor critical environmental intelligence relating to carbon, biomass, and methane.

Our geolocation technologies were recognised at COP26, but this is just the start. Methane has more than 80 times the warming power of CO2 and requires cutting-edge satellite technologies and sophisticated data analysis to measure it and identify sources of major methane leaks.

By identifying the methane emissions on a global scale and with greater accuracy, we are able to bring accountability to the market and encourage industry to address methane leaks at the source. And being a young and agile company, like many startups, we can quickly adjust to find new uses for our technology. Our satellite data analysis can now also be used to measure and protect forestry and biomass, bringing transparency to land use and supply chains.        

We have secured investment from France's government via French Tech Souveraineté and from the European Investment Bank. This reflects the growing interest in developing the space industry which will be fertile ground for startups for decades to come.