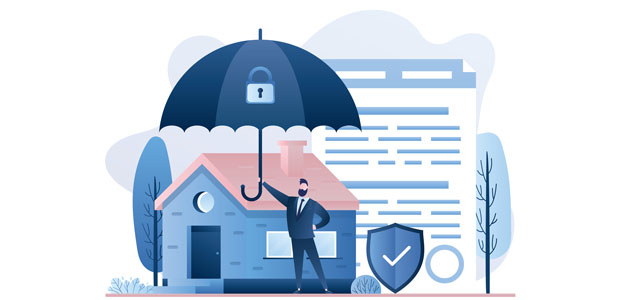 The startup reinventing how people do insurance
In this article, Startups Magazine speaks to Christian Wiens, CEO and Co-founder of Getsafe, to learn more about how the startup is changing the insurance industry.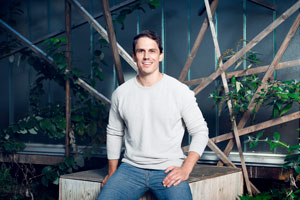 GetSafe helps people identify, organise, and protect what they care most about in life with a completely new, delightful insurance experience on the smartphone. The company currently offers comprehensive home contents insurance in the UK (and several property insurance policies in Germany), with more products and European markets coming soon.
Where did the idea come from?
It all started when I broke my landlord's glass door and went back to my parents' house to check whether this was covered by one of their insurance policies. We went through all of the binders only to realise that we knew less than we did going in. The hassle that insurance meant really stuck with me, it annoyed me as a customer, and so the idea came to revolutionise this massive industry.
What technology is involved?
The platform that we have specifically developed enables Getsafe to pool sophisticated products for different stages of life and different markets into one strong brand. Our insurance platform can accompany the customer along the entire value chain.
And we are pursuing a self-service strategy: We enable our customers to change all details of their insurance by themselves at all times through the app. Our chatbot is available 24/7; customers can purchase, alter, or cancel their insurance in real time. Young customers in particular aren't interested in making the detour through an insurance broker - they want to be able to do these things themselves and welcome our mobile offering.
What is the main goal?
Getsafe is on a mission to reinvent how people do insurance, building the radically best insurance experience at their fingertips. We want to be the go-to insurance brand for all millennials across Europe. With Getsafe, we offer an easy-to-use, flexible and fully digital insurance experience for the smartphone generation. With our technological approach, Getsafe is currently the premier insurance brand for millennials in Germany, with a market share of almost 10% - followed by giants such as Allianz and Axa. We will also offer more products in the property insurance sector, but this is just the beginning.
What makes your business different from others?
At first glance, all insurtechs promise something similar. That is, simple, fast, and digital solutions. If you take a closer look, however, there are considerable differences between the products and business models. Getsafe is by far the leading insurance company for young people in Germany and is the only provider to offer everything in a very successful smartphone app.
In addition, we are not focusing on a specific product niche or line of business, but want to become a global full-stack insurer for the mainstream – like Allianz is for older generations. To this end, we have developed our own insurance core platform that functions independently of line of business and currency. We can therefore expand in all markets and in all lines of business at incrementally low cost.
We see tremendous interest in insurtech. In terms of investment, Getsafe is supported by well-known venture capital firms, including Earlybird and CommerzVentures as well as renowned insurer Swiss Re that joined in autumn of 2020. So far, Getsafe has raised $53m.
What have some of the biggest challenges been so far?
To begin with, we pivoted from being an insurance broker that resells insurance to being an insurance provider or Managing General Agent (MGA), which is the technical term. And we will become a fullstack insurance carrier soon. This transition meant that we had to let some people go, because we needed completely different know-how, and that was tough.
Another challenge is to scale a company in times of COVID-19. Within the last 12 months, we have doubled the size of our team, and some new Getsafees have never seen their colleagues in person. It takes plenty of creativity and lots of communication to foster our great company culture while everyone is working fully remotely.
How has your business managed or adapted during COVID?​
From an external point of view, we definitely profited from our mobile-first approach. In times of social distancing, many people switched to digital solutions in general, and that is true for insurance as well. We don't rely on brokers or intermediaries, and our technological infrastructure allowed us to continue with our business.
At the same time, from an internal standpoint, we had to adapt our company culture. We don't believe in a 9 to 5-setup – we focus on results, and it's up to the teams to find a setup that works for everyone. But we do generally believe that being in the office together, sharing experiences and learnings, being creative and celebrating successes is really important. Of course, we have adjusted quickly to the circumstances of this pandemic.
Last year, our staff more than doubled. Many of those employees haven't seen our office in person, but had a fully remote recruiting and onboarding process. We can see that people miss the face to face interaction.
Social contacts cannot be replaced by Zoom meetings - at least not for such a long time. So we are all looking forward to coming together as a team. The current hybrid arrangement is a very good in-between solution, but we will also reconsider this once the pandemic is over.
What sort of effects has the pandemic had on your industry?
The Corona Crisis is driving the digital transformation in society and requires that business models work digitally 100%. Not only in sales and consulting, but also internally and structurally. People are getting used to video conferencing and relying on the digital experience - thereby forcing the hand of the insurance industry. I think the pandemic has truly shown how much this sector needs to catch up in order to fulfill customer expectations.
It has also shown how strong a digital business model can be. Many established insurers are trying to move to digital solutions, but they are held back by their outdated infrastructure. Insurtechs have a clear advantage here, because of their agility and their modern mindset.
What do you have planned for the future?
Getsafe has proven its product-market-fit with a capital-light setup as a MGA. Now we focus on our own licence to dig deeper into the insurance value chain, to ultimately deliver more value. We want to expand into further European markets, work on our own insurance products, and expand our product portfolio.