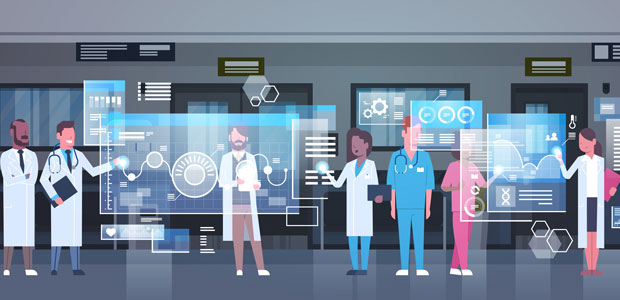 Startup addresses genomic underrepresentation
BixBio was founded in 2019 by James Ross and Tyronne McCrindle. The pair are from Cape Town, South Africa, and seek to address the massive underrepresentation of African data in global genetic datasets.
Despite masses of pre-existing genetic data, only about two percent of this accounts for African individuals. As the largest source of genetic diversity, Africa is also hugely understudied in terms of genomic datasets. This means that the software and data being used, often to treat or diagnose people, doesn't benefit African populations the same way it might for Europeans or North Americans.
The company's co-founders were hiking one day and discussing the aforementioned inequality, when James joked to Tyronne: "Why don't we start a company to solve this?"
Thus, BixBio was born. Here is our Q&A session with Co-Founder, James Ross.
What is the service you offer?
This can be split into two phases. Firstly, we're developing software tools that improve the current approaches to understanding diseases in populations based off genetics. This is a service we provide to hospital groups and other precision medicine service providers.
We're building these software tools to address existing blind spots and reduce the disparity in access to precision medicine. As well as this, these algorithms work really well in the research space. For bio banks and researchers, we can add value to their existing products.
The algorithm is developed by sequencing 1000 South Africans to close the variant gap.
Is the company profitable?
We're absolutely profitable. This goes hand in hand with the theme of sustainability, which is very is very important across the globe. It's very important that businesses from Africa are sustainable and make an economic impact on global healthcare too. We're not purely altruistic, but do strive to inspire change.
Also very important is the fact that we're not competing with anyone here. We're adding value to existing processes, not usurping other businesses. It's much easier to be profitable in that kind of sphere.
Do you and your Co-Founder have a technical background?
At the core of our mission, we're solving a scientific problem. I'm in a field called Bioinformatics, which is half programming and half biochemistry. This allows us to marry the two concepts of science and technology.
Tyronne has a molecular biology background. He also has lots of experience in organisational management for non-profits in South Africa. This project is seeing him return to science.
Being based in South Africa, we were far removed from cutting-edge research and technology. We are the first African company to make it into the Illumina Accelerator programme which has given us access to a new network of scientists and different types of equipment and expertise.
What was your funding journey?
Initially we had an angel investment from a group in Cape Town called 'One Bio Venture Studio.' They have a slightly different approach as they work with scientists to help them understand how to build businesses.
They helped us prove our concept – that the lack of global genomic representation results in in lower detection of genetic mutations in African populations. The sensitivity for African individuals was lower than it would be for anybody else. After this they helped with seed funding and the first round with no strings attached. During the second round they became investors.
How scalable is your company?
Africa is the most genetically diverse continent, so understanding African genetics helps us to understand human genetics in general. Solving this problem enables us to solve it in other places much more easily.
Our goal is to address shortcomings in Africa, then expand to places like Southeast Asia and South America. They are traditionally quite underrepresented as well. What sets us apart is our recognition that just collecting data is not enough, you need to fix the software tools that process the data.
Our five year goal is that whenever someone works on African or diverse genetic data, they use our BixBio algorithm. We want to have a separate algorithm that serves every diverse population.