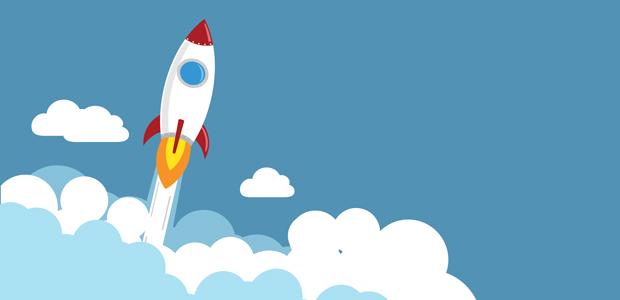 Starting a business post-Covid
The past 18 months have been challenging but, as some might say, through adversity comes opportunity. The pandemic has given many people the chance to reconsider their position - what they're doing and where they want to go - so it comes as no surprise that 2020 saw a record number of startups.
Faced with a number of potential opportunities, we've witnessed some brave souls starting new ventures in very uncertain times. If you're one of these entrepreneurs, or are considering becoming one, there are some silver linings to the doom and gloom of the pandemic restrictions which may actually benefit your new startup.
Working from home

 
Only 18 months ago, working from home was considered inefficient – but that's no longer the case. It is becoming the norm, with most companies offering at least a hybrid working model post-pandemic. 
For those looking for new opportunities, this expanding group needs servicing through digital-first innovation, and you can also take advantage of it for yourself.
Startups no longer need to hire expensive office space, and talent can be sourced from anywhere and everywhere. Costs will undoubtedly be lower in comparison with an entrepreneur starting out five years ago, and the pool of talent is literally endless.  
Online-first 

 
During the pandemic, online shopping boomed and even though shops are now open, many consumers have realised that they prefer the accessibility of e-commerce. In 2021, according to European Business Review, over 2.14 billion people are expected to buy goods and services online. This is a large potential market.
But there are things to be aware of…
With new opportunities comes different risks and those businesses starting up in the post-COVID world should be wary of the following:
Cyber-attacks and fraud

 
The pandemic has accelerated digital transformation for all businesses, especially as many move away from having a physical presence to relying on 24/7 online services. But it's crucial that these systems are secure to safeguard the business and its customers.
Digital fraud has become more advanced in the past 18 months than ever before. Targeted attacks evolve quickly, and new business controls need to keep up. It may be worth hiring an expert to ensure you have the necessary protection.  
Beware of 'washing'

 
Consumers are incredibly savvy and have never been more ethically aware than they are now. They want to engage with brands that support their values authentically.
 
Promoting broad, insubstantial claims without genuine action in an attempt to follow trends and gain business will alienate customers.  Keep the company accountable by sharing examples of your values in practice and maintain transparency.    
 
Starting a new business can be daunting, but with careful planning and preparation, you will be able to manage any challenges ahead. The world of business is currently full of new opportunities, so grab them while you can!