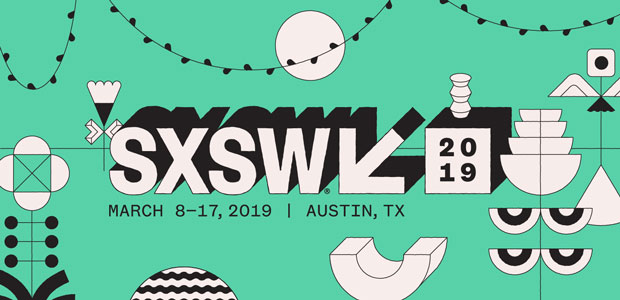 South-By-Southwest celebrate startups with innovation awards
South-By-Southwest is an annual assemblage of conferences and festivals that takes place in Austin, Texas in early March to celebrate the convergence of film, music, interactive and other industries. Created to foster both professional and personal growth across multiple levels, the ten-day event prides itself on truly being all things to all people.
On the macro level, SXSW (also referred to as South-By), is known for its abundance of celebrities, personalities and luminaries, attracting everybody from Hollywood and television stars, high-profile professional athletes, corporate leaders and online influencers to politicians including former and even sitting Presidents of the United States. But when you drill down to the micro levels, SXSW also allows attendees – more than 200,000 of them on a yearly basis – to find the absolute perfect programming cluster to satisfy their highly personalised needs.
For fresh, emerging companies, South-By-Southwest also provides an amazing forum … one that's literally unmatched anywhere in the world.
Sure, you can always find conferences and panels that match startup companies with potential investors, or provide access to distributors, manufacturers, analysts and partners, but South-By offers unparalleled opportunities to provide early stage entities with perhaps the one feature they need more than anything else – exposure.
Under the overall banner of SXSW Interactive, which spans the first five days of the festival, startups can participate in SXSW Pitch and SXSW Release It, both multi-day events that provide forums through which to present before live audiences and judges to earn recognition and prizes based on the potential viability of their product or service to succeed in the marketplace.
SXSW Interactive Innovation Awards Competition
But the most dynamic event of all this year was the SXSW Interactive Innovation Awards Competition, in which 65 finalists were selected from among hundreds of applicants to exhibit onsite as a panel of judges comprised of industry peers and experts selected the winners based on creativity, form, function and overall experience. 
While there were dozens of viable candidates, three companies in particular stood out as being representative of startups at various stages of development – one a relative newcomer, the second an established entity and a third a truly mature company in major growth mode. 
Phyn, a Torrance, CA-based company, demonstrated a product called Phyn Plus, a connected device that attaches to the main water line of a house to detect leakage anywhere within a plumbing system and which can – upon command – shut off the water automatically. 
"The company was officially founded in 2016, the brainchild of a greenfield study by Belkin over a period of 10 years so there's a lot of history, background and R&D in the product itself," said Phyn's Global Head of Business Development Mariel Devesa. "It was determined there was so much interest that the company was spun off into its own in 2016 and we first started commercially selling the product in April of 2018."
According to Devesa, two percent of all homes experience a water leak requiring an insurance claim, with the average cost to fix at nearly $10,000. "Phyn is actually on the front end of that," she said. "Our system tells you when you are having an abnormal event so you can affect repairs early and never have to go through that nightmare." Phyn also monitors and documents water usage, all the way down to the timing and frequency of showers.
Presently in-market at a cost of $800 plus a few hundred more for installation, Phyn plans a European expansion later this year.
Nearby, a company called Ministry of Supply showcased a line of intelligent heated jackets and vests, designed to adapt to both weather conditions and the active state of the wearer to apply the optimal levels of heat. "We're from Boston so we know all about cold winters and commuting from the suburbs into the city, so we designed our products with those conditions in mind," said company CEO and founder Gihan Amarasiriwardena,
Our jacket has three carbon fibre heating elements and it runs off a USB battery and it actually allows us to emit 10W of heat, like a small light bulb," Amarasiriwardena said. "We have an internal and external temperature sensor and also an accelerometer so we can actually detect if you are sitting at a cold bus stop and it will automatically turn the heat up all the way. But if you've been running to catch the train or something, we can predict that you will start to overheat, and we will turn the heat down automatically."
Launched through a Kickstarter campaign last February, the Mercury jacket, priced at $495, and the vest, at $395, are available through online retailers as well seven Ministry of Supply retail stores in major U.S. markets.
And then there's Toast, another Boston-based company, whose guest-centric technology platform is presently in use at thousands of restaurants across the U.S. "Toast has all the systems restaurants need to run their operation, including point of sale, payment systems, online ordering, loyalty programs, gift cards and inventory systems," said President and Co-Founder Steve Fredette. Their most exciting product is a handheld device that allows servers to take orders and payments right at tableside which makes for a far better customer experience because the servers can spend time talking to their customers about the food rather than running back and forth running between the table and the terminal where they write the order. "In some cases, the food arrives at customers' tables while they are still talking to their waiter," Fredette sad. "That's a magical experience and we love it anytime we can use technology to create a magical experience. To us, that's a win." 
For Toast, the window into this massive market was a matter of great thinking borne of great opportunity. "As startups should know, market fit is everything," he said. "We stumbled across a market that was outdated and old compared to the rest of the technology industry in the U.S. 
"When we entered, the industry leaders were based on systems built when Microsoft Windows 3.1 came out in 1993, and those leaders never kept up with the times. We came in at a good time, deployed tablets and cloud-based software to create a great solution for which there was a ton of demand. We scaled it to the point where we've had a nice exponential growth curve for the last five years."
Ultimately, winners were crowned in 13 categories ranging from Virtual/Augmented/Mixed Reality and Style/Wearable Tech to Social/Culture Impact and Smart Cities, and while none of the aforementioned candidates took home the hardware, they all took solace in knowing they not only "fought the good fight" but earned justification that they have created a viable product that is clearly poised for success in the marketplace.
At the end of the day, that's really what it's all about.