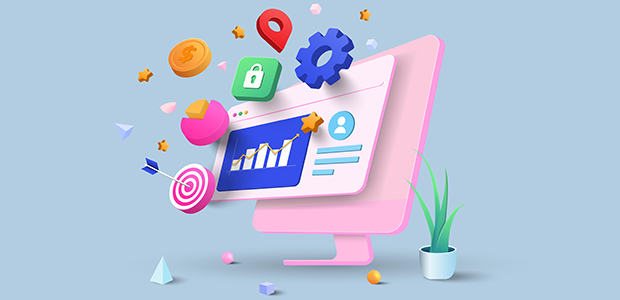 Solutions for media decision makers
We spoke with Anjali Midha, an entrepreneur with a passion for media and analytics and the Founder and CEO of Diesel Labs. Diesel Labs is a content analytics company that addresses the toughest questions facing media companies today: what to produce and where to distribute and market it.
What led you to pursue a career in media analytics?
I've always been very passionate about media. In my younger days I watched too much TV like everyone else, but the difference was I paid attention to rather obscure things for a kid - like the ratings of my favourite shows so I could be assured they weren't getting cancelled any time soon, or who the sponsors and advertisers were. And the rest, as they say, is history!
How did the idea for Diesel Labs come about?
I've been studying how audiences consume media since my days at Bluefin Labs, which was the original pioneer of social TV analytics and was ultimately acquired by Twitter.
At Twitter I oversaw media and agency research globally which furthered my interest and understanding of how audiences consume content, and importantly how behaviours were changing because of how accessible content was becoming.
It was clear the entertainment world was on the cusp of transformative change, especially with the growing 'streaming wars,' and that a new generation of insights would be required to help media companies achieve their goals of attracting and engaging audiences. This is what inspired us to start Diesel Labs and provide the industry with insights that are crucial to content strategy, development and promotion.
What type of problem does Diesel Labs solve?
The media industry is facing a data asymmetry challenge. Many players have terrific data on their own platforms and users, but for the most part this insight is not being shared in a standardised way. When stats are shared, they can be defined in a variety of ways, meaning there's no real apples-to-apples comparison available across the ecosystem.
On top of this, audiences can watch content in a myriad of ways and on any screen. As a result, even traditionally accepted measurement solutions are under fire, for example the Media Ratings Council recently suspended Nielsen's accreditation, putting pressure on them to rapidly innovate in the face of so much change.
Our sophisticated, machine-learning based engine derives insights from a vast array of audience behaviours, engagements and transaction signals. We process billions of data points on millions of audience members each day, and normalise this data so you can understand the relationships between anything and everything. By measuring every atom of content, not just TV shows and movies, but online videos, video games, celebrities, brands and more, we can connect the dots across the entire entertainment landscape and provide a full picture of what's happening.
Can you share any specific examples of how Diesel Labs data could be used?
One of the things we're working on right now is supporting content recommendations for audiences. Not so long ago we all relied on our set-top-boxes as our gateway into content. Today it could be any number of portals - via hardware such as an Amazon Fire Stick or a Samsung TV to software like the Apple TV app. All of these firms are competing to provide the best and most helpful, intuitive experience to audiences. As our data is based on user-level intelligence, it can be used to provide best-in-class recommendations and even suggestions for what someone might like to watch this weekend.
Another good example is in supporting content strategy. Each streaming platform or network has a segment or two of individuals who may be minimally engaged. We can help provide an understanding of these groups in an effort to mitigate churn: are they just low consumption audiences, or are they perhaps spending their time with external content? We help fill in these gaps and ultimately inform content development and licensing.
Any startup lessons to share?
This is not a new idea, but I believe that our team is our secret to success. Especially for companies like ours that are just starting out and need to be agile and able to problem solve on tight timelines with limited resources - the team is everything.
It's very common that in the space of a single day or even hour you'll live through incredible highs and deep lows. It's imperative to have a team of great people who will support each other and keep the energy high when facing the rollercoaster of successes and challenges that come with startup life.
What's one way to support female entrepreneurs?
I've been lucky to have strong support systems. From my teachers and professors in school, to my current mentors who are happy to offer their time and expertise if there's a problem I need to work through. Knowing how much I've personally gained from others who have been so generous with their time, I try to do the same in situations where I may have something to offer.
Whether it's high school or college students who may benefit from hearing about real-life applications of their studies, or founders just starting out who are building out their networks - it's a privilege to help champion the cause.
After all, we're walking in the footsteps of others and it's our responsibility to continue to pave the way for the next-gen of female entrepreneurs.